Expeditions Perfect World Safaris
Dutch, English, French, German, Italian, Swahili
---
---
Contact info
About Expeditions Perfect World Safaris
Our company was founded in 2003 by John Baya after he had spent a number of years travelling through Africa guiding a number of European tourists from France, Italy and Germany. Inspired by the people, landscapes and wildlife of this huge continent he wanted to share his knowledge and experiences with others. He frequently visits different areas of the continent, keeping up to date with the wildlife areas and wilderness camps and lodges. Along with his experienced and hand-picked team of consultants, he has created a diverse and well-researched portfolio of East African Safari programs, exclusive accommodation and cultural experiences. Our team is made of less than 15 professionals, 2 tour consultants, 2 reservations agents , 1 accountant , 6 multilingual driver- guides , 2 English speaking drivers and 1 office assistant. Between us, our team has visited all the destinations that we sell.
About our safari vehicles
We have a fleet of 6 safari jeeps, 2 safari vans and 1 airport transfer van.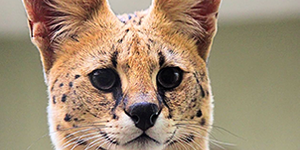 Visited: Jan. 2023
Reviewed: Jan. 31, 2023
Submitted in:

I am incredibly satisfied with going on safari with this company! Comfortable car, guide incredibly oriented where and when you can meet specific animals.
We were able to see many animals in their natural habitat. We were the first to reach everywhere before others managed to get a tip where the animals appeared. He talked about the animals we saw, gave a lot of interesting facts. Accommodation also at a high level. I recommend it 100%!


Jestem niesamowicie usatysfakcjonowana wyjazdem na safari z ta firmą! Samochód wygodny, przewodnik niesamowicie zorientowany gdzie i kiedy mozna spotkać konkretne zwierzęta.
Udalo nam się zobaczyć wiele zwierząt w ich naturalnym środowisku. Wszędzie docieraliśmy jako pierwsi, zanim inni zdążyli dostać cynk gdzie pojawiły się zwierzaki. Opowiadał o zwierzętach które widzieliśmy, podal dporo ciekawostek. Noclegi również na wysokim poziomie. Polecam w 100%!
---

Poland
Countries visited:
Visited: Jan. 2023
Reviewed: Jan. 30, 2023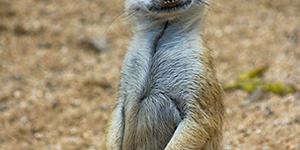 Visited: Jan. 2023
Reviewed: Jan. 23, 2023
Submitted in:

John Baya is a highly professional Tour Guide who arranged a two day safari for us - picked us up from Kilifi at 5.30am and we set off to Tsavo. He has an excellent Toyota Land cruiser and we were able to see plenty of wildlife before arriving at Satao Camp for lunch and a rest. Then a late afternoon game drive and back to Satao for sundowners and dinner. Satao is an excellent camp with impala wandering freely and a waterhole for viewing e.g hippo etc. John was there to collect us at 6.30 after a full breakfast and we did another game drive. John recommended Lion Hill Lodge as a superb place to stay in Voi so we could catch the train to Nairobi the following morning. He ensured that we had a transfer to the railway and made sure we were settled in the hotel. A truly charming and knowledgeable gentleman, John is thoroughly recommended for a private safari - in any language - John speaks no less that 10 languages!!
---

Kenya
Countries visited:
Visited: Jan. 2023
Reviewed: Jan. 16, 2023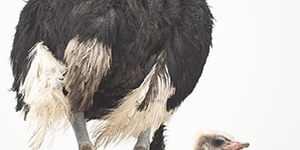 Visited: Mar. 2022
Reviewed: Dec. 02, 2022
Submitted in:

Had an outstanding two days on safari with Expeditions Perfect World Safaris. We met them at our hotel in Diani Beach where we purchased an overnight safari with them. Pick up in the morning was prompt and our driver John Baya was ready to greet us at the lobby. We had refreshments in the car due to the heat and the journey being a couple hours from Diani Beach. We got to the safari park and John offered to take pictures of us outside to mark the moment and even took pictures with us. John went above and beyond to be informative and to get us as close to the animals as possible. On top of being knowledgeable, he was very patient and waited near the animals so we could get the best pictures and moments. He is also super friendly and made us feel comfortable. We stayed in Voi Safari Lodge which was absolutely beautiful the view of the park is insane especially during sunset and sunrise. There's also a peep hole at the bottom right by the watering hole where you feel like you are right next to the elephants and even a lion pride came! Overall, I couldn't have asked for a better safari trip. It is well worth the money and I would recommend to anyone.
---

United Kingdom
Countries visited:
Visited: Mar. 2022
Reviewed: Dec. 02, 2022