Paul Kruger Gate of Kruger National Park, South Africa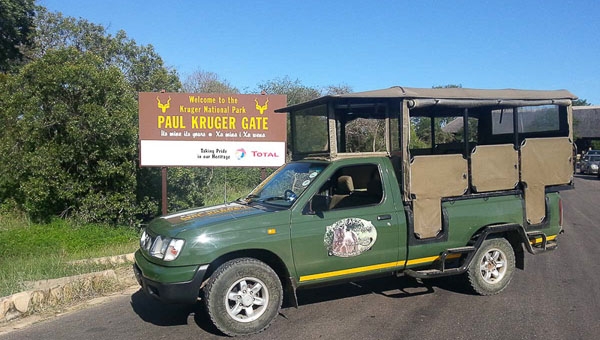 What you need to know about Kruger National Park
Highlights
Early morning and late afternoon is your best time to view animals The old Skukuza airport was closed down a couple of years ago and now from the 1st of June 2014 this airport has been opened again Kruger has nine entry gates Kruger features all of the big five game animals Be sure to book well in advance as the park is very popular in local school holidays
Kruger National Park is one of the largest game parks in all of Africa and one of the most-visited parks, especially in South Africa. It is a popular destination for those seeking an unforgettable safari experience and is easily accessible by direct flight from many South African major cities.
The Kruger National Park is truly the flagship of the South African national parks, Kruger is home to an impressive number of species: 336 trees, 49 fish, 34 amphibians, 114 reptiles, 507 birds and 147 mammals, including all of the big five game animals. Man's interaction with the Lowveld environment over many centuries--from bushman rock paintings to majestic archaeological sites like Masorini and Thulamela--is very evident in the Kruger National Park.
Most importantly, it features all of the as well as many other amazing animals such as wild dogs, giraffe, hippo and cheetah.
Useful information on Kruger National Park
Self drive is a good option if you have time to travel and explore the park. But a guided tour for one or a couple days will give you a better experience and a understanding for the Kruger Park and how it works. Early morning and late afternoon is your best time to view animals so dont sleep late and then go out after breakfast you will be very disappointed and your money and visit will be a waste.
Bush walks can also be arranged from the main gamp and most of the entry gates to the park.
Lodging and accommodation is available, but make sure you book well in advance as the park is very popular in local school holidays. The affordable bungalows in the park cost around about $80 for 2 to 3 people sharing a night.
The restaurants and shops have been updated is much better than in the past with service and food options. The local shops also have all the basics you will need on your trip.
Kruger has 12 main rest camps, five bushveld camps, two bush lodges, two overnight bird hides and four satellite camps. It also has nine entry gates.
Main rest camps of Kruger National Park
Berg-en-Dal (with satellite Malelane)
Crocodile Bridge
Letaba
Lower Sabie
Mopani (with satellite Tsendze)
Olifants (with satellite Balule)
Orpen (with satellites Maroela and Tamboti camp)
Pretoriuskop
Punda Maria
Satara
Shingwedzi
Skukuza
Bushveld camps of Kruger National Park
Bateleur
Biyamiti
Shimuwini
Sirheni
Talamati
Bush lodges of Kruger National Park
Boulders
Roodewal
Overnight bird hides of Kruger National Park
Sable
Shipandani
Entry gates of Kruger National Park
Crocodile Bridge
Malelane
Numbi Entrance
Orpen
Pafuri
Paul Kruger
Phabeni
Phalaborwa
Punda Maria
Kruger wilderness trails
Guided hiking trails and guest stay overnight in the bush at small rustic temporary camps.
| | | |
| --- | --- | --- |
| Wilderness Trail | Restcamp | Nearest Entrance Gate |
| Bushman | | Malelane |
| Metsi-Metsi | | Kruger |
| Napi | | Numbi |
| Nyalaland | | Punda Maria |
| Olifants | | Phalaborwa |
| Sweni | | Orpen |
| Wolhuter | | Malelane |
Kruger National Park Standard Daily Conservation Fee (foreign visitors)
R248 per adult, per day
R124 per child, per day
Reopening of Skukuza Airport
The old Skukuza airport was closed down a couple of years ago and as of June 1st, 2014 has re-opened with twice-daily flights. This well-situated airport is in the middle of the bush close to Skukuza, with the main camp of Skukuza only 10 minutes away.
Some things to know about flying to Skukuza before you go
Make sure you join a tour on the other side or you have your transfer sorted before you fly as this is not like other normal airports where taxi's and shuttle busses are waiting for you. These services must be arranged before hand.
You will be charged a conservation fee of R248 per person entering the terminal building if not already included in your reservation or organized tour. This is like your daily entrance fee for international tourist.
Tours can be arranged prior to arrival with Private Kruger Safaris based in Hazyview. The park can also assists in basic 3 hour turn around tours.
Avis does have an office in Skukuza and a shuttle where you can hire normal vehicles for self drive - this is not recommended for first-time visitors to Kruger. The park is huge and and you have to make sure where you are going and if you will make it on time as entry and camp gates close and open at different times during different seasons.
South African Airways is offering the flights twice-daily to Skukuza from O R Thambo, Johannesburg. With connecting flights, you can fly from Cape Town to Skukuza.
Transfers can be arranged to private lodges and to lodges outside of Kruger Park with a game drive included from the airport.
About the author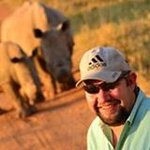 bernhardbekker

Has been on: 20 safaris
Bernhard has been in the tourism industry for the since 2002. He built Nandina Guest House in Hayview in 2007. Hazyview Holidays is Monique Lange's and his online accommodation company that provides accommodation for RSA and International guest to visit Mpumalanga and the Kruger National Park. As a professional photographer he does a lot of bush weddings for international guests and local large weddings in Hazyview, Nelspruit and various Private Game Reserves. His love for the bush, animals and wildlife photography keeps him in the bush as much as possible. "I don't have a job, I have a lifestyle witch I share with others!!" Come and join him on safari its entertaining, educational and fun!
Share on:
© Your African Safari Ltd, All rights reserved.
About YAS
Your African Safari is a safari-planning and safari review site. It was created to help support a healthy African wildlife population. All reviews are vetted before being approved and only ethical tours are published