Getting off the domestic flight in Tanzania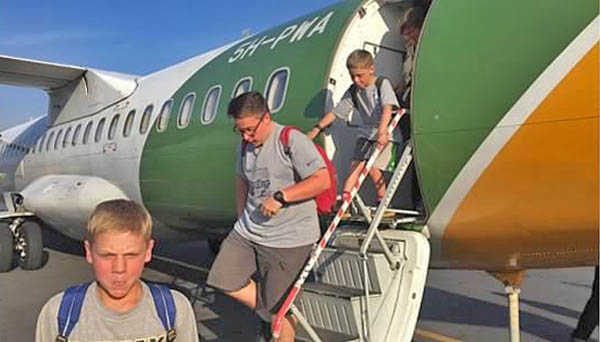 Published on December 17 2015
Written by: SueLap
1006 views
Tips for a successful safari with kids
Highlights
Make the long days in the safari vehicle fun by playing games and keeping track of who spots the most wildlife
Choose lodges that have activities for children, like pools or walking safaris
Returning for a hot lunch at camp is a great way to break up long game drives and give the kids a bit of a rest
Going on safari with kids: Part I
We recently traveled to Tanzania for a safari and side trip to Zanzibar. Being a close family we naturally planned to take our boys with us without a second thought. Traveling with kids can sometimes be a challenge, and traveling with three boys ages, 14, 12 and 8 is often unpredictable. As we planned the big trip we thought about what we would encounter along the way and what we could do to mitigate any challenges to make the experience a positive one for us all. We learned along the way and ultimately it was one of the best experiences we have had together.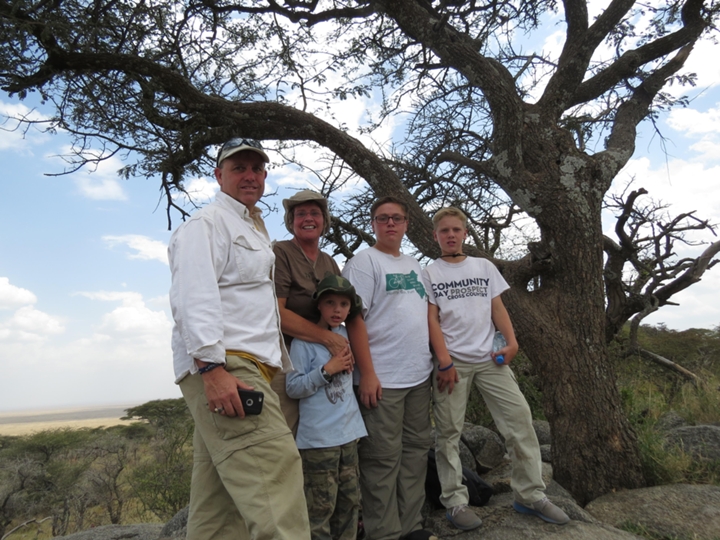 Choose a good airline
The most daunting part of the trip we thought would be the flight. Tanzania is a very long way from the East Coast of the United States. The flight would take us from Boston to Istanbul (10 hours), then Istanbul to Arusha (8 hours). Add to that the travel time to and from airports, as well as the layover times and we would end up traveling for 23 hours.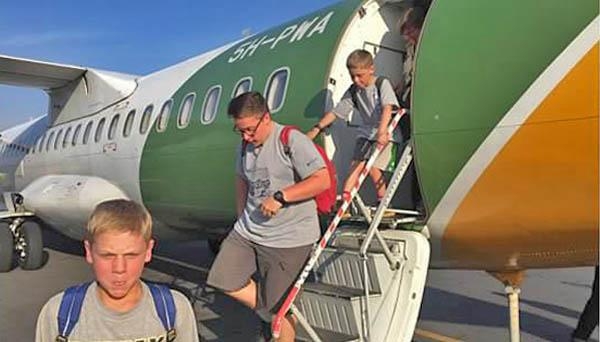 Our perceived negative turned out to be not all that bad. Turkish Airlines was really great. Not only did they have nice little gifts for the kids to play with but, with each seat having its own entertainment system, each child had dozens of shows to watch between naps. Turkish Airlines is known for their outstanding cuisine and their food service every few hours really broke up the monotony of the flight. Despite the uneventful, albeit long flights, our heads on a pillow in an actual bed at our lodge was very welcomed.
Make the long days in the safari vehicle fun!
As there is no walking about without an armed guard, safaris in Tanzania's National Parks means long days in a safari vehicle. We found that the safari vehicle, a 4x4 with a pop-up roof, was big enough to allow for moving about inside and allowing for legs to get stretched as needed. To keep the boys interested and active in the comfortable but confined space, our days out for game drives often turned into scavenger hunts. My husband put up a 500 shilling reward for spotting certain animals during the day. Often times the kids could double their winnings with a little wagering. The kids loved it!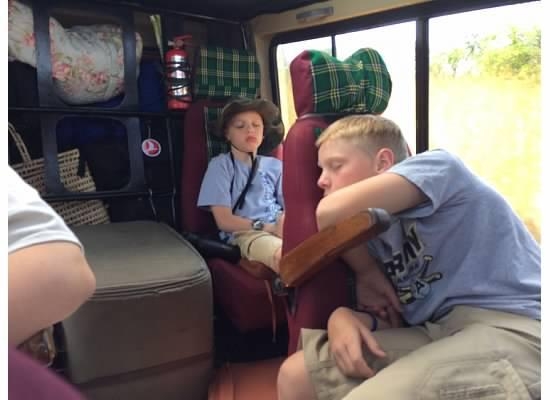 During down times the boys would chat with our guide Salehe, to learn about his life, family and to pick up a few words in Swahili. To make our little game more interesting they could sometimes earn a bit more if they could find an animal and use its correct Swahili name. These games worked well for days until a conversation at our lodge one night revealed that 500 shillings was about 25 cents in the US. While our little deception was found out, the joy continued when we arrived at a markets in Karatu and the boys found they could use their winnings for a special trinket as a memento of their journey.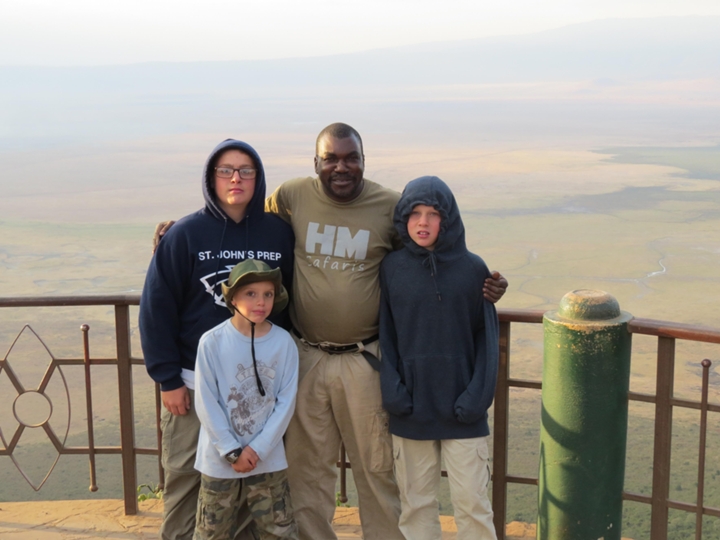 It is also advisable when out on game drives not far from camp, to return for a hot lunch rather than taking a boxed lunch with you. This breaks up the day and helps keep the kids from getting too tired with long days. In northern Serengeti we would start our day early, heading out immediately after breakfast and returning after 4-5 hours. Returning to camp at this time gave us all a break. It was also the time we used to relax and take our daily shower before heading back out for a late afternoon drive.
Stay tuned for the second half of this article, where I'll cover the remaining tips on taking kids on safari.
About the author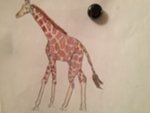 SueLap

Has been on: 1 safaris
On my own, I have traveled throughout Europe and explored central and eastern Australia. My current travels are now with family and we have journeyed along the eastern seaboard of the US, southern Canada, Costa Rica and Tanzania/Zanzibar. We tend to not stay at the luxury accommodations but prefer accommodations where we must interact with the locals and cook for ourselves using the local ingredients. For us, it's the journey, not the destination.
Share on:
© Your African Safari Ltd, All rights reserved.
About YAS
Your African Safari is a safari-planning and safari review site. It was created to help support a healthy African wildlife population. All reviews are vetted before being approved and only ethical tours are published