Professional photographic safaris offer unique opportunities for capturing the best of Africa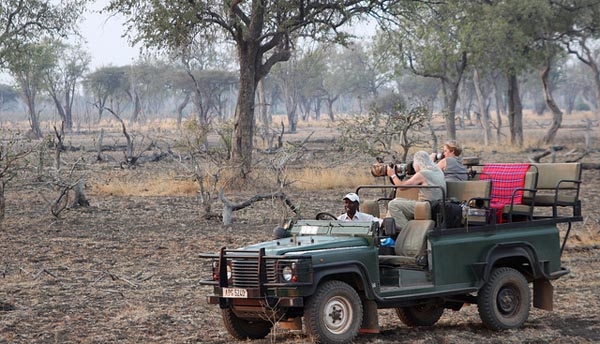 Published on November 21 2013
Written by: Fran
295 views
Photographic safaris: In search of the perfect photograph
Highlights
Photographic safaris offer incredibly unique opportunities to capture Africa's spirit and dynamic.
Photographic rich environments popular among serious photographers include the Serengeti, Masai Mara, Okavango Delta and Kruger National Park.
Photographic safaris under the guidance of a professional photographer who is familiar with the best photographic locations are highly recommended.
In deciding when and where to undertake a photographic safari, it is essential to bear the one most important factor of any photographic safari in mind: seeking a high concentration of wildlife (or birds), without safari crowds.
Challenge yourself to capture Africa's spirit - you will not leave the continent untouched!
Photographic safaris are arguably one the wildlife tourism categories with the lowest wildlife and natural environment impact. Regardless of your photographic skill level, photographic safaris are created with photographers in mind – arrive with serious photographic aspirations and you find will opportunities of a lifetime!
Capturing the best of Africa
Photographic safaris in Africa has gained extensive ground and today, regions such as Tanzania's Serengeti, Kenya's Masai Mara, Botswana's Okavango Delta and South Africa's Kruger National Park are widely recommended as Africa's most photographic rich environments. Whether East or Southern Africa interests you, there are few limits when it comes to photographic opportunities in Africa. Although pure wildlife photography focusing on Africa's greatest and most impressive wildlife is most popular, do not forget about spectacular nature landscapes – places such as Namibia's dunes which will make you feel like you've discovered a lost world.
Why professional photographic safaris are your best choice
When it comes to professional photographic safaris, there are two key Roleplayers: the leading professional photographer (acting as your photography mentor) and the professional guide. In some elite cases, one extremely talented individual can act as both! The essence here is to realize that you need an experienced photographer and host who knows the environment, to guide you to the best location, someone that can guarantee that you will find the perfect photographic opportunities. After all, you've traveled extensively to a remote corner of the world to find that perfect shot! The importance of having an experienced guide around is that usually guides can predict wildlife movement and behavior fairly accurately. This may very well offer you the opportunity for a quick change of direction or angle, and hence why an experienced guide can perfectly complement the photographic safari team. The top quality photographic safaris are lead by qualified photographers and although most of the day is usually spent tracking wildlife, top quality photographic safaris will offer some opportunities for learning from the best. Whether by means of a short lunchtime workshop or guidance and advice while shooting location, seek the opportunity to learn from Africa's greatest wildlife photographers.
Safari vehicle bound or on foot?
Whether your photographic safari will allow you to move freely from the usual safari vehicle depends on your safari operator and most importantly the location. Most photographic safaris offer shooting from an open air safari vehicle. These open air vehicles allow the photographers some level of free movement, while remaining within the safety regulations of the relevant park. Shooting from a safari vehicle has one huge benefit and that is that you can get within an extremely close distance to your desired wildlife objects (but always remember that wildlife can move quickly, so be prepared for that once in a lifetime photo!) Regardless of skill level, shooting from a safari vehicle does have a few challenges, including the fact that you will most likely shoot from a seated position and always need to compensate for imperfect stability. Most professional photographic safari operators offer ways around this stability issue, including vehicles optimized for serious photography. There are also a small selection of photographic safaris that specialize off-the-beaten-track locations, including on foot shooting without the constraints of a safari vehicle. Again, this is only advisable if leaving your safari vehicle is allowed by the park or region's safari guidelines.
Expenses
Photographic safaris are expensive. Firstly because you hire a professional photographer to assist your journey, special locations are sought, the number of people are limited and expensive equipment is used. To keep the budget under control, consider hiring universal photography equipment (it will save you on luggage!) Most photographic safari operators offer tripods, lenses and other equipment at rates varying between US$5 and US$50 per day.
Season and location
In deciding when and where to undertake a photographic safari, it is essential to bear the one most important factor of any photographic safari in mind: seeking a high concentration of wildlife (or birds), without safari crowds. Peak summer is not recommended as the best time as wildlife can easily disappear in lush vegetation. If you are after wildlife phenomena such as the Serengeti Migration, choose your timing carefully.
A photographic safari will leave you with lifetime memories - memories that you can print, frame and show the world! Most photographers will tell you that photographing wildlife takes some practice; look for creative ways to practice at your local national park or zoo! And once you've set foot in Africa, challenge yourself to capture Africa's dynamic spirit, you will not leave the continent untouched.
---
Sources and credits
Photo credits: some rights reserved by John Yavuz Can via flickr [Creative Commons]
About the author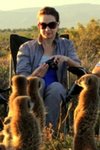 Fran

Has been on: 11 safaris
Seeing beyond the average tourist routes and experiencing local life is my type of travel! Living in South Africa I'm an environmentalist at heart, and I continue to marvel at the beauty of the African continent.
Share on:
© Your African Safari Ltd, All rights reserved.
About YAS
Your African Safari is a safari-planning and safari review site. It was created to help support a healthy African wildlife population. All reviews are vetted before being approved and only ethical tours are published