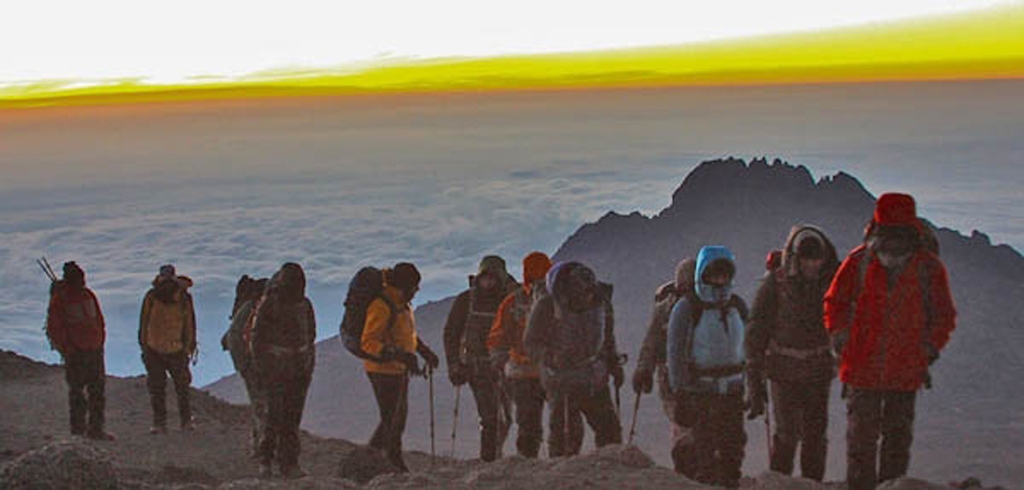 Comparing the climbing routes of Kilimanjaro
Highlights
Porters are available to carry your equipment. Supporting them is supporting the local community.Know your limits. When in doubt, allow an extra day for acclimating.
Anyone who has planned a trip to climb Kilimanjaro has been faced with a main question: which route should we take? It is generally agreed that there are six main routes to the top of the world; we'll focus on the top-four.
What are the main differences between the Rongai, Machame, Lemosho and Marangu Routes?
Time to summit Kilimanjaro
The Rongai, Lemosho and Machame Routes are camping routes that take longer and are considered more scenic than the Marangu as they can be circuitous, meaning you don't necessarily have to take the same route down that you took up. On the Marangu Route, you will be staying in huts as opposed to camping, and you hike up and down the same path.
The Rongai Route
The Rongai Route takes you up the north side of the mountain and you descend down the Marangu route. You will stay in tents on this route and share pit toilets with other groups. It is about six days in total.

The Lemosho and the Machame Routes
These routes traverse the mountain and descend down the Mweka Route (not covered in this article). The Machame Route has two options, a 6-day hike and a 7-day hike. For those that need extra time to adjust to the altitude, the Lemosho route is best, with 8 days total on the mountain. Like the Rongai Route, these routes also offer camping and shared pit facilities. Machame is a more strenuous route.
The Marangu Route
The Marangu Route is the shortest route at a total of 5 days on the mountain. If you are concerned about altitude sickness, it is best to go with a minimum 6-day hike, give yourself enough time to acclimatize. On the Marangu route, trekkers stay in huts. Each hut has a dining room for eating as well as separate bathroom facilities (can be flush toilets or pit latrines). There is no electricity in the huts.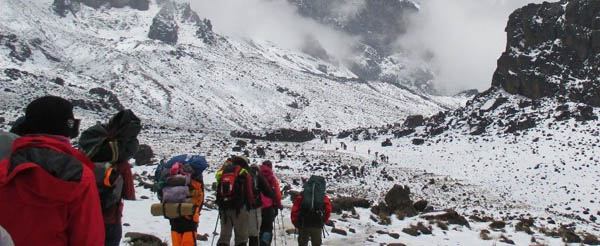 Do I have to be extremely fit to hike Kilimanjaro?
Yes. If you attempt to climb Kilimanjaro without the proper training you may not enjoy the trek as much as you would have with adequate training. The best way to train for Kilimanjaro is to strap a pack on your back and go hiking as much as possible. By doing so your feet and joints will become
If the trek becomes too difficult for me can I turn around?
Yes you can. If you are in any physical danger or suffer from altitude sickness the porters will be able to assist you down the mountain

What is the coldest it is expected to be at the summit of Kilimanjaro?
Temperatures vary considerably with altitude and time of day. On the plains surrounding Kilimanjaro the average temperature is about 30°C. At 3000m frosts can be encountered at night while daytime temperatures range from 5 to 15°C. Nighttime temperatures on the summit can be well below freezing especially with the strong winds at times.
What is the highest altitude we will hit on this trek?
The highest altitude reaches 5895m.

What is altitude sickness and what are the symptoms?
During the trek it is likely that all climbers will experience at least some form of mild altitude sickness. It is caused by the failure of the body to adapt quickly enough to the reduced level of oxygen in the air at an increased altitude. There are many different symptoms but the most common are headaches, light-headedness, nausea, loss of appetite, tingling in the toes and fingers, and a mild swell of ankles and fingers. These mild forms are not serious and will normally disappear within 48 hours.
How can I prevent altitude sickness?
1. Stay hydrated. Try to drink at least 4-6 liters per day.
2. Avoid tobacco, alcohol, and other depressant drugs including barbiturates, tranquilizers, and sleeping pills.
3. "Don't go up until symptoms go down". People acclimatize at different rates, so make sure that you properly acclimatized before going higher.
4. Before your trip, maintain a good work/rest cycle, avoid excessive work hours, and last minute packing.
5. Listen to your body. Do not over-do things the first day or two. Avoid heavy exercise.
6. Take your time. Pace is a critical factor on all routes. "Pole pole" (go slowly) is the phrase of the day.
7. Walk high sleep low: If you have enough energy, take an afternoon stroll further up the mountain before descending to sleep. (Not if you have any symptoms of altitude sickness!)
Do I need a porter for Kilimanjaro?
You will not be responsible to carry your luggage up Kilimanjaro. The porters can carry approximately 30lbs (15kg) of your luggage; the rest can be stored safely at the hotel. You will only be responsible to carry your day pack with the essential and personal items you need to have with you at all times.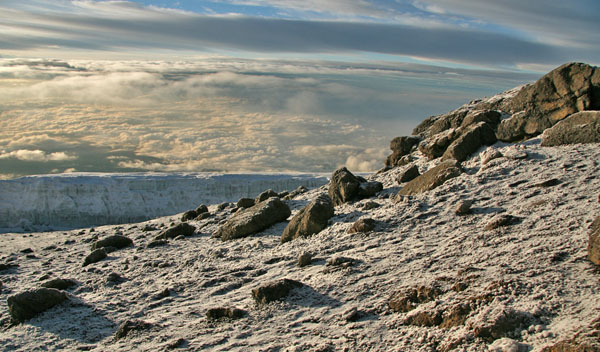 What qualifications do the guides have?
The mountain guides have to attend certified courses that are offered by Tanzania National Parks before they get their Mountain Guide Licenses. A Porters Association also selects the porters; they will carry an identification card allowing them to carry your belongings, and assist you up the mountain.
Hiring extra gear for Kilimanjaro
A limited supply of equipment is available to rent directly from our office in Arusha, however the quality varies. Whenever possible you should endeavor to bring your own clothing and equipment. There are shops and locals offering these services to you as well. It is best to come outfitted but if necessary here are the prices (USD) as of September 2016.
• Rucksack/day pack $12
• Balaclava $6
• Sleeping bag (-25 to -35°C) $40
• Poncho $18
• Plastic bag $4
• Duffel bag $6
• 2 walking poles (ski sticks) $12
• Gaiters $8
• Gloves $6
• Sweater $5
• Sunglasses $8
• Long underwear $5
• Raincoat $12
• Rain pants $12
• Fleece pants $6
• Mountain boots $9
• Warm jacket $12
**These rates are subject to change and are only a guideline.
About the author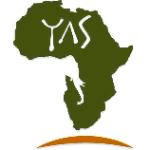 yourafricansafari.com

Has been on: 15 safaris
Your African Safari (YAS) is a safari-planning resource for anyone planning an African safari. It features information on over 2600 tour operators including company and vehicle descriptions, user reviews, safari itineraries and photos. It also features detailed information on 14 countries and 84 parks and game reserves.
Share on:
© Your African Safari Ltd, All rights reserved.
About YAS
Your African Safari is a safari-planning and safari review site. It was created to help support a healthy African wildlife population. All reviews are vetted before being approved and only ethical tours are published
Related articles