Zakouma Chad - Tinga Safari
8 days—If you are motivated by wildlife and conservation and understand this is not an ordinary safari I suggest you just book, there is nowhere qui
Safari summary
This is not an ordinary safari I suggest you just book and go as there is nowhere quite like Zakouma.
There is a simply wonderful array of animals here that include all the big cats and the big mammals - the Kordofan giraffe, now probably comprising 50% of the African population. Red-fronted Gazelle, Lelwel's hartebeest, Tiang, Oribi, Bohor reedbuck, and Pangolin. Among the predators, Lion, Leopard, Cheetah and Spotted hyena, as well as smaller predators such as Viverridae species, Serval, Caracal, Honeybadger and wildcat, occur in the park. Canidae is represented by four species including the Sand or Pale Fox and the Wild Dog. Three primates are found, namely the olive baboon, the patas monkey, and the tantalus monkey.
Spaces are always limited to visit Zakouma, and this is the perfect safari.  Our team are extremely experienced at bringing visitors to Zakouma, arguably the most experienced and certainly the best value.
---
About this tour
| | | |
| --- | --- | --- |
| | Tour type | Set-date, set-itinerary, group |
| | Main focus | Game drives |
| | Activity level | Moderate activity |
| | Best months | January, February, March |
| | Countries | Chad |
| | Parks | |
---
Fine details
Safari highlights
Bird watching—with professional guide
Walking safari—with armed guard
What's included?
Internal flights
Airport transfers
Meals
Park fees
Accommodation
What's not included?
Alcoholic beverages
International flights
All drinks
Visas
Itinerary
Ndjamena
Zakouma
You are met on arrival in Ndjamena by a representative from African Parks, helped to locate your luggage and then to transfer you to the  Raddison Blu Hilton hotel. You are booked to stay here tonight, a great way to get over the journey and be in position for our charter flight tomorrow to Zakouma early tomorrow.
Days 2
Zakouma
Begins with a short drive back to N'Djamena Airport where we fly by private charter from N'djamena to Zakouma (2 hours). On landing, we will set off on a game drive to Tinga where we will stay or the next 7 nights,  Staff who until recently simply would not have experienced westerners have been encouraged and trained to provide great hospitality and provide excellent meals. You will be guided throughout by Doug MacDonald who is amongst the best guides allowed to bring guests to Zakouma.
Tinga
3
Zakouma
We will explore on game drives and have the chance to walk, we also plan to spend a night or two bush camping in mozi net dome tents on the banks of the remote Salamat River. Typical days; Early light breakfast around the campfire - game drive with your expert guide and local spotter/driver. Return to camp for lunch. 15.00 tea and cake (of course)! Before setting off again for a walk or drive. Returning to camp for showers, aperitifs, and dinner under the stars.
4
Zakouma
During our stay, you will visit African Parks Zakouma HQ, where you receive an enlightening talk by one of the senior members of the team.
5
Zakouma
Day trip to Cash Casha village market.
6
Zakouma
Explore on game drives both day and evening
7
Zakouma
Explore on game drives both day and evening
8
Zakouma
Explore on game drives both day and evening
Here are the latest tours by Busanga Safaris.
Classic Zambia Safari
8 days | Mid-range | Moderate activity
Tour by: Busanga Safaris
Countries:

Focus: Game drives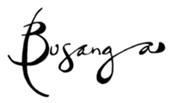 ---
Overall rating
Cleanliness of vehicle
Meet and greet team
Quality of itinerary
Responsiveness of staff