Serengeti Mamba Adventure
Main focus:
Budget safaris
English, Swahili
---
Offers tours in

Tanzania
---
About Serengeti Mamba Adventure
Tanzania Safari with Serengeti Mamba Adventure. We believe travel is one of life's greatest values, perhaps the ultimate investment, because the return is priceless. It is our mission to provide clients with exceptional travel experiences. Best way is offering them incomparable A-level service with only their desires and requirements in mind. Serengeti Mamba Adventure goes above and beyond to help you with anything.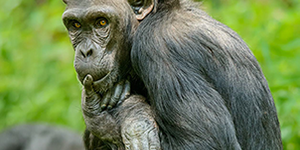 Visited: Jan. 2021
Reviewed: Jun. 18, 2021
Submitted in:

My friends and I had the best vacation ever. We have never found a tour company that is so attentive like Serengeti Mamba Adventure. Our consultant was great.

They accommodated all our whims and special requirements because of the children. I would definitely use them again and recommend them.
---

Tanzania
Countries visited:
Visited: Jan. 2021
Reviewed: Jun. 17, 2021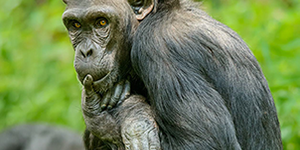 Visited: Jun. 2021
Reviewed: Jun. 30, 2021
Submitted in:

We had an amazing time in Tanzania with Adam. Extremely knowledgeable driver, with very good English, he was always super punctual and very attentive to details. Honestly, I don't even know what to say.

Adam started our trip with us by picking us up from the airport, guiding us around Arusha, driving us and showing us Ngorongoro Crater, and then the Serengeti. He was professional, informative, and a really great guide. Throughout all 10 days we spent with Adam and Serengeti Mamba Adventure, not one issue, not even one small one.

If you are traveling with Serengeti Mamba Adventure request Adam as your guide. We saw everything we wanted to see, he taught us Swahili (Tanzania national language) along the way. Thank you again for making this trip unforgettable. Highly recommend!
---

Tanzania
Countries visited:
Visited: Jun. 2021
Reviewed: Jun. 30, 2021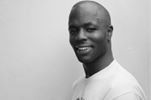 Visited: Aug. 2020
Reviewed: Nov. 13, 2020
While the world faces the COVID 19 crisis, we decided to take a break from the rest of the world. My wife Sirila and I decided visited Ngorongoro Crater, Serengeti National Park and Manyara. Tanzania is a country where the virus seems non-existent.

We had the best times of our life in Ngorongoro, Manyara and Serengeti where we did game drives. Our guide Benjamin was awesome and welcoming and it was just a matter of minutes we were used to him through conversations. Mr. Benjamin had wonderful stories about the culture of indigenous people living around areas we visited.

Not only that but also well informed and without hesitation was able to answer numerous questions we threw at him about wildlife. It was the best moments of our lives doing this safari and we thank Serengeti mamba team seeing this through.
---
Safari enthusiast

Tanzania
Countries visited:

Visited: Aug. 2020
Reviewed: Sep. 14, 2020