Dutch, English, French, German, Italian, Spanish
---
---
Contact info
About Savannah Explorers
Savannah Explorers is an experienced tour operator for safari, trekking and beach holidays in Tanzania and East Africa. Savannah Explorers is an Italy-Tanzania joint venture. Roberto (Italy) and Greyson (Tanzania) continue and expand their experience with Savannah Explorers. Passion and experience are our strength. The company offers all types of safari, traditional driving safari to all Tanzanian national parks and other destinations in East Africa like Kenya and Uganda, mountain climbing, trekking expeditions, walking safari and beach holidays.
About our safari vehicles
Land Rover or Toyota Land Cruiser 4x4 jeep with pop-up roof, freezer or cooler box, binoculars, inverter (for charging batteries) and professional guide. Unlimited mineral water, 1 soft drink and 1 beer per person per day during safari.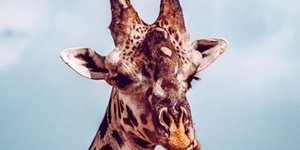 Did not go on this tour
Reviewed: Nov. 22, 2020
Extraordinary trip! Roberto and his staff at Savannah Explorers are fabulous to work with! From our 1st considerations of a safari trip (about 18 months prior to the actual trip), Roberto was responsive and accessible. Over the course of several months, we considered a variety of at itineraries. We spoke with Roberto via WhatsApp several times to go over options and the differences in parks, etc. Once we chose an itinerary, Roberto gave us a schedule for a deposit that was several months out. That is in contrast to other tour groups who created artificial urgency, requiring us to make a decision and immediate payment, or lose options!

As the guides from Savannah Explorers greeted us at the airport, they indicated that we were there at a perfect time! Low season! And dry season! We chose 3 parks over 10 days and had ample time to observe animal behavior in addition to seeing the animals and sites. The guides were knowledgeable, patient, and extraordinarily skilled at driving through the difficult terrain and at getting us access to the wildlife. They explained that, because the animals had not been hunted in the national parks, they were accustomed to the land cruisers' proximity. We were able to observe lions eating a fresh kill, elephants knocking down trees, and giraffes reaching high into the canopy at very close distances. Not enough can be said about how extraordinary the wildlife is. Additionally, the staff we met were extraordinarily friendly and amazing hosts! While our trip was "mid-range on" cost, the facilities were unique and fabulous.

We wanted to hire a tour company that was based in Tanzania directly, rather than to pay an American company to pay a Tanzanian company. Savannah Explorers were rated highly on the "Your African Safari" review website because of the way they treat their employees, their respect of the environment, their excellent travelers' reviews and their participation in the safari community. Roberto shared with us that he personally hired each guide, choosing people in whose care he'd leave his own children. That bore out as Land Cruisers zoomed by us, while we enjoyed a slow and safe pace with plenty of opportunity to enjoy the view. We commented frequently that we felt so safe with our guides, in contrast to the other vehicles we encountered. Spending a lot more money would have had no impact on the quality of the experience with Savannah Explorers.

Over 10 days, we were two nights in the Tarangire, two nights at the Ngorongoro Crater, and five nights in the Serengeti; taking a bush flight from the park to Arusha to maximize our time in the parks and minimize our time traveling from place to place. We thought that Tarangire would be a "filler" park. Instead, there is extraordinary variety and density of animals, and, when we go again, we will plan more time there. Dry season offered the opportunity to see a greater variety of animals while enjoying moderate temperate, beautiful weather and no bugs. Low season offered the opportunity to watch the animals without having to jockey around a lot of other vehicles and have limited time.


This is an excellent trip for couples. There were 8 of us traveling, so we had 2 guides and 2 Land Cruisers. The 8 of us gathered for meals and once assigned a table, that was your table for the duration. We had 2 couples in each Land Cruiser, and rotated couples, so we had lots of time in smaller groups. And then we had plenty of time with our partner in the amazing, exotic accommodations. And, since we were in the great care of the guides, the only choice we had to make as a group was whether we wanted to be out on the drive all day, or whether we wanted to drive in the morning, return for lunch, and drive at dusk. There was no other decision about which we needed to reach consensus! So easy for a group!

We found all of the accommodations to be excellent, as well. In Arusha, The Planet Lodge; in Tarangire, Tarangire Sopa Lodge; at the crater, Ngorongoro Wildlife Lodge; and in the Serengeti, Tanzania Bush Camp. See our reviews of the accommodations on Trip Advisor.

We wholeheartedly recommend Savannah Explores and will travel with them again.
---

United States
Countries visited:

Visited: Sep. 2019
Reviewed: Nov. 18, 2019
---
Overall rating
Cleanliness of vehicle
Meet and greet team
Quality of itinerary
Responsiveness of staff