About Overland Safaris
Overland Safaris is exceptional guided safaris all the way to East Africa top safari destinations. Our multi-day guided safari packages cover Tanzania, Kenya, Uganda, and Rwanda; also, we organize Mount Kilimanjaro trekking with a difference. Overland Safaris is therefore altogether a different trip from the regular package tour holiday, as it goes beyond merely providing you with the accommodation based on wilderness lodges, permanent tented camps and extended body 4X4 Toyota LandCruiser safari vehicles. Overland Safaris is a reliable tour operator run by the professionally qualified team of Mountain and safari guides with over 10 years of combined experience on Mountain climbing and wildlife safaris in East Africa. We create exciting East Africa adventure tours and we offer plenty of safari itineraries that suit any schedule for everyone traveling with us, from big to small groups.
About our safari vehicles
Overland Safaris commits to: Helping Maasai girls who traditionally are given no voice and few options. Our goal is, having received a well-rounded education of mind and heart, these students will return to their communities to be leaders of positive change while nurturing respect for their people's rich history and culture. We work with local organizations to help disadvantaged girls access education and avoid early marriage, and to provide medical treatment for children whose parents cannot afford it. With your support, we can help more even young people survive and thrive. We provide active support in the communities within the areas which we operate. Overland Safaris commits to: Providing a detailed safety briefing to all trekkers prior to the trek. Ensuring that all guides are Wilderness First Responder Certified (WFR), are licensed by Kilimanjaro National Park, have significant experience climbing Kilimanjaro and speak English fluently. Carrying all necessary safety and precautionary equipment including pulse oximeters, emergency oxygen, and first aid kits. Organizing emergency evacuations if necessary by Kilimanjaro Search and Rescue Helicopter. All trekkers will have insurance to cover the payment of this if the problem arises. Providing clean, purified water to trekkers throughout the trek. Overland Safaris commits to: Limiting porter loads to 20 kg per porter. Paying porters a fair salary. Ensuring porters have enough food for the duration of the trip. Ensuring that porters have suitable shelter for the duration of the trip. Providing porters with adequate clothing for the harsh mountain climate. Treating porters with the respect they deserve. Overland Safaris commits to: Answering emails from all clients in a timely manner. Providing high-quality service throughout the trek, including quality tents and sleeping mattresses, and quality food.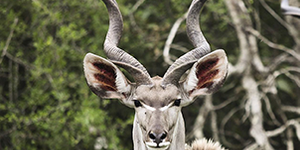 Visited: Oct. 2020
Reviewed: Dec. 16, 2020
Submitted in:

Trust Willy & Richard to give you the best experience. They will go EXACTLY by the itinerary if that is what you would like for them to do. But in Africa - and with wildlife in particular - sometimes going off script is the best way to go. These guys are experts and I would trust them to call an audible if that's what they think would be the best experience.
---

United States
Countries visited:
Visited: Oct. 2020
Reviewed: Dec. 16, 2020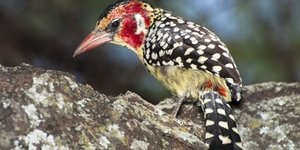 Did not go on this tour
Reviewed: Oct. 18, 2020
My husband and I went on a 12 day cultural tourism and game drive safari in Tanzania with Overland Safaris in mid-March, 2020. The trip coordinator, William, did an excellent job of coordinating every detail of our trip from airport pick up to accommodations, park registrations and fees and any other detail that arose as we were on safari. We were able to finish our safari but could not go to Zanzibar because of the coronavirus and thus had to leave the country earlier than expected. We booked with William a few other activities including hiking to one of the base camps on Mt. Kilimanjaro. He went over and above to find us lodging when many places were closing down because of the virus and looked up information for us regarding finding flights to leave the country.

Our safari was everything we had hoped for and more. We saw so many animals in every park and a total of 140 birds. We never would have seen all the animals and birds had it not been for our guide/driver, Richard who had an eagle eye. He was also a wealth of knowledge about the animals and birds and afterward had the field guides ready to show the finer details of immature animals and birds or different breeding plumage, neck sacs etc. We also learned so much from him about the parks, the people, the country and politics. He was also an excellent driver navigating gullies and mud from earlier rains and fording rivers. We always felt safe and our Land Cruiser was very comfortable, and we spent a lot of time in it!

Our accommodations were first rate and luxurious with all the staff very kind and helpful. The food was always very good including the huge box lunches we got every day. Our Land Cruiser was well stocked with water for our long drives. Overland took care of every detail and we wanted for nothing.

We would definitely book another safari with Overland Safaris. We so enjoyed William and Richard and loved Tanzania. They do truly deserve a 5 star rating on every aspect.
---

United States
Countries visited:

Visited: Mar. 2020
Reviewed: Apr. 22, 2020
---
Overall rating
Cleanliness of vehicle
Meet and greet team
Quality of itinerary
Responsiveness of staff