Dutch, English, French, Italian
---
---
Contact info
About New Adventure Safaris
We aim to offer authentic, grass-roots adventurous holidays. Travel with us and we'll get you off the beaten track and really under the skin of the places, whatever style of trip you choose. This means taking the road less traveled, mixing with the locals, learning about their culture and most importantly having an open mind.
About our safari vehicles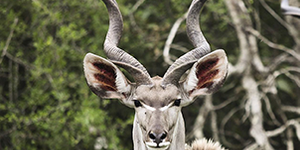 Did not go on this tour
Reviewed: Aug. 08, 2022
Submitted in:

Please stay away from this company and Erick. They are criminals. Erick took $7000 from my family then demanded we pay him more more after we arrived in Tanzania. We reported him to the Tanzania police and he was forced to pay a portion of our money back. Erick is a criminal and his company is not even registered in Tanzania. Please stay away from Erick and new adventure safari.
---

Saudi Arabia
Countries visited:
Did not go on this tour
Reviewed: Aug. 06, 2022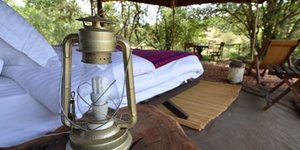 Visited: May. 2015
Reviewed: Jul. 23, 2019
That's the only way to describe our safari with New Adventure Safaris in May 2015. For over 9 days we travelled approximately 1000 miles, seeing and experiencing the Serengeti and didn't want to leave. Those 1000 miles went so fast as we crossed the Serengeti on game drives watching the animals and birds, learning about the culture and people, and seeing the topography as it changed.

The safari was full of excitement with everything from flying in a 12-seat bush plane, to lunching in the middle of a wildebeest gathering for the mass migration.

This exceptional trip would not have been possible without Erick's guidance and professionalism. Erick answered all our questions and planned and delivered a safari beyond all expectations.

Patrick, our guide, was the best!!! Erick was a walking encyclopedia of information teaching us about the animals and birds, people and culture, land and topography and so much more in a fun and enjoyable way. Patrick made us feel safe and secure and made sure it was "our safari".

There were so many wonderful experiences made even better by Patrick' deep experience and knowledge including when to "wait" and see what happens. For example, we "waited" and witnessed a herd of 200 to 300 elephants reverse course and cross the road right in front of us: being on an early morning game drive and having a lion walk across the plains right up to our Land Rover: seeing the Pigmy Falcon catch and devour a grasshopper: watching the Grey Crowned Crane strut itself in a mating dance, and so much more.

Then, of course, there was the fabulous lodging and even more fabulous food. And, lastly, there was the Land Rover, so comfortable with plenty of room and all to ourselves.

The best recommendation we can make is "go on safari" with New Adventure Safaris and experience the wonders and the serenity of the Serengeti. New Adventure Safaris will exceed your expectations and deliver an up close and personal experience customized just for you!!

Elizabeth and Jeff B.
Warren, New Jersey
Safari Dates: May 21, 2015 to May 29, 2015
---

Saudi Arabia
Countries visited:

Visited: May. 2015
Reviewed: Jul. 20, 2015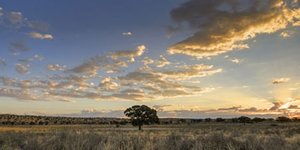 Visited: Jun. 2014
Reviewed: Aug. 11, 2018
Best tour company, great tour guides.
And, Erick his the sweetest guy on earth, he always goes to the airport to pick up his clients. Nowhere you will get the owner to come and get his clients--they normally only send driver guide.
Thank you thank you very much, we really enjoyed our trip to Tanzania.
Wishing all the Nas staff a great future.
Laney
---

Saudi Arabia
Countries visited:

Visited: Jun. 2014
Reviewed: Jun. 10, 2015
---
Overall rating
Cleanliness of vehicle
Meet and greet team
Quality of itinerary
Responsiveness of staff