Main focus:
Mid-range safaris
Languages:
English, French, Spanish, Swahili
---
Offers tours in

Tanzania
---
About Masai Warrior Adventures
Masai Warrior Adventures was established in 2016 and has continued to grow and expand over the years. We pride ourselves in providing our clients with the most comprehensive service and value available. We are dedicated, efficient and passionate about making your Tanzanian holiday a unique and special experience.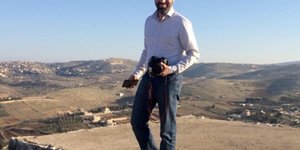 Visited: Jan. 2019
Reviewed: Mar. 26, 2020
Loved the experience with Masai Warrior Adventures!

For starters, Peter was just superb in responding to us in a timely fashion and made all the changes to our "demands" and the itinerary that we wanted and needed. From dates to adding parks and all this done just a couple of weeks before we were to go on the safari. He ensured that we were teamed up with someone we had met online from another country to do the safari with us and he just knew exactly who that was and how to make it happen. Meeting him in person was so much fun after all those back and forth emails! He introduced us to our guide the day we visited his office...and Charles helped us out with some other errands we needed to get done that day...

On the safari, our cook (Juma) and our guide (Charles) were just wonderful and so pleasant to spend a 5 day safari with. Charles was so knowledgeable and had all the answers for all our questions! They both went out of their way to make this safari a "trip of a lifetime". The food was delicious and plentiful. The equipment provided was in pretty good shape. And for a camping safari...it was much more nice that I thought it would be! If I would go for another safari, I would just book with M.W.A as I know I will be well taken care of!
Thanks again Peter, Charles and Juma.
---
Safari enthusiast

France
Countries visited:

Visited: Jan. 2019
Reviewed: Mar. 04, 2019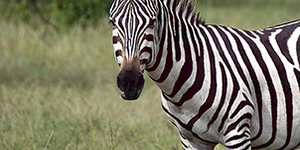 Visited: Jan. 2020
Reviewed: Jan. 06, 2021
Submitted in:

My sister and I recently hiked Kilimanjaro with our guide, John. We cannot speak highly enough of John who was professional, extremely caring about our well-being, insightful in knowing the weather and mountain conditions, and a wonderful cultural ambassador of Tanzania. I completely felt safe knowing John led our team of cook, porters and assistant guide. I highly recommend John as a guide due to his fluency in English and Spanish. He was amazing and will give you a trip equally as wonderful.
I also wanted to give praise to Masai Warrior Adventures as a whole. They are very organized and professional. We also loved our room, the food and the wait staff at the hotel. When we returned from our trek, they treated us as familiar friends which made the return trip to the hotel so comfortable.
Can't say thank you enough Masai Warrior Adventures and John for a life changing experience.
---
Safari enthusiast

United States
Countries visited:
Visited: Jan. 2020
Reviewed: Jan. 05, 2021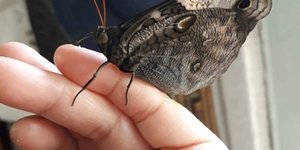 Visited: Feb. 2019
Reviewed: Aug. 03, 2020
This company offered the best value for money for myself and a group I was organizing a trip for. They came in at almost half the cost of international companies.

If you are in any way capable of organizing flights for yourself I could not recommend this company more. International companies rip you off on Kilimanjaro trips.

The hotel we stayed in before and after was beautiful. The climb itself was well planned out. The porters and staff are amazing. It is very straight forward and there is a real emphasis on safety in this company,the guides always took care of us and they conduct health check everyday. We had a lot of fun where guides sharing and teaching you the culture of Tanzania,sing and dance to celebrate our summit success. We even picked up some Swahili words along the way.
With their help we all reached the summit!

If you are not that experienced with mountaineering, the guides will help you every step of the way, and you can also rent gear.

If you pick this company, you know your money is going to a local company, to local guides and it is helping to support them.
---
Safari enthusiast

Netherlands
Countries visited:

Visited: Feb. 2019
Reviewed: May. 28, 2019
---
Overall rating
Cleanliness of vehicle
Meet and greet team
Quality of itinerary
Responsiveness of staff