About Lionking Safaris Limited
We are a team of professional, with very high respect to the country, ecosystem and our beloved partners in tourism fraternity. We do recognize that people are the most important asset. Our main interest is to work none but the most passionate, knowledgeable happy and professional people in our field for the value and satisfaction of our customers. During our safari, we always give our top priority to finding the best human resources to work with. As summary, we have discovered that safari depends on so many factors but, the most important, if the guide selection is right, there is no double to have an unforgettable experience. A guide can make the difference between a nice tour and a once in a lifetime experience one shall never forget.
About our safari vehicles
When it comes to our clients their safety is our priority,Our safari vehicles are 4X4WD with a pop up roof to enable our clients enjoy the view. on addition to that we our driver guides are specialists in different areas. Some specialize in ornithology, others in ecology and animal behavior, but all have excellent general knowledge of the conservation, the animal kingdom and tourism destination in general within the region of our operations.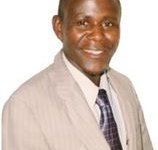 Visited: Dec. 2016
Reviewed: Aug. 03, 2020
I had a trip to Murchison Falls National Park and Bwindi Impenetrable National Park. It was so wonderful that I cannot forget; the Falls, gorillas and cultural performance. I love you guys.
---

Uganda
Countries visited:

Visited: Dec. 2016
Reviewed: Feb. 08, 2017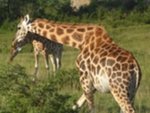 Visited: Dec. 2015
Reviewed: Oct. 15, 2020
I booked a tour to Queen Elizabeth and Murchison Falls National Parks together with the Operator Miss Isikot and the guide Charles.
These 6 days belong to the most beautiful wild life experiences I ve ever made in my life. The guide knew exactly where to find leopards and other rare animals.
The whole staff of LionKing Safaris is very friendly, very kind and helpful. We saw many hippos, some leopards, wild boars, elephants, colourful herons.
Most I loved the beautiful view down to the river at Queen Elizabeth National Park and the boat tour down the river to the lake. It was amazing to see the fishermen village inmidest of the National Park and how they are still following their traditional life.
Together with the operator Miss Isikot, I booked another tour then to see the Bwindi tribal people and make a beautiful walk. We could even see the Virunga Mountains. A tour which was very well-organized.

I can recommend LionKing Safaris to everyone. Please book your tour with them, it is one of the best safari companies I´ve seen so far in Eastern Africa.
They are all amazingly friendly and helpful. You can do your own tour package as well according to your own wishes.
---
Countries visited:

Visited: Dec. 2015
Reviewed: Mar. 13, 2017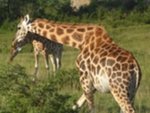 Visited: Nov. 2015
Reviewed: May. 18, 2020
At the end of my time in Uganda I booked a tour to the gorillas of Bwindi with LionKing Safaris Limited. As the operator and owner of Lion King, Miss Isikot has been working in Bwindi as tour guide and in leading position in different National Park Lodges she knows the area perfectly. LionKing brought me to the National Park where the local guides took over as they know how to deal with the Gorillas. First the hike was amazing and when we reached the Gorillas it was just stunning to see them. I've had the most amazing one hour of wildlife experience I've ever had and I could imagine.

If you go to the Gorillas of Bwindi I truly recommend doing it with LionKing Limited. Their guides all do have over 20 years of experience in the field and are amazingly friendly. The service is amazing and you you can't go wrong with them at all. It is an amazing experience!

After the gorilla hike we still went to see the tribal life among the indigenous people of Bwindi. The local Batwa community was guiding us through the village and we could buy some amazing local art and crafts the villagers produced by themselves. An amazing experience as well!
From far away we could see the wonderful Virunga Mountains as well. An amazing sight I will never forget.
---
Countries visited:

Visited: Nov. 2015
Reviewed: Mar. 27, 2017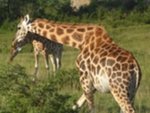 Visited: Nov. 2015
Reviewed: Nov. 05, 2019
Additionally to the other tours I booked a trip to Zhiwa Rhino Sanctuary as well. Again with LionKing Safaris Limited.
I had an amazing day there and will never forget this wonderful wildlife experience.
We saw a big bunch of Rhinos with some females and cubs and a big sleeping bull. Just when the male one was waking up we had to get further away. It is an amazing place I can recommend you to visit. And if you go I can recommend to do it with LionKing Safaris. The guides do have over 25 years experience in guiding and the operator and co-owner Miss Isikot has been working in leading positions in several lodges and in guiding in Bwindi National Park before. They are all amazingly friendly. They can offer all kind of activities like golf-safaris, hiking-tours, bird-watching, chimpanzee and gorilla trekking tours and of course all kind of safaris in Uganda and Rwanda.
---
Countries visited:

Visited: Nov. 2015
Reviewed: Mar. 14, 2017
---
Overall rating
Cleanliness of vehicle
Meet and greet team
Quality of itinerary
Responsiveness of staff