Kifaru African Expeditions
Main focus:
Budget safaris
English, French, Swahili
---
---
About Kifaru African Expeditions
"Kifaru African Expeditions"(KAE) offers the best experience in the African Jungle. ("Kifaru" is a Swahili name for Rhinoceros) A Safari of your lifestyle is our duty. Smell.. Experience.. and Explore.. KAE identifies 3 types of tourist suitable for the local communities to benefit; Eco-travellers (interested in nature), Explorers (interested in culture and meeting local people) and Individual business Travellers (those who add tourism on to their trip).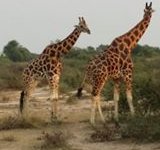 Visited: Jan. 2016
Reviewed: Jun. 15, 2020
We LOVED our first Ugandan experience. David's knowledge of wildlife, culture, history and terrain is extraordinary. He is courteous, helpful, humorous at the right time, and sensitive to what interests and affects you! He helped us to engage with and appreciate as much as possible what life is like for 'a local' - almost made us want to be one! We saw and learned so much on the 3 day Murchison safari!
David detected the presence of a lion, a leopard and the rare shoebill long before any normal human being's instinct could! He also gives back to the community through hard work and generosity of his own charity organisation. Be sure to ask him about it!
---
Safari enthusiast

Australia
Countries visited:

Visited: Jan. 2016
Reviewed: Mar. 25, 2016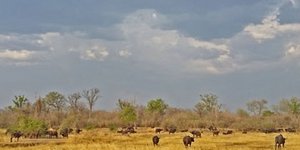 Visited: Mar. 2019
Reviewed: Aug. 16, 2020
If you, or someone you know, ever has the desire to do an African Safari I would highly recommend David Baluku and Kifaru African Expeditions. He is a phenomenal guide, driver and host. David came as a recommendation from a good friend of mine. My brother, his kids, and I couldn't have been happier. Twelve days, every day was as exciting as the last. Lions, giraffes, zebras, elephants, mountain gorillas, chimpanzees, monkeys, hippos. If it was to be seen we saw it.

David's commitment to the quality of safari tourism and the protection and sustainability of the wildlife across Africa is evident in his work. In fact he is in the final stages of opening an in-residence school to train and educate those interested in the field of safari tourism, everything from lodge operations (chefs, front desk, etc) to expedition operations (drivers, guides, etc). Feel free to ask me any questions.
---
Safari enthusiast

United States
Countries visited:

Visited: Mar. 2019
Reviewed: Jun. 05, 2019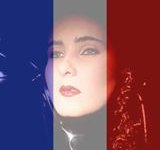 Visited: Jun. 2012
Reviewed: Feb. 07, 2020
Bonjour, I made a 12 days tour with David in Uganda and Rwanda. It was an amazing tour that I recommend. Thanks again for his professionalism, kindness, humor, not enough words to say what a wonderful time we have with him.
Long life to Kifaru African Expeditions
---
Countries visited:


Visited: Jun. 2012
Reviewed: Jun. 20, 2016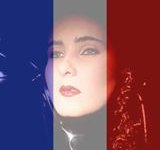 Visited: Jun. 2012
Reviewed: Jun. 05, 2019
Even if this safari took place in 2012, it's still vivid in my mind. So many emotions, a lovely time that was orchestrated by David, our faithful guide for 12 intense and rich days. Thank you again--the gorilla encounter remains one of the most beautiful moments of my life. Best wishes to David and his team.
Sylvie
__________________________________________
même si ce voyage remonte à 2012, il restera gravé à jamais dans ma tête.
Trop d'émotions, un merveilleux moment orchestré par David qui a été notre fidèle guide pendant 12 jours intenses et riches en visite en tout genre.
Merci encore car la rencontre avec les gorilles reste un des plus beaux moments de ma vie.
Longue vie à David et l'agence.
Bien amicalement
Sylvie
---
Countries visited:


Visited: Jun. 2012
Reviewed: Nov. 30, 2015
---
Overall rating
Cleanliness of vehicle
Meet and greet team
Quality of itinerary
Responsiveness of staff