Heritage of African Jungles Tours and Travel
English, French, German, Italian, Spanish, Swahili
---
---
Contact info
About Heritage of African Jungles Tours and Travel
Heritage of African Jungles Tours and Travel Ltd is a Kenyan based company with over 10 years of experience in Safaris and Tours' industry. We started in 2002 with our Main Office in Nairobi. Our company's philosophy is to offer affordable and quality services with added comfort. The Management and the staff, both in office and on safari, take personal interest in every tour from planning state to completion. With many years of experience, together with that of our staff and affiliated Agents, We work to ensure our service delivery is memorable for lifetime. The ability to meet the needs of the most demanding and discerning clientele has firmly established us excellent reputation within the travel industry. We pride ourselves as one of the leaders in the Tours, Travel and Hospitality service provision in giving our customers the best taste of Africa and East African experience.
About our safari vehicles
SAFARI JEEP(4x4) Our 4x4 safari jeep(customized Toyota Landcruiser, safari patrol, and land rover defender) is the most comfortable safari vehicle to use during your safari in Kenya. Other than being a 4*4 which is quite important for challenging road conditions that might be encountered. SAFARI MINI VAN The safari minivan is typically a Nissan Urvan/Toyota Hiace van or similar customized for safari, and the most prominent feature is the pop-up roof designed to allow for maximum game viewing. Has maximum of 7 comfortable seats that allow for extra legroom and game viewing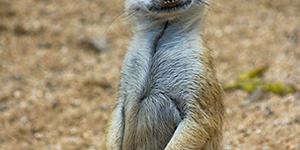 Visited: May. 2023
Reviewed: May. 22, 2023
Submitted in:

My colleague and I booked a 3-day, 2-night safari in the Amboseli National Park after spending a week at a conference in Nairobi. The company was quick on communication and made sure we had all the information needed well ahead of time. Our driver, Francis, picked us up at our hotel and was kind and knowledgable. On the safari he knew where to look for different animals and was patient with all of our photography opportunities. Francis was an absolute joy and helped make for a wonderful experience. I highly recommend this tour company!
---

Kenya
Countries visited:
Visited: May. 2023
Reviewed: May. 22, 2023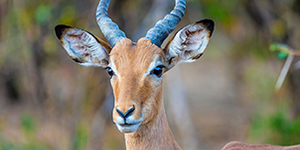 Visited: Feb. 2023
Reviewed: Feb. 23, 2023
Submitted in:

Home after a fantastic safari trip with our guide Francis. Hugely knowledgeable, welcoming and friendly. We really enjoyed the morning and sunset game drives. Everything as so well organised from start to finish and Francis was most accommodating with any further requests. The route was perfectly planned and enabled us to see different parks, animals and accommodations. Our personal favourite was Kibo and Saltlick. We'll treasure this trip and the memories forever. Highly recommend Your African Safari to help you plan the best trip.
Smiddy Family safari - February 2023
---

United Kingdom
Countries visited:
Visited: Feb. 2023
Reviewed: Feb. 22, 2023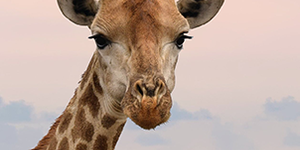 Visited: Feb. 2023
Reviewed: Feb. 21, 2023
Submitted in:

We spent astonishing time on Masai Mara and Amboseli safari, 7 days altogether with Heritage of African Jungles. First of all the people. Naomy who is the brain of the sales, the operations, the customer service and the marketing. I didn't meet Naomy in person but before and during the expedition I could feel her continuous presence and support on any matter related to my trip to Kenya. Thanks to her, we felt safe and taken care of. She is an expert in her role and there is no doubt about that. The drivers, We had opportunity to be guided by Yasin in Masai Mara and Francis in Amboseli. Both of them were professional and experienced safari drivers and guides. I am sure that those guys made sure we experience the best possible on safari (yes, We managed to spot the big 5 and many others). The quality of the accommodation, food etc. was adequate to our budget. In every place We reached to were hosted very well. Concluding briefly our experience, our expectations were far exceeded. I would like to recommend African Jungles office and Naomy if you plan to visit Kenya one day. Dominik
---

Poland
Countries visited:
Visited: Feb. 2023
Reviewed: Feb. 20, 2023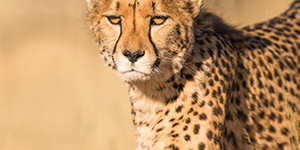 Did not go on this tour
Reviewed: Sep. 09, 2022
Submitted in:

Heritage of African Jungles is a terrible company. Do not have any tour with them and do not advance any money before tour is over. I was going to have a 16 day Kenya and Tanzania safari with this terrible, unethical and financially poor company in July. I sent all the money by wire transfer. I communicated with them through their email address for more than two months. However I could not reach them after I paid all the money. I called them up and they (Naomi Kigen: She has other last names too) says that their computer was hacked and they did not receive any money form me. In the mean time they changed their email address. Naomi said she feels responsible for this fraud caused by the hacking of their computer, but can't compensate me because their company is too small to compensate to me. She says that if they compensate me, they can't do business with other clients anymore due to financial difficulties. How can you have an tour with this kind of company and pay money to them? I lost not only huge money but also dream which my wife and I planned for the last two years. I acknowledged that they are very small company (10-20 employees on their internet is complete lie), and I offered partial payment which they had suggested in the beginning, but they ignore it now. Still I want them to compensate me even though it is partial. Still investigation for this fraud case is going on.
Be careful to do business with this terrible company.
---

United States
Countries visited:
Did not go on this tour
Reviewed: Sep. 09, 2022
---
Overall rating
Cleanliness of vehicle
Meet and greet team
Quality of itinerary
Responsiveness of staff