---
Offers tours in

Tanzania
---
About Earthlife Expeditions
Earthlife Expeditions is one of the highly reputable tour operators in Tanzania. At Earthlife Expeditions, we don't just do what we do to make a living; a unique and life-changing extraordinary journey is something we think about and yearn for every hour of every day. We know our clients feel the same as us. Passionate about exploring our country,they,like us, want to learn about the world,to discover and explore its vast corners in their most pristine, natural and miraculous forms.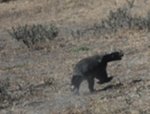 Visited: Jun. 2017
Reviewed: Mar. 07, 2020
So after extensive research (and I mean extensive ... I hate spreadsheets, but I created one to compare all the tour operators I contacted and their offerings), I selected Earthlife Expeditions. It was the single best decision I've made in quite a long time. Deo Japhet is the owner and the main point of contact while discussing your safari needs. We were looking for a private, family (two parents, two kids) safari on the northern circuit. Deo was patient, helpful with suggestions, and open to more dialogue. Unlike some other tour operators I contacted via email, I never felt any pressure to sign a contract or make a deposit. And even after I had booked, I was allowed to add on other activities (a coffee plantation tour), which he deftly scheduled in a suitable timeframe.

During the safari, our driver-guide Paul help to exceed all of our very high expectations on safari. He was super friendly, answered tons of questions (both on animals and just about life in Tanzania), and has that uncanny ability to spot animals I will never have.

The safari started in Arusha, after Paul picked us up at Kilimanjaro International Airport. I would advise you to get your visas ahead of time to save the hassle at the airport immigration office. We stayed the night in Arusha at the African Tulip. Very nice hotel. We left the next day for Tarangire National Park. In consultation with Deo, we selected Tarangire over Lake Manyara, and are so happy with the decision. Tarangire was a wonderful start. Don't skip out on it. We stayed at Tarangire Simba Lodge, which Deo selected and was wonderful. This felt like a luxury safari without the luxury price tag.

The next day we did a cultural tour in Mto Wa Mbu village, hike to Enduro waterfall and explored the elephant caves, and visited a coffee plantation. All arranged by Earthlife, with two expert local guides for each. Paul was waiting for us at the end and we headed to Ngorongoro.

For your crater visit, plan on rising early and getting to the crater floor as early as you can. Your guide will help you plan this out. The earlier the better. In fact, early starts should be de rigueur on safari. You can sleep late when you get home. Our early morning start down to the crater floor helped us beat almost all the other vehicles down the access roads, and as we slowed to our first stop around some zebras, Paul spotted a rarity. A bat-eared fox, usually noctural, was watching us watch the zebras. Then it sprinted off and was gone for the day.

The crater was incredible. Paul was expert at plotting out our day, covering the entirety of the floor. We stalked lions as they stalked buffalo. We forded a rocky stream in our Land Cruiser easily. And speaking of the Land Cruiser, this vehicle has it all. First, Deo promised plenty of water, soft drinks, candy and snacks in the vehicle to be sure the kids were always fueled up. Paul didn't disappoint on that front. The icebox in the back was always accommodating. And ginger snaps, butter cookies or cashews would appear on the shelf in front of us. The four seats were spacious, with lots of storage (a shelf ran across the front with walls ... very handy), and each seat had at least one outlet with international prong access, no adapter needed. Two large beanbags were under the seats for your camera. Don't waste space or weight packing one. And some tour operators limited you to 1L of bottled water per person per day. Earthlife has no limits, which is good when you do long game drives under the Tanzanian sun. Stay hydrated!

Paul knew that in June, the main road between Ngorongoro and Serengeti would be under construction, causing some slowdowns and even more bumps than usual. With our permission, we went off the road (allowed in the Ngorongoro Conservation Area, not in the crater or SNP) and found amazing sights we would've missed otherwise. We found three lionesses and ten cubs munching on a recently killed (that morning) eland carcass. They let us park right next to them as they lounged under a tree. Later, we caught sight of another rarely seen animal: ratel. Three honey badgers were streaking through the tall grass away from us, a mother and two cubs. We sped up to watch them and it felt like they would attack the Land Cruiser (they didn't).

In Serengeti National Park, we stayed at Kubu Kubu Tented Camp in the Seronera area. Again, Deo hit it out of the park. Paul had not yet visited this camp as it was relatively new, and even he was impressed. Staff, food, views, cabins ... all excellent. Without Deo, we'd have missed out on it, as there weren't many (if any) reviews of it online.

We relied on Paul to plan out our time in the Serengeti (three full days). He was masterful at it, with one day going into the Western Corridor for the migration, another searching (and finding!) one of only three packs of African Painted Dogs (aka, African Wild Dogs) relocated from the south of the country. Even other driver-guides were incredulous of our find, pestering me to confirm what Paul had told them at a picnic lunch stop. Our family vacation motto became: In Paul We Trust.

Deo had booked our tickets out of Seronera to Zanzibar and Paul delivered us and handled all the logistics at the airport. It was a sad time since not only was our safari ending, we had to say goodbye to Paul, who had become a great friend.

Bonus Plug for Earthlife Expeditions: We had booked our international plane tickets into JRO and out of Dar es Salaam, going to Zanzibar after the safari. Deo graciously booked our plane tickets from ZNZ to DAR. However, after we got to Zanzibar, reasons cropped up that caused us to want to be in Dar for a night before our international flights. We contacted Deo on a Saturday afternoon, asking a HUGE favor: could he rebook our tickets for a day earlier? Not only that, he had already given us gratis two free aiport transfers, so could we get picked up a day early, also? He called the airline (Coastal Aviation, recommended) and got the manager he knew at home. He secured a promise to get us rebooked in the morning and told us to be ready for the pick up. He said to expect an email by 9:30 am with the new tickets. Well, Africa Time is a serious condition and I wasn't sure if we'd have the tickets then. Call me a Doubting Thomas: the email arrived at 8:48 am.

I don't think I would have gotten that service if I had booked with one of the larger companies. This small company strives to personalize your experience, from the owner on down.

This was supposed to be an item I had always dreamed of doing (African Safari!) and then I could check it off and move on to other things. It went sooo well and simply was far better than anything I had imagined, that we will return to Tanzania. We will book with Earthlife and we will ask for Paul to guide us again.

If you have been searching for a Tanzanian tour operator, stop now and contact Earthlife Expeditions. You. Will. Not. Be. Disappointed.
---
Travel writer

United States
Countries visited:

Visited: Jun. 2017
Reviewed: Jul. 07, 2017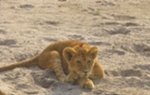 Visited: Jan. 2015
Reviewed: May. 05, 2018
My husband and I, along with a best friend that we have had many trips with, decided to go to Africa again in January of 2015. Having been in S. Africa on safari twice, we didn't know how different, or much better, Tanzania might be.

We had contacted 2 tour companies, that we have used in several international trips, to put an itinerary together with pricing. I happened to be researching other safari tour companies at the same time and came across Deo's company, Earthlife Expeditions, on a website that listed safari operators. Though there were few reviews written, it still interested me enough to shoot them an email. Catherine, Deo's wife, responded immediately and sent an awesome itinerary. We were amazed at the quality of the accommodations (I always look them up on Trip Advisor before I go any further ) and the places planned for safari. We Skyped the office and talked with Deo and Catherine, "in person" right then. We saw that they were real people, with an extensive amount of information on Tanzania. (We were somewhat concerned about this being a scam before we talked with them; it seemed too good to be true!) The Skype call helped make our decision. I would encourage you to Skype them. We wired the deposit to them.

Every day offered us an amazing experience! Deo planned the safaris to include the Great Migration, most of which was in Ndutu area at this time of the year, January. We saw literally millions of wildebeest and zebras! We saw an enormous amount of wildlife here, including one of the best cheetah/impala hunts ever! There we stayed in a mobile tented camp for 2 nights, which was the most rustic of our accommodations, but it was so fun! The food was excellent. From Ndutu, we went into the Serengeti for more safaris. We spoke to some people who were very disappointed because their tour company only took them to the Serengeti and they didn't see a single wildebeest. I am a hippo lover and once I made that claim to Deo, we were given many, many opportunities to hang out near hippo pools and get our fill. Flexibility!
The Ngorongoro Crater is not to be missed.

My husband, Tom, and I have been to South Africa twice, once to the Jo'burg area, where we spent time in Kruger, on safari, and another game park in Swaziland, along with many other stops. Our second trip to SA was the Cape Town area. We had safaris at 2 different lodges on that trip. Tanzania outdoes SA 100 times over! In my experience, there is no comparison.

Deo offered the most complete safaris, with a range of comfortable accommodations, for the best value that we found. Our price included an inner-country flight to Zanzibar and 5 nights there in a gorgeous resort. Of course, that did not include our flights to and from Tanzania, and I think only about 5 meals were not included, mostly lunches in Zanzibar.

Deo knows his stuff! He is honest, trust-worthy, has a perfect command of English, and a great sense of humor. He was a safari guide for something like 15 years before opening his company. He owns 10 Toyota Land Cruisers, ours was perfect for the 10 game drives we were on. The roof opens up for stand-up viewing, and provides much-needed shade. Bottled water is always available in the truck.

We had a lot of flexibility within the itinerary. We love culture and meeting local people, etc. Deo became aware of this from our first few days of asking him to pull over and take pictures of local tribes. He then arranged for us to spend a day with the Hadzabe Tribe ( look them up! ) and actually go on a hunt with them in the bush, on foot. It was one of the neatest things we have ever done. This was not in our itinerary, but Deo made it work.

From our experience, you can't go wrong using them. We felt very lucky to have found them online, since there are many, many to choose from. The entire trip was well-planned and most enjoyable. They are the perfect company to work with if you want a private tour, without going on safari with 20 other people.I would not hesitate to use Earthlife Expeditions for your trip to Tanzania.
---
Safari enthusiast

United States
Countries visited:

Visited: Jan. 2015
Reviewed: Jun. 11, 2015
Visited: Feb. 2014
Reviewed: Feb. 26, 2017
Deo and his team do a great job. They have extremely knowledgeable guides and will cater to every last detail you request. My wife and I went on a private expedition with them and it still ranks as our favorite trip to date. (Traveled to over 30 countries so this is actually saying a lot) The trucks and accommodations with any tour company are the same. The main difference you have between companies is the quality of the guides and the up-charging for their services. Earthlife is very reasonable for their level of services and the quality of guides is second to none. I would highly recommended using them. They can cater your trip to whatever level you want (tented camps vs. traditional hotels etc)
---
Safari enthusiast

United States
Countries visited:

Visited: Feb. 2014
Reviewed: Jun. 15, 2015
---
Overall rating
Cleanliness of vehicle
Meet and greet team
Quality of itinerary
Responsiveness of staff