***This company may have ceased operation and/or its website is not functional. Quote requests are disabled for this tour operator.***
Dens Safari Tour and Transfers
Main focus:
Budget safaris
---
Offers tours in

Zambia
---
About Dens Safari Tour and Transfers
Dens Safari Tour and Transfers offers a wide range of outdoor and wildlife adventures at your budget in the world famous Luangwa, Lower Zambezi, Kafue and North Luangwa National Parks as well as several other less traveled parks throughout Zambia not forgetting the might Victoria Falls. Road Transfers is our core Business as we cover every part of the country including neighboring Countries where you will need our services. Dens Safari Tour and Transfers was created with the vision of sharing the wonders of the Zambia Adventure with those who are eager to explore some of the world's most magnificent areas…areas that combine pristine, natural beauty, incredible wildlife, cultural diversity and remote, unspoiled and untamed wilderness at your budget. We provide scheduled and group tours, non scheduled tours, Road Transfers as well as customized itineraries to meet your specific interests. To ensure personalized service and our client's optimal vacation experience our scheduled departures are limited to a maximum of 16 people per Vehicle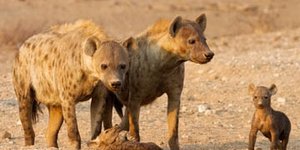 Visited: Oct. 2016
Reviewed: Sep. 24, 2020
With Denver and his Zambian team at Dens Safaris, it was being transported into the NatGeo/Animal Planet channel in real time. From luxe to tough!!

Maximised the experience with all-surface/road transport starting from Lusaka to Livingstone/Victoria Falls with a private 4x4 Mitsubishi Pajero and the super interactive and well informed (on all subjects from history to politics to economics and , needless to say, wildlife/sightseeing). Then, Lower Zambezi..speedboat sunset, next day 20 km canoeing on the river with hippos, crocs, elephants and birds abound including camping overnight on a mid-stream island and seeing a lion pride on the Zim side. Then, driving to Kafue with Denver himself, via Lusaka, PLUS a private chef, Capotwe (who, undoubtedly is deserving of a Michelin point - I know). Then, drama..Busanga Plains - the secret #1 - after a stay at Mayukuyuku (terrific - elephants in the camp + lions all night and excellent night drives from Patrick, co-host of the property). Base camp at Kafwala Rapids for Busanga is another gem. Last - Luangwa (I am not even going into Malawi) - Nsefu and North Luangwa - If it wasn't for Denver, Levy and the Dens Safari team, it would just have been a 'standard circuit'.
Thanks to Dens Safaris, super exclusive and hidden secrets!
---
Safari enthusiast

India
Countries visited:



Visited: Oct. 2016
Reviewed: Nov. 05, 2016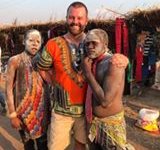 Visited: Sep. 2017
Reviewed: Jan. 05, 2020
This is an honest and complete overview of my encounters during my trip with Dens Safaris in Zambia from Sept. 1-16, 2017, which I hope will provide a meaningful insight into the practices of this company for future clients.

My itinerary was arranged and paid for back in December 2016. Initial e-mail conversations with Denver Mbewe, the owner of the company, went smooth but further questions a couple weeks before my flight to Zambia went largely unanswered. These were critical questions related to the visa requirements, malaria pills etc. I sent a few e-mails and even a message on their Facebook, which was read but never answered. The only reply I received was that I was going to be picked up at the airport and someone would be waiting with a sign with my name on it.

My personal driver and guide in South Luangwa was an unexperienced young guy aged 24 (the youngest guide in the whole national park) who was clearly not used to dealing with customers. On the second day, I was told by him to repay my park fees for my entire stay at South Luangwa, totalling $250, which I already paid in advance 10 months ago as part of my all-inclusive package. I did not receive a satisfying answer on the phone by the office manager as to why this happened, but decided to go ahead and pay in order not to waste too much time.

I was driven around the park in an old safari vehicle which had issues with the engine radiator, which repeatedly overheated. Over the course of 4 days we used up to 3 different cars, all of mediocre at best quality. To make matters worse, he did not even have a radio with him on any of the days he guided me and also forgot to pack water and a cooler box during many days.

On the day of transfer from the Mfuwe to Nsefu sector of the park, he informed me that he was going to pick up a friend of his. I was not provided with any explanation who this person was and why he was joining me on my private safari. I assumed he just wanted to catch a ride from Mfuwe to Nsefu and we were going to drop him off once we arrived in Nsefu. Upon arrival in another bush camp, it became apparent that my guide was not at all familiar with the Nsefu sector, which is why he took this guy with us, although also he had to admit he was only partly familiar with that part of the park. During one of the game drives, he thought it to be a good idea to throw some large branches at a baby crocodile (twice) so it would move and I could get a better picture of the animal. I immediately told him that this was unacceptable.

Citing obvious safety hazards, the owner of the bush camp rightfully decided to send my guide back home. She also shared with me some stories about other Dens Safaris customers she had received in the past months who were anything but happy. She herself was only briefed about my arrival a couple days before, and thought I was self-driving to the park. She then kindly proposed me to use one of their guides who was a qualified professional South Luangwa guide. The difference in the quality of guiding was stark: the number of sightings went up and I felt much safer given his possession of a radio and plentiful water and food supplies. Because of the last minute change in plans, I had to join another photographer during most of my game drives in Nsefu, and I also had to give up on all day game drives as the other guests paid for morning and evening game drives. Therefore, I did not get what I paid for, which was strictly a private trip consisting entirely of full day game drives.

After my stay in South Luangwa, I flew to Lusaka for a transfer to the Lower Zambezi national park. After waiting for half an hour, Denver and his office manager picked me up and drove me towards Kiambi lodge. I repeated the issues and concerns I had been facing throughout my trip, which I also e-mailed to him a couple days before. Denver acknowledged that mistakes were made but did not come up with a proposal for compensation and left me at Kiambi without communicating how he would work this out in time before my departure back home.

In Lower Zambezi I stayed at the Munyemeshi River Lodge, a self-catering lodge were I seem to have been the only guest. The lodge was under renovation and there was hardly any staff around let alone any convenient amenities: no bar, no restaurant. My first room did not have warm water in the shower, and in fact there was hardly any water coming out of the shower head. I then had to go to another room where the shower was leaking. I stayed here during the second day with two other disgruntled Dens Safaris guests, who did the full two-day canoe tour. I dropped out after half an hour during the first day as I did not feel comfortable nor safe in the water which was infested with hippos and crocodiles. The couple mentioned to me that they had to find another guide the day after given that the first one was to drunk to wake up in the morning, which confirmed my belief once again that my safety had indeed been at risk.

During the first day game drive I was driven around by a guy who was clearly not a professional guide. His command of English was poor, he hardly spotted anything and was unable to answer my questions about the wildlife. What was worse is that he stepped on the gas and increased the speed of the safari vehicle when there were elephants blocking the road. The elephants were clearly in distress and some of them initiated mock charges at us. This happened at least three or four times and I told the driver this was unacceptable and unprofessional but he didn't care to listen. When animals associate humans with danger, this will lead to fatalities and the end of the tourism industry in Zambia.

I decided that I could not tolerate any further risk and stayed at the lodge during my last day, although another full day game drive was on the itinerary. By then I was sick and tired of the unprofessional and dangerous treatment I had received and thus had to end my trip disillusioned and disheartened.

In summary, Dens Safaris makes you pay premium prices for subpar guidance using the cheapest people they can find, which has severe implications for your wellbeing and general safety. Therefore, DO NOT book with this company and spread this message as much as possible to prevent future malpractices.

Sammy Six
---
Safari enthusiast

Singapore
Countries visited:

Visited: Sep. 2017
Reviewed: Oct. 26, 2017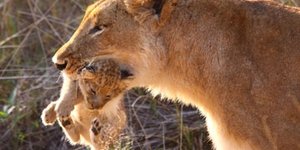 Visited: May. 2017
Reviewed: Feb. 03, 2019
Planning a Zambian safari was an experience in itself; but Denver at Dens Safari was ever quick to reply to all of my queries. He was right on time at 6:00 AM to pick us up in Lusaka for a 4-day adventure in the South Luangwa National Park. Since the drive took all day, Denver stayed at our lodge for our entire trip. He even went out with us on the first of our four safari drives. This adventure more than met our expectations. On our first drive we witnessed an impala being chased by a lion. When the impala fled into the river we thought it had escaped harm. Not 3 seconds later the unfortunate impala was killed by a croc! Everything happened so fast there were no pics of the action. On subsequent drives we saw every animal on our "wish" list and more. The last night we were taken to the place where lions had taken down a giraffe. Up close, we witnessed the pride feasting on this enormous animal.

The lodge used by Dens Safari took good care of us; and watched over us during the night when hippos and elephants come into the camp to feed. After this adventure, Denver took us back to Lusaka to spend the night. Early the next morning he picked us up to take us to Livingstone / Victoria Falls. Again, the lodge was very nice, and Denver went out of his way to make sure we saw all the amazing views of the falls.

I cannot overstate the great service Denver provided. He is a quiet and humble man; but willingly shared knowledge about his beautiful country. The reliability alone was worth so much, yet the cost to me was quite reasonable. My highest recommendation goes out to Dens Safari...
---
Safari enthusiast

United States
Countries visited:

Visited: May. 2017
Reviewed: Jun. 27, 2017