Main focus:
Budget safaris
English, Swahili
---
---
About Dancing Simba Safaris
We love to talk about Africa, but we never forget that it's all about you and what you want from your holiday. That's why we ask more questions of our clients than most companies. Our approach is not about displaying our knowledge – that's a given – but instead we focus on getting to know what makes you tick and what you want from your safari. You bring your ideas, thoughts and dreams. We add our expertise, a healthy dash of enthusiasm, some insightful questioning and a twist of inspiration.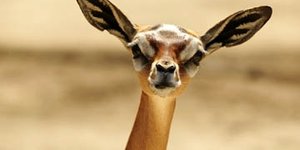 Visited: Oct. 2019
Reviewed: Nov. 03, 2020
Me and my girlfriend Veronika got very positive recommendation from our friends, who joined David on safari earlier this year. We got in touch via WhatsApp and after several messages we agreed on private 6 day tour to Arusha NP, Tarangire NP, Ngorongoro and Serengeti NP.

As a passionate wildlife photographer, I was looking for more tailored tour. When planning our safari, David asked what kind of animals we were interested in and recommended which national parks we should visit. This tour was also door to door based, since we wanted to enjoy safari to 100% with no hassle. We also chose the option of sleeping in tents due to our limited budget. We can not be more happy about this decision. Hear all the sounds of Africa is big part of whole experience. Veronika was a bit sceptical about safety at the beginning, but at the end all worries were far from our experience. So "no matata rafiki" :)

We would like to say huge thank you to our guide David. His knowledge of animals is superb and he did all his best to find all animals I was hoping for. Also big shout out to our "stomach engineer" (chef) for such a delicious meals he prepared for us.

If you think this review is unrealistically too positive, believe me we can not speak better about our experience and we are looking forward to join David for another safari again in future.
---
Safari enthusiast

Tanzania
Countries visited:

Visited: Oct. 2019
Reviewed: Dec. 20, 2019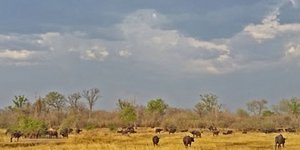 Visited: Oct. 2019
Reviewed: Sep. 01, 2020
We met David while visiting Manyara and enquired him on taking us to Ngorongoro Crater for a day visit. He was extremely helpful and welcoming and the next day he sent a car to pick us up. All was well organized and the guide was also very nice. If ever we need to use a safari company, Dancing Simba it will be. Thank you David for your kindness and help even after our visit was over.
---
Safari enthusiast

Tanzania
Countries visited:

Visited: Oct. 2019
Reviewed: Dec. 22, 2019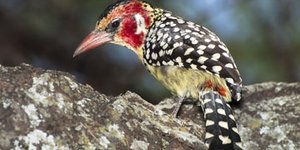 Visited: Oct. 2019
Reviewed: Jul. 29, 2020
My friends and I had an awesome trip with Dancing Simba Safaris a few days back. We have been to safari many times with different operators but none can compare with the experience we had with Dancing Simba .

This company is well organized and coordinated. Everything was exceptionally arranged from the start to end. Mary was fabulous. The itinerary was meticulously focused on exactly what we wanted to see. For the first time we witnessed wildebeests crossing the Mara River from Serengeti to Maasai Mara, an experience we will never forget in our entire life. And, after the wild life safari. we had 5 days Kilimanjaro trekking our safari in the mount was amazing we had helpful guide who take care of us and make sure all we get on the summit thanks mike you made it

Our guide, David was awesome and extremely knowledgeable. Our experience with Dancing Simba exceeded our expectations. I highly recommend this company
---
Safari enthusiast

Tanzania
Countries visited:

Visited: Oct. 2019
Reviewed: Dec. 23, 2019
---
Overall rating
Cleanliness of vehicle
Meet and greet team
Quality of itinerary
Responsiveness of staff