About Avens Travel World Ltd
We are a one stop center for all your travel needs. We arrange in-bound Safaris to the East African region; your safari will be tailored to suit your personal needs, our destination safari experts will add an extra touch of professionalism for an epic experience. The team at Avens is professionally mentored and always at par with the dynamics of the industry at a global level, it is a diverse team from different backgrounds and with qualifications from National and International level like IATA
About our safari vehicles
Our safari vehicles are always in good shape, they are regularly checked and before any safari. We use 4x4 Safari Land cruisers and Safari vans, which are configured with pop-up roofs to facilitate wildlife viewing while visitors are on their tour. They are driven by professional safari guides.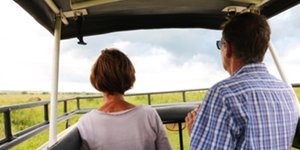 Did not go on this tour
Reviewed: Oct. 14, 2020
My husband and I were in Uganda for our vacation on a safari to the northwest of the country to Murchison Falls wildlife park and Ziwa Rhino sanctuary courtesy of the Avens Travel World. It was just a 4 day wildlife tour but was a remarkable experience in Uganda's wilderness. Seeing the great wildlife in the large plains of savannas is a great moment but what we enjoyed most with my husband was the stunning view of the falls on a two hours cruise along the river Nile.

We executed our tour pretty well and Edison our guide was knowledgeable and so helpful. Thanks the team hope to see more of Uganda on my next vacation and looking forward to my next trip with you.
---

Uganda
Countries visited:

Visited: Jun. 2019
Reviewed: Nov. 25, 2019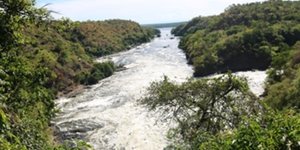 Did not go on this tour
Reviewed: Jul. 17, 2020
It was an epic wildlife encounter and experience we had in Murchison Falls National Park courtesy of Avens Travel World. We had variety of interesting moments on this safari. I can't forget the moment hyenas were trying to hunt waterbucks at dawn, and visiting the top of the exploding water falls wist a misty spray creating a sign of a rainbow were moments the family members will long remember.

Great 3 day family tour to Murchison, thanks Avens and Vickie for arranging our program, Uganda is indeed the "Pearl of Africa" looking forward to another safari, hopefully watching the Gorillas!

What an experience it was.
---

Uganda
Countries visited:


Visited: Apr. 2019
Reviewed: Apr. 23, 2019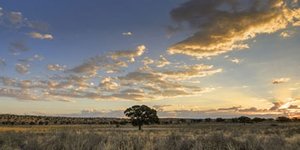 Did not go on this tour
Reviewed: Jun. 30, 2020
It was an awesome vacation back to Uganda courtesy of Avens Travel World. It is a land of exquisite African holiday encounters and extraordinary people, the journey from the city through the beautiful country-sides is an experience of its own, where you get to see rolling hills with evergreen vegetation, local markets along the way with variety of tropical fruits, woow!!!! I guess you wouldn't want to miss-out the fruits, so tasty...
What I can't definitely forget apart from the wildlife in Queen Elizabeth National Park is the food - a wide selection, it is something you would, if possible, wish to carry with you. Uganda is truly Africa's Pearl. Kudos Avens, looking forward to my next vacation to explore the powerful Murchison Falls.
---

United Arab Emirates
Countries visited:

Visited: Dec. 2018
Reviewed: Dec. 14, 2019
---
Overall rating
Cleanliness of vehicle
Meet and greet team
Quality of itinerary
Responsiveness of staff