English, French, German, Italian, Spanish, Swahili
---
---
Contact info
About Animal World Safaris
Animal World Safaris is a company incorporated in Kenya. We specialize in safaris, tours and travel in the Kenya, Tanzania and Uganda. The Company is managed by well experienced safari staff who will plan your safaris professionally to ensure you have a memorable safari experience! We have been in the industry for the last 8 years. Animal World Safaris expertly handles safaris to all tourist destinations in Kenya, Tanzania, Uganda and Rwanda for residents and non-residents.
About our safari vehicles
We pride ourselves of an indomitable fleet of clean and well maintained vehicles ranging from saloon cars, 4x4 wheel drive vehicles and mini buses controlled and monitored from one central place in our office. We have been in this industry for the last ten 8 years. We pride of a fleet of vehicles comprising the following - 25 seater shuttle bus-2 -Safari Land Cruisers -4 -Minibuses -5 -Saloon Cars-8 -Toyota Prados-6 Our drivers guides are KPSGA (Kenya Professional Safari Guides Association) certified, well-groomed and courteous with excellent customer service/care awareness, etiquette and have a detailed knowledge of East African region. Our vehicles are comprehensively insured for passengers (PSV), mechanical serviceable, clean and fitted with GPRS for enhanced efficiency of our day to day operations. The comfort and general satisfaction of our clients is our sole endeavor. Animal World Safaris is Committed to sustain high standard levels of travel services.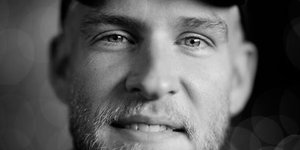 Did not go on this tour
Reviewed: Sep. 21, 2020
My partner and I have traveled with Animal World Safaris several times now in both Kenya and Tanzania. Their guides are very professional and knowledgable; most importantly, they are fun to be around and create a truly unique experience. Animal World Safaris guides always know where the wildlife is going to be and they tailor your game drives to fit your needs. After many great experiences with Animal World Safaris, I'd never choose another company!
---

United States
Countries visited:


Visited: Nov. 2017
Reviewed: Nov. 19, 2019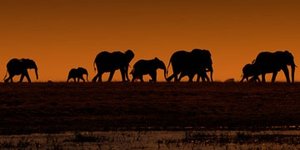 Did not go on this tour
Reviewed: Sep. 19, 2020
I have loved working with Animal World Safaris! From the moment I stepped off the plane, they took care of my every need and gave me the adventure of a lifetime!
---

United States
Countries visited:


Visited: Oct. 2019
Reviewed: Nov. 11, 2019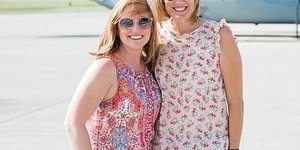 Did not go on this tour
Reviewed: Mar. 27, 2020
I participated in a 10-day Safari in Tanzania in a photography workshop. I couldn't have been more blown away by the whole experience. This was my first time in Africa altogether, and I was so impressed.

We visited the Serengeti, Tarangire, Ngorongoro Crater & Lake Manyara. Each and every park offered a very uniquely amazing and majestic beauty. We were lucky enough to witness an abundance of wildlife, up close and personal. I understand that seeing wildlife isn't guaranteed, however, we were so lucky to have seen many lions, cheetahs, leopards, elephants, hippos, giraffes, etc. Our guide was very knowledgeable and he made it possible for us to see everything we did.

My first time in Africa proved to be incredible in every way. But I do feel it's important to properly credit our driver/tour guide. His name is "Gift". He was the most professional, knowledgeable and kind guide. He went above and beyond in so many ways and made sure that we were always safe, on-time and well cared for. I couldn't have been more impressed with our guide. Each and every morning (even when we returned late the night before) our jeep was spotless!

In short- the whole experience was incredible. The food (our daily lunch boxes provided by the hotels) was delicious!! They gave us so much food that we often couldn't finish it all. The meals at the hotels were incredible and the customer service was second to none. I will be returning.
---

United States
Countries visited:

Visited: Oct. 2019
Reviewed: Nov. 13, 2019
---
Overall rating
Cleanliness of vehicle
Meet and greet team
Quality of itinerary
Responsiveness of staff