Main focus:
Budget safaris
---
---
About Amazing Memories Safaris
Amazing Memories Safaris was born of a commitment to offering travelers fresh and affordable experiences of the Africa we know and love and making trip planning a breeze with quick response and great service. We You will get tailor-made packages that will suit your interest and budget. Whether you are looking for honeymoon safari, beach holiday, Wildlife Safari, camping safari, conferencing, or on a business trip, Amazing Memories Safaris is your best partner.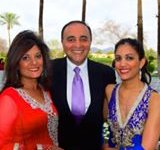 Visited: Jul. 2016
Reviewed: Dec. 06, 2018
I started interviewing tour operators in January and chose Amazing Memory Safaris based on their level of communication, pricing, as well as feedback from past clients. I started planning the trip with Anne in February. Amazing Memory Safaris has a number of package tours but I chose to customize the trip based on our criteria. Throughout the entire process Anne was extremely responsive, flexible, friendly & communicative despite the time zone difference.

We ended up with a 7-night flying safari covering multiple parks in Kenya & Tanzania flying between the parks as opposed to driving. With Anne I worked out a balanced diverse itinerary that included lodges of different sizes, a luxury tented option in the Masai Mara conservancy, as well as large and small national parks.

The lodging options as well as drivers/guides suggested by Anne turned out to be excellent. Our Kenya-based driver stayed with us for 4 nights throughout the Kenya portion. As a guide he was very reliable, knowledgeable & friendly. The Tanzania driver was provided by our lodge. That guide was super excellent because he knew the land well and could go off road since private conservancies don't need to follow public park rules.

I could go on about the great experience we had but the critical thing is this. We had to pay up front for the entire safari so you need to have some trust even after doing a lot of due diligence. Anne and the Amazing Safaris team made us feel secure, planned a great trip, took care of attention to detail before AND during the trip, had great follow through and all at a relatively good price.

I would highly recommend Amazing Memory Safaris to plan your African safari! I would recommend them over non Africa based operators because they provide personal service in Nairobi and can assist with travel logistics locally while in Africa.
---
{{ review.user.profile.user_type_display }}

United States
Countries visited:


Visited: Jul. 2016
Reviewed: Aug. 19, 2016