Main focus:
Mid-range safaris
Languages:
English, French, German, Italian
---
---
About Agama Tours and Safaris
Agama Tours and Safaris Company Ltd is a registered and licenced tour operator company in Tanzania registered with Ministry of Tourism and Natural resource, recognized by Tanzanian Tourist Board (TTB) and also a member of Tanzania Association of Tour Operators (TATO), Africa Travel Association (ATA). We offer a complete range of services, all the way from wildlife safaris in Tanzania's national parks and game reserves, to cultural tourism and beach holidays, to complete tailor made Safaris Agama Tours and Safaris offer the highest class service in Budgeting and Luxury safaris all over the country. Locations include: the Serengeti, Manyara, Tarangire, Ngorongoro, Ruaha, Mikumi and Arusha National parks, as well as all Parks within of Kenya and Uganda. We also specialize in mountain climbing and trekking services to the highest peaks of Mt. Kilimanjaro, Mt. Meru, Mt. Kenya and Mt. Oldonyo Lengai. Cultural tours over all attractive cultural area in Tanzania including maasai tours, we also provide services on missionary travel, car rent, airport transfer, bike safari, horse and camel riding tours, canoe and balloon safari.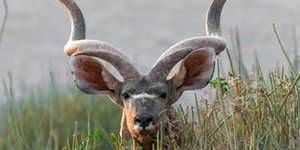 Visited: Apr. 2015
Reviewed: Dec. 05, 2016
Me and 11 of my colleages went to Africa to climb the great Mt. Kilimanjaro. We were 5 men and 7 women from ages 24-33. All of us did some training a few months before departure which is the only way to go in my opinion if you're planning to do this. It was a great journey for all of us, a big challenge of course. Thanks to our tour company AGAMA every single one of us reached the top. We went route Marangu which was a 7 day journey for us.

We will never thank our tour guides enough. They just made sure 1,2 and 3 we were safe and comfortable. They, obviously, are experienced and knew how to do this, what equipment needed and what not. Even though we had an OUTSTANDING chef with us (Mudi), only delicious food from him which I highly recommend getting from Agama if you're going this journey, I advise to take a lot of snacks and energy bars, you can never have enough of that!

All in all experience of a lifetime! With the right equipment, enough snacks, a chef like Mudi and the great guides we had it was an unforgettable trip. Highly recommend anyone who is considering going the highest mountain in Africa to choose Agama!

---
{{ review.user.profile.user_type_display }}

Tanzania
Countries visited:

Visited: Apr. 2015
Reviewed: Apr. 27, 2015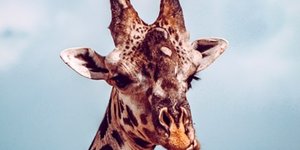 Visited: Feb. 2015
Reviewed: Nov. 25, 2016
My buddy and I went on a trip with our driver Ali, down to earth, relaxed guy. We contacted Kabalo, helped us a lot. We had some changes to our safari a few days before the trip but it was no problem for him, arranged everything perfectly. The food was good, nice car, reccomended. Thanks a lot
---
{{ review.user.profile.user_type_display }}

Tanzania
Countries visited:

Visited: Feb. 2015
Reviewed: Apr. 02, 2015
---
Overall rating
Cleanliness of vehicle
Meet and greet team
Quality of itinerary
Responsiveness of staff