Languages:
English, German, Dutch
---
---
About African Safari Experts
Welcome! African Safari Experts is a small team of dedicated African bush specialists who strive to exemplify the true spirit of a safari while delivering excellent service. Our tours are designed to give clients time to enjoy the bush in a relaxed manner with a level of service one could only find in a hotel. We seek out the remote, desolate bush to immerse ourselves in the wilderness. More than anywhere else in the world, a successful holiday in Africa needs local knowledge and experience. African Safari Experts is Africa - we know her intimately and she runs deep in our blood! We take pride in an intimate knowledge and understanding of the places we go & people we support. We use this knowledge and understanding to conduct successful tours into the lesser known and visited parks. From a cost perspective we are able to offer a total package price that is lower than booking direct. We have managed to do this by establishing excellent relationships with everyone involved and we are able to pass the discounts we receive on to our clients. We pride ourselves in meeting the exacting desires of our clients and deliver holidays that leave them breathless. We offer personalised service delivery from beginning to end and and ensure our promises are not just kept but we exceed them every single time! Through our combined knowledge of Africa our advice will ensure that everything you need is present from beginning to end - no request or desire is too small. We listen attentively, follow up with our clients and make sure your holiday is optimised for your time and budget. Every guest has a member of staff for support, to serve drinks, make your tent, get your chair set up, serve you dinner, heat your shower water and tuck you into bed each night with the promise of hot coffee in the morning delivered to your tent. From start to finish of your safari adventure with us we will look after you and surprise you with our service!
"Africa magic: a bush experience"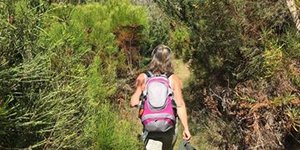 Visited: Jun. 2019
Reviewed: Nov. 24, 2020
This was one of the most unexpected holidays I have ever experienced. I did not expect such amazing staff with very good knowledge of their surroundings and the animals. The food was delicious and unexpectedly good. We were privileged to see a wide variety of animals including 4 of the big 5. We camped with nothing between us and the wild African bush and its animals and felt part of nature on a raw and intimate level. Book with African Safari Experts if you want the best safari experience, speak to Pierre.
---
Safari enthusiast

South Africa
Countries visited:



Visited: Jun. 2019
Reviewed: Dec. 16, 2019
---
Overall rating
Cleanliness of vehicle
Meet and greet team
Quality of itinerary
Responsiveness of staff
Park reviews written by None