Main focus:
Mid-range safaris
Headquarters:
United States
English
---
Offers tours in

Tanzania
---
About Africa Dream Safaris
Driven by passion, African Dream Safaris has grown. We now engage about 100 individuals, most local Tanzanians, including over twenty of the finest tour guides in all of East Africa. We are fully accredited in both the U.S. and Tanzania with memberships in the Tanzania Association of Tour Operators, Tanzania Tourist Board and are proud to hold an extremely high 'A+' company rating with the Better Business Bureau's Reliability Program. We hold a Class 'A' tourism license to conduct safaris in Tanzania.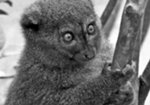 Visited: Dec. 2007
Reviewed: Aug. 23, 2016
I took my first safari to Africa with Africa Dream Safaris. We had shortlisted a few companies, but we were impressed with the quality and quantity of information they had on hand. I worked with Dawn and she was very knowledgeable and helpful and was quick to answer questions. They were not the lowest-cost option, either, but on a safari, you want to go with the outfitter you feel the most comfortable with.

We landed on New Year's Eve and stayed at Arumeru in Arusha. The next day we flew into the Serengeti and I could see giraffes from the Cessna! I was elated. Our guide was waiting for us when we landed and that's when my life changed. Within a five minute drive we were passing a hippo pool and I saw a baby hippo do a spiral role. Magic! Our first two nights were private camping and ADS were amazing! They had thought of everything. It was just us and we had our own team! We had homemade meals from the Tanzanian chef and our own tent, complete with gravity fed, solar shower and porta potty. Before dawn, I was awoken by a French Press of freshly-ground hot coffee. We'd then do game drives every morning. My other half lived for this stuff. He would skip the coffee for extra shuteye and sleep in his clothes so we could be out there at the crack of dawn. We'd come back for lunch and by 3pm I was in the jeep before our driver.

We loved our guide and all of the lodges. When we were at Ndutu Lodge, the president of Tanzania came in and had lunch! I didn't even know who he was, but I could tell he was someone important. I loved Ndutu Lodge and its food. We ended at the Plantation Lodge, where I had the best mangoes and coffee...EVER.

We then flew to southern Tanzania where we spent a week in Selous Game Reserve. It was much more humid and isolated here. You have to get Molly (Andrew Molinaro) as your walking guide. He is a fountain of knowledge that never stops flowing. Have him tell you some hippo stories and grab a drink with him after the walk. Selous was very different from the Serengeti and it was wonderful to see them both.

Asante sana Africa Dream Safaris!
---
Safari enthusiast

United Kingdom
Countries visited:








Visited: Dec. 2007
Reviewed: Jul. 12, 2013