Main focus:
Budget safaris
Languages:
English, French, German, Italian, Japanese, Spanish
---
---
About Adventure Makers
We are a team of dedicated individuals, who strive to share the beauty of Africa with everyone who crosses our path. We have been in the industry for over a decade and have recently become a partnership, which has enabled us to go beyond our reach. Our mission is to provide quality service, excellent safaris and a culture that cultivates a love for the African bush and its inhabitants. We strive to protect and preserve our land and its wildlife, so that we can share it with future generations.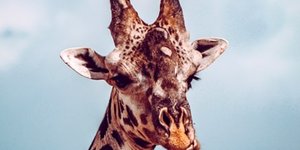 Visited: Feb. 2016
Reviewed: Apr. 29, 2020
We spent ten days with Adventure Makers touring Tarangire, the Serengeti and Ngorongoro as a party of ten..

This is what we appreciated about their service:

- the itinerary they chose was excellent. We covered a lot of ground but it never felt too much and the camps we stayed at were great

- the logistics worked smoothly and exactly to plan. We didn't experience any delays or problems

- they're very friendly and knowledgable. Great fun to spend so much time in the car with and they really know their stuff in terms of knowing where the animals will be and loads of facts about them. We saw everything - including families of cheetah

- it was very good value

I'm definitely using Stephen and the team again.
---
Safari enthusiast

United Kingdom
Countries visited:

Visited: Feb. 2016
Reviewed: Mar. 28, 2017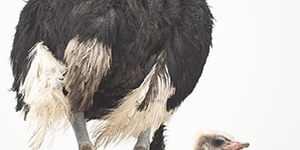 Visited: Mar. 2021
Reviewed: Apr. 12, 2021
Submitted in:

My wife and I booked with Stephen the climb in Kilimanjaro and the safari .
The climb is something absolutely fantastic: we did the Machame way, which is the most difficult but the most beautiful. The guides and the porters were fantastic companions, always ready to help, joke, laugh and encourage us. They always left after us but when we got to the next camp everything was ready, really SUPER!!!
A special thanks to our chef SALIM who really did miracles to meet our particular way of eating. We reached the top exhausted but happy.
For the Safari we were joined by one couple and another guest who were booked with other companies. We understood that in this pandemic crazy world tourists are fewer and fewer, and they also need to make a living of their job. Some little logistic problems but all of them overcome with crazy laughs and strong emotions. Our guide Jovani was the best ever to spot animals!! We saw all big fives and cheetahs from far away ( how Jovani spotted them is a mystery).
We were allowed to stay as long as we wanted to take pics and enjoy the view of this fantastic animals.
Strongly suggested.
---

Italy
Countries visited:
Visited: Mar. 2021
Reviewed: Apr. 10, 2021