Afrikaans, English, Spanish, Swahili
---
---
Contact info
About Absolute Holiday Safaris
Absolute Holiday Safaris, we are a destinations Kenya safari duly registered Tour operator in Kenya with proven experience. We specialize in Kenya budget Safaris, Kenya safari holiday, Kenya safari deals, Luxury tented camp safaris, Kenya lodge safaris, Luxury lodge safaris, Adventure mountain climbing in Kenya, and Tanzania popular destinations. We have scheduled and tailor-made itineraries to suit clientele requirements. Absolute Holiday Safaris Kenya and Tanzania safaris cover the best Africa safari destinations for the best of Kenya and Tanzania parks plus Mount Kilimanjaro climbing safari. The popular and most booked Kenya and Tanzania safaris are the group joining safari that crosses Kenya and Tanzania Namanga border. Kenya and Tanzania safaris for the circuit package safari and customized safari are moderately booked and result in great African safari tour memories.
About our safari vehicles
TRANSFERS All clients after a confirmed booking and pick up point in Nairobi or Arusha there are small cars, clean and comfortable assigned to Meet and Great Time for transfers upon arrival and after the safari. Each Booking has two complimentary transfers to welcome the guest and say bye-bye. KENYA SAFARIS Depending on the type of booking transport is provide: Kenya group joining safaris are on customized safari van, Private Safaris Tourists can request for a Safari Van or 4X4 Toyota Land Cruiser. TANZANIA SAFARIS Due to Roads network, All safaris are on 4X4 Toyota Land Cruiser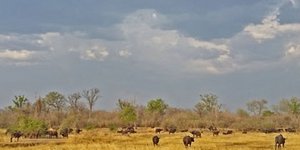 Visited: Sep. 2015
Reviewed: Oct. 09, 2018
We just finished a 12-day safari covering most of the national game reserves in Kenya. The package is put together with the help of David, one of their office workers, and carried out by Patric, a great driver and Guide.

Their service is superb. We really enjoyed the 12 days.
By the way, their price is very reasonable.
---

China
Countries visited:

Visited: Sep. 2015
Reviewed: Oct. 09, 2015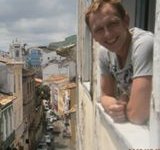 Visited: May. 2015
Reviewed: Nov. 08, 2020
I would definitely recommend booking your Kenya safari experience with Absolute Holiday Safaris. David and our driver/guide, Patrick, made my safari experience pleasant & enjoyable. When I first contacted David by email, he responded very quickly in a professional and attentive manner. Some dozen email messages later (mainly due to my indecisiveness which safaris and accommodation options to choose), we managed to decide on the itinerary that met my needs and budget.
I must say I never felt that my emails bothered David and he was happy to answer all my concerns. The real test for the reliability of Absolute Holiday Safaris came after I missed my flight to Nairobi in Doha and had to take another flight next day which required making drastic changes to my itinerary. David was there for me all the way communicating with me by email or phone. I was picked up from the airport and driven at least to the countryside where I met up with the rest of the group. This wasn't on my original itinerary as I was supposed to be picked up from my hotel in Nairobi. Because of my missed connection in Doha, David had to sent an additional car to drive me some 100 miles to catch up with the tour bus. I call this being flexible and accommodating.
I also liked the fact that I wasn't required to pay for my safari by a money transfer. I simply paid the full amount after my arrival to Kenya.
Patrick, our driver and guide, was relaxed, polite, and friendly. He had a very good knowledge not only about the Big 5 but also other fauna (especially birds) & flora. I also enjoyed my conversation with Patrick about local customs and way of life during a long and exhausting road trip from Nakuru to Amboseli. I was the only person who wanted to go to Amboseli and was very grateful that Absolute Holiday Safaris agreed to take me there as I don't think this segment was profitable for them. In fact, other safari companies didn't want to work with me on this part of my safari.
All my accommodation choices turned out as described in David's emails. In fact, they were better than I expected.
Once again, based on my experience, I would highly recommend Absolute Holiday Safaris.

---

United States
Countries visited:

Visited: May. 2015
Reviewed: Jul. 09, 2015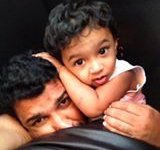 Visited: Jul. 2015
Reviewed: Nov. 01, 2018
We had a memorable vacation with Absolute Holiday Safari team in Kenya. We (me with my wife and 3 yrs old son) chose for a week long safari trip. Pre-travel communication and arrangements by David was excellent. He is a real professional. He accommodated all our requests and provided necessary information/ suggestions as we were travelling with a child. Airport pick ups & drop, hotel transfer etc were on time. Our driver/ guide, Patrick was the best guide one can ever get on a safari trip. He is very knowledgeable & ensured we saw all animals in our wish list so close and on action. He took a good care of us throughout the trip.
We spent two days each in Masai Mara and Amboseli and one day each in Lake Nakuru & Nairobi. We could see all big five and many more than we expected. His experience and patience helped us to have a close encounter with cheetah and witness a live hunting chase, was so close to a group lions with 3 cubs, group of elephants with 3-4 baby elephants, leopard with its kill (baby zebra) on top of a tree, both black & white rhinos, hyena, giraffe family, etc. and most importantly the great migration - thousands of wildebeests & zebras.
We are happy that we chose Absolute Holiday Safari and recommend them for your Kenyan Safari.
---

Oman
Countries visited:

Visited: Jul. 2015
Reviewed: Jul. 30, 2015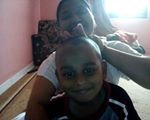 Visited: Jul. 2015
Reviewed: Apr. 17, 2018
It was a great experience booking our Safari with Mr. David. He organised it well and almost planned it the way we had expected. Our guide was knowledgeable and punctual. We almost saw all the animals. We have great memories and our trip was an unforgettable experience.
We highly appreciate Mr. David'service and definitely recommend booking through him.
---

United Arab Emirates
Countries visited:

Visited: Jul. 2015
Reviewed: Jul. 31, 2015
---
Overall rating
Cleanliness of vehicle
Meet and greet team
Quality of itinerary
Responsiveness of staff