About Karibu Congo Safaris
We are a team of adventure enthusiasts who love everything about The great Region of Africa. Our team are only locals who know the area very well, and fascinated by this land. we have done all our best, making sure that all of its best destinations are included into our tours. Most of our team members travel every year, deepening our knowledge of the region and making our adventure itineraries better. At all times we are keeping abreast the local developments in tourism, making sure that our team is the first to know about the openings of the new travel spots or the adoption of new regulations in the national parks. We love to keep a finger on the pulse of Condgo, Rwanda and Uganda travel trends, and offer the newest and the rawest impressions to our visitors.
About our safari vehicles
Our vehicle fleet is comprised of 4×4 Land Cruisers, mid-size sedans, minivans, and SuperCustoms, all maintained to the highest standards and driven by highly skilled drivers. Our custom-built Safari vehicles have pop-up roofs, ideal for game viewing and sightseeing. Vehicles are fitted with HF long-range radios for easy communication and fully equipped with cooler-boxes and first aid kits. 25-seater mini-buses are also available for larger groups.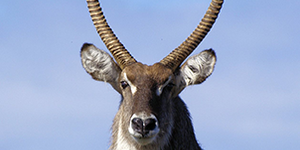 Visited: Feb. 2022
Reviewed: Mar. 08, 2022
Submitted in:

My 8th trip to Africa led me to Barack from Karibu Congo Safaris. He showed me the nature and wildlife of Eastern Congo and Rwanda for 2 weeks and the trip was very well organized. Seeing the eastern lowland gorillas in their habitat was very impressive and an unforgettable experience. Although the Congo is considered dangerous, I felt safe at all times thanks to Barack's care. Thanks to Karibu Congo Safaris for the unforgettable trip. Can't wait to travel with him to the okapis and bonobos next year and explore the mystical Congo River by boat for three days.
_____________________________________________________________________
Meine 8. Afrika-Reise führte mich zu Barack von Karibu Kongo Safaris. Er hat mir 2 Wochen lang die Natur und Tierwelt des Ost-Kongo sowie von Ruanda gezeigt und die Reise war sehr gut organisiert. Die östlichen Flachlandgorillas in ihrem Lebensraum zu sehen war sehr beeindruckend und ein unvergessliches Erlebnis. Obwohl der Kongo als gefährlich gilt, habe ich mich zu jeder Zeit Dank Barack seiner Fürsorge sicher gefühlt. Danke an Karibu Congo Safaris für die unvergessliche Reise. Kann es kaum erwarten, mit ihm nächstes Jahr zu den Okapis und Bonobos zu reisen sowie drei Tage lang den mystischen Kongo-River per Boot zu erkunden.
---
Countries visited:
Visited: Feb. 2022
Reviewed: Mar. 03, 2022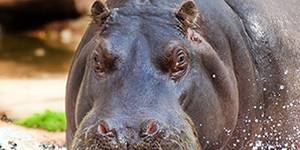 Visited: Dec. 2021
Reviewed: Mar. 03, 2022
Submitted in:

We traveled 10 days to the Lowland Gorilla in Kahizu Biega and Tchegera Island in Congo and Nyungwe NP and Akagera NP in Rwanda. Danny and Barack competently supported us with all formalities and we felt safe at all time. We had a lot of fun and we really enjoyed the time and hope to meet again. Thank you Barack and Danny
---
Countries visited:
Visited: Dec. 2021
Reviewed: Mar. 02, 2022