English, French, Spanish, Swahili
---
---
Contact info
About Tourist Line Safaris
N/A
About our safari vehicles
N/A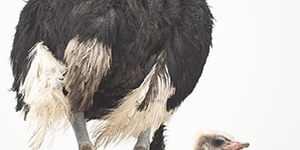 Visited: Sep. 2023
Reviewed: Sep. 27, 2023
Submitted in:

Be aware, scam, fraud and very dishonest people!
Dream holiday turned into a nightmare!
First and foremost TouristLine safaris is not a tour operator but an agency within an office with numerous other fake agencies all under the names of Fiona Wanjiku Njeri, Lilian Wanjiru Wanjira and some guy going only by the name of Daniel! Among others those fraud agencies include tourist line safaris, absolute holiday safaris and big time safaris!
We be booked a 13 day safari tour through Kenya and Tanzania for 4000usd p.p and paid 30% deposit. After paying the deposit, communication abruptly stopped. We didn't think much of it yet but were already concerned. At no point they provided further instructions and/or asked for hotel name to pick us up etc. We contacted them instead twice to confirm the hotel name for pick up and they confirmed pick up time. When we arrived in Nairobi I again confirmed hotel name for pick up. Among day of pick up after 1h there was still nobody, I contacted them and they said someone just left the office. Half hour later, still nothing. Then apparently it turned out the driver went to a different hotel. Long story short we ended up already 3h late that morning. After paying the rest of the amount the problems started.
They started changing the plans and tried to cut off game drives.
The safari car was in a very bad condition. It was falling apart and my partner even hit her head the first day on one of the many loose nails/screws. She bled and got a big bump on the head. The car was filthy, almost all windows broken, no handles, no A/C and so on.
On the second day every 10-15min the driver started checking under the car. He told us apparently the brake oil was leaking.
On the third day in the middle of the road the breaks stopped working, and the driver was then driving only 10-20km/h because he couldn't use the breaks and was looking for a mechanic. We lost overall 3h that day. The next day without any communication or warning he drove into a mechanic shop again and put the car with us inside into the forklift so that the mechanics can check something. We didn't know what's going on. He didn't even ask us to leave the car in the meantime. We were literally left inside the car not knowing how long it might take or so. I was looking at all the other tour cars the vast majority were really good. Only a handful of cars were equally bad
Because of the car we lost multiple hours of game drive.
Also the driver/guide was constantly late in the morning and we were the last to leave the hotel and usually the first to come back. He literally the whole time on the phone, didn't communicate anything with us and even worse, was picking up people and doing some extra stuff despite having a private tour.
Until now we thought it's just bad service.
However, when we were about to go to Tanzania only then we were told that the Tanzania part will be with a different tour company. Something we were not aware of at any stage prior to paying full amount. Once we crossed the border the actual real and big problems started.
It turned out tourist line safari is not a tour company per se but hires different companies to do the safari.
The tour company that picked us up in Tanzania had a completely different plan and way worse hotels. E.g. instead of staying in nysa lodge, rhino lode or sangaiwe lodge which cost around 200-400usd a night, we stayed in octagon lodge and charity hotel in Arusha which costs only 30usd a night.
We immediately started calling TouristLine safaris and told them this is not what we booked and paid for. But they just said that they booked different accommodation as per availability. However this was never communicated with us before. They didn't inform us about all the changes and thus we completely overpaid. I asked for either doing the tour we actually paid for or get a refund for the Tanzania part because this was completely different and low budget. They first said that they will refund but then immediately said that its not possible etc.
The agency in Tanzania was also lying to us and was constantly contradicting themselves. First they said they told tourist line that they can't book the accomodations we paid for and blamed TouristLine. TouristLine safaris at this point stopped responding to us and just said this is now the tour and not their responsibility anymore, we can either do this safari with the changed program and accommodations or come back and loose all the money.
We were left with no choice but doing a low budget safari. We lost overall at least 2 days worth of game drives and stayed in accommodations worth much less.
We started doing some research and found out that numerous tourists were scammed this way. They suddenly change the plan and put tourists in cheaper accommodations blaming one and each other and nobody actually feels responsible. They sell tours and accommodations that they never actually booked or even had.
We also found out that they operate under several different tour agency names.
Unfortunately we were scammed and our dream holiday became a nightmare. We were left with a tour that was not what we booked and the frustration and disappointment is huge.
We also overpaid by a big margin.
When we arrived back in Nairobi we went to the office and there were different people actually saying that TouristLine Safaris doesn't operate here but after they realized we won't get scammed so easily they started arguing and after 2 hours they agreed to refund us very little amount not even covering the difference of one accommodation. There were so many men in the office and we felt threatened and in danger. We were then forced to sign some paper that we agree not to sue them. It seems this is the way the silence people and keep scamming tourists.
Please guys be aware and don't book from this agency and any other one under the names of Lilian, Fiona or Daniel. We are not even sure if those names are real or who we were actually talking with on the phone and in the office.
---

Ireland
Countries visited:
Visited: Sep. 2023
Reviewed: Sep. 27, 2023