English, French, German, Spanish, Swahili
---
---
Contact info
About Jairos Adventures
Jairos Adventure has vast experience in tourism industry, we organize variety of tours across Tanzania mainland and Zanzibar Island. Our in-depth knowledge of destinations, local cultures and the environment make our tours exciting, while still being affordable. With all this African travel experience under our belts we can guarantee that all of the adventure travel tours, budget safaris, camping safaris, Mid range safaris, Luxury safaris, overland packages, city & short stay packages, you can relax knowing we listen to your travel dreams, share our advice – built on first-hand experience – and give you tried and tested recommendations with a speedy, friendly and refreshingly personable approach. Our itineraries showcase properties that meet our high standards and expectations in terms of both quality and service. While we endeavor to offer competitive prices, in the end, we will always favor ethics and quality, this means that our clients can expect high standards from us.
About our safari vehicles
Jairos Adventure vehicle fleet combines the following features to ensure your safety and satisfaction throughout your safari: • Modern, safari-prepared 4×4 vehicles • Maximum comfort • Window seat for every passenger • Pop-up roof hatch for game viewing and photographing • Seat belt with each seat • 2-way long-range radio for easy communication between vehicles • State-of-the-art GPS tracking system • Inverters for charging camera batteries and other gadgets • Regular checks and servicing after each and every safari, and • Mini-fridge to keep drinks cool.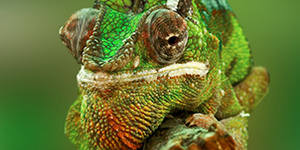 Visited: Feb. 2021
Reviewed: Sep. 15, 2021
Submitted in:

What an experience in Tanzania adventure to Tarangire, Ngorongoro and Serengeti National Park! It was absolutely fantastic, quite amazing, I have almost 2000nd pictures to prove it! The lodges were superb, far more than we expected, service was top notch everybody was polite, kind and very hospitable, quite wonderful.

We can't thank you enough for your warmth and efficiency in organizing this safari! It was an absolute pleasure to have met you and I know we'll meet again, maybe not next year but the following year is a big possibility. With warmest of regards, kwaheri ya kuonana,
---

United States
Countries visited:

Visited: Feb. 2021
Reviewed: Sep. 15, 2021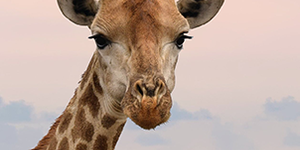 Visited: May. 2021
Reviewed: Aug. 14, 2021
Submitted in:

The entire experience was amazing! I felt comfortable with both of the CEOs and was thankful the drivers were local. It was one of those trips, after having booked it and the plane ticket, didn't have to worry about anything else such as food, transportation, lodging. It was nice to have everything taken care of. We started at Kilimanjaro international airport, and then headed to Arusha, then to Ngorongoro crater, and Serengeti national park. Tanzania has world class dining and so many things to do and explore. The visit to Tanzania was made all the more spectacular after we learned our guide had been a part of the events/history. It was amazing to hear from him. Serengeti national park was a fun experience, you'll see if you go on this trip. I highly recommend it. It was a very pleasant trip and I can't wait to go back to Tanzania.
---

United States
Countries visited:
Visited: May. 2021
Reviewed: Aug. 13, 2021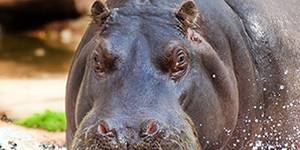 Visited: Aug. 2021
Reviewed: Aug. 11, 2021
Submitted in:

We have done a safari of 6 days big five. There is only one thing that we can say about your experience and about Jairos adventure: amazing! Everything has just been wonderful. From the booking with George at Jairos Adventure, who always was very helpful and kind, through the holiday. Important here is to mention our driver Grayson, also known as the "King of Serengeti", who really deserves his title.
We would like to thank Jairos Adventure once more for everything that they have done for us. Our trip to Tanzania was something special that we will never forget real Tanzania is unforgettable.
---

United Kingdom
Countries visited:
Visited: Aug. 2021
Reviewed: Aug. 10, 2021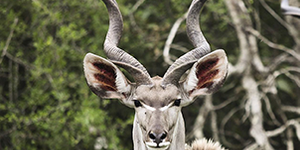 Visited: Jan. 2021
Reviewed: Aug. 02, 2021
Submitted in:

Starting with Jairos adventure, what a great service. We had been planning the trip for 6 months with Jairos Adventure. He answered any and all the questions very promptly. Helped us personalize the itinerary according to our wishes. Our guide, William, picked us up at the airport at 4:00 a.m. He was extremely knowledgeable about all the animals, birds, local tribes, customs and location. We learned so much about the nature of animals, that towards the end, we almost knew what animals we should expect to see at the location we were at. It was an 8 day tour, from March 30 to June 7, 2021. We went to Tarangire, Serengeti, Ngorongoro and Lake Manyara National parks. The Burunge Tent Lodge at Tarangire and the Kati Kati Tent cabins at Serengeti were very comfortable, more than we expected. The Farm Valley House in Karatu area near Ngorongoro was beautiful with many unusual plants. The hospitality at all three locations was outstanding. Thank you Mr William for excellent service.
I highly recommend Jairos Adventure for Safari Tours in Tanzania
---

France
Countries visited:
Visited: Jan. 2021
Reviewed: Aug. 01, 2021
---
Overall rating
Cleanliness of vehicle
Meet and greet team
Quality of itinerary
Responsiveness of staff