Published on May 28 2019
Written by: YAS
305 views
Africa's energy landscape: solar lodges and mega-projects
More and more safari lodges across Africa are turning to green energy alternatives; alternatives that are clean and of lesser environmental impact compared to the conventional fossil fuel energy resources. It's not only a better option for the environment but also adds favorably to the African safari experience. The use of diesel generators is the conventional method of keeping the lights on in many safari lodges in remote African regions, but these are often noisy and distracting from the sounds of wild Africa. Now, renewable energy options offering cleaner, sustainable and also entirely noise-free alternatives. But, as African safari lodges are transitioning to clean energy, a different debate is also roaming the plains of remote Africa—the impact of mega-projects on national parks and African wildlife. Here's what we know about how energy generation is changing in popular African national parks regions.
Kenya's top solar energy safari lodges
Severin Safari in Kenya has opted for solar solutions in several of the lodges and camp sites in Kenya, and reports on having integrated clean energy systems that add a holistic energy solution to their safari experiences. They've included in the mix some smart technologies such as solar mini-grids, solar water pumps and solar water heaters, and are said to be one of the safari lodge pioneers for sustainable energy in Kenya.
In Kenya's Tsavo West National Park, Kilaguni Serena's efforts to become a clean energy resort have been recognised with a special award at last year's Global Best Practice Awards. It is specifically their business case and corporate social responsibility that earned them this award. Their carefully designed solar energy system is said to save the resort up to 175,000 liters of diesel yearly, which significantly cuts their carbon footprint and negative impact on the environment.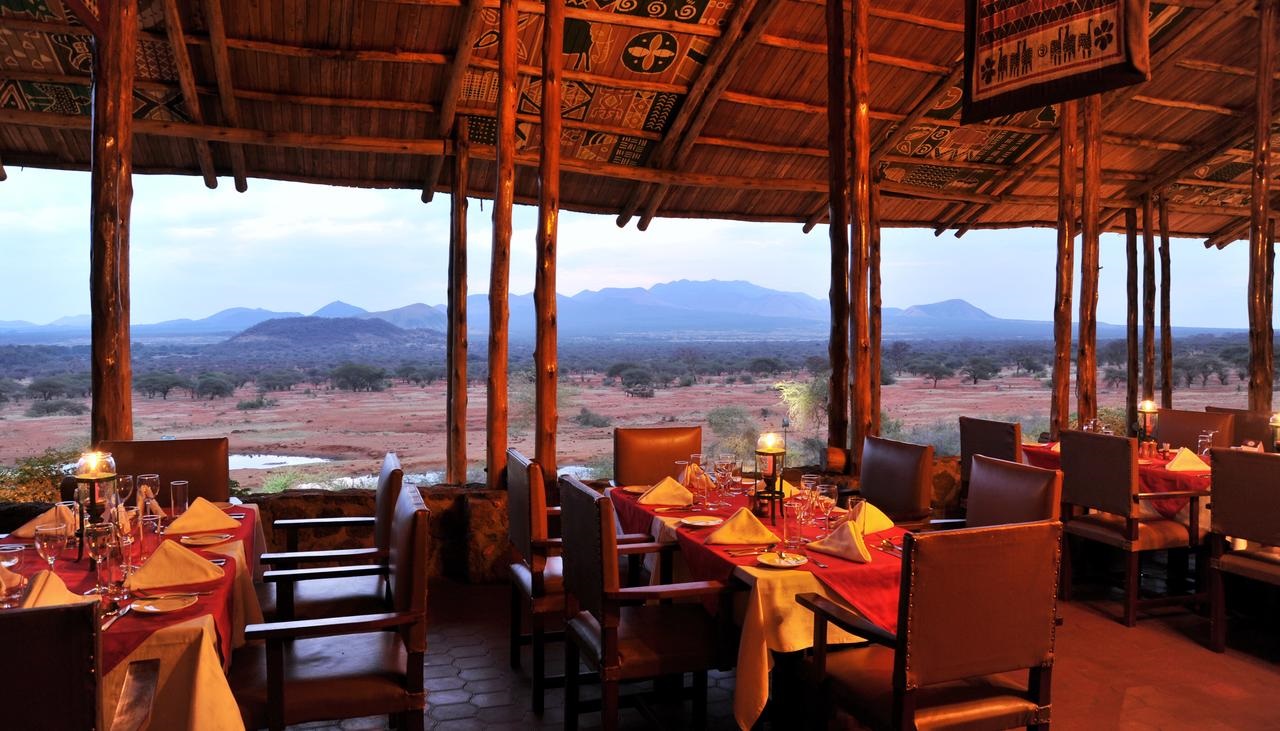 Of equal success is Serena's Amboseli Safari Lodge located in the Amboseli National Park. The lodge has made headway in the safari industry's solar development as it is fully supported by a solar energy plant which includes a Tesla battery storage system.
Botswana's best solar energy safari lodges
Africa is benefitting tremendously as the once high cost of sustainable and clean energy solutions are reducing fast, becoming more affordable and accessible—even in remote corners of sub-Sahara Africa. Two safari lodges that are making headlines as solar resorts in Botswana are Ghoha Hills and the recently developed Nogatsaa Pans Lodge in a remote area of Botswana's Chobe National Park. These safari lodges are fully powered by solar energy, making them prime examples of how the African safari industry is transforming to cleaner and sustainable goals.
Another industry best is the &Beyond Sandibe Okavango Safari Lodge which operates at 70% solar energy. At the Delta Camp, &Beyond Xaranna Okavango has its own customised electrical microgrid, which is the first of its kind in Botswana and bespoke for Africa as a continent, including both solar power plant and a Tesla battery system. The carbon footprint savings from these solutions are significant and are not only of benefit to the lodge, safari traveller and national park, but also the country as a whole.
Environmental solutions for Africa's energy needs
These new and innovative technology developments are set to fast-track the energy and environmental sustainability of the African safari industry, but their contribution to the much larger scale energy problem within the African landscape will remain small. In many African countries, access to electricity is limited. For example, Tanzania reports that only 32% of its population has daily access to electricity. And this is where the mega-projects are set to bring large-scale improvements. Currently, mega-projects are particularly relevant in Kenya, Tanzania, the Democratic Republic of Congo and sub-Sahara Africa. Massive wind farm developments in the Lake Turkana region of northern Kenya with hundreds of miles of transmission lines, geothermal power plants in the Great Rift Valley, and concentrated solar and wind farms for sub-Saharan Africa. Although clearly able to provide for society's desperate energy needs, these mega-projects are all in conflict with conservation priorities and said to be placing the African landscape and wildlife at risk of permanent change.
Kenya's Rift Valley exploited
The African Rift Valley is one of the unmissable attractions of the continent. It is also a major source of geothermal renewable energy. Geothermal energy from Olkaria in Hell's Gate National Park in the Kenya Great Rift Valley is contributing to 28% of Kenya's electricity grid. But this contribution to the society's needs is coming at a massive social and environmental cost.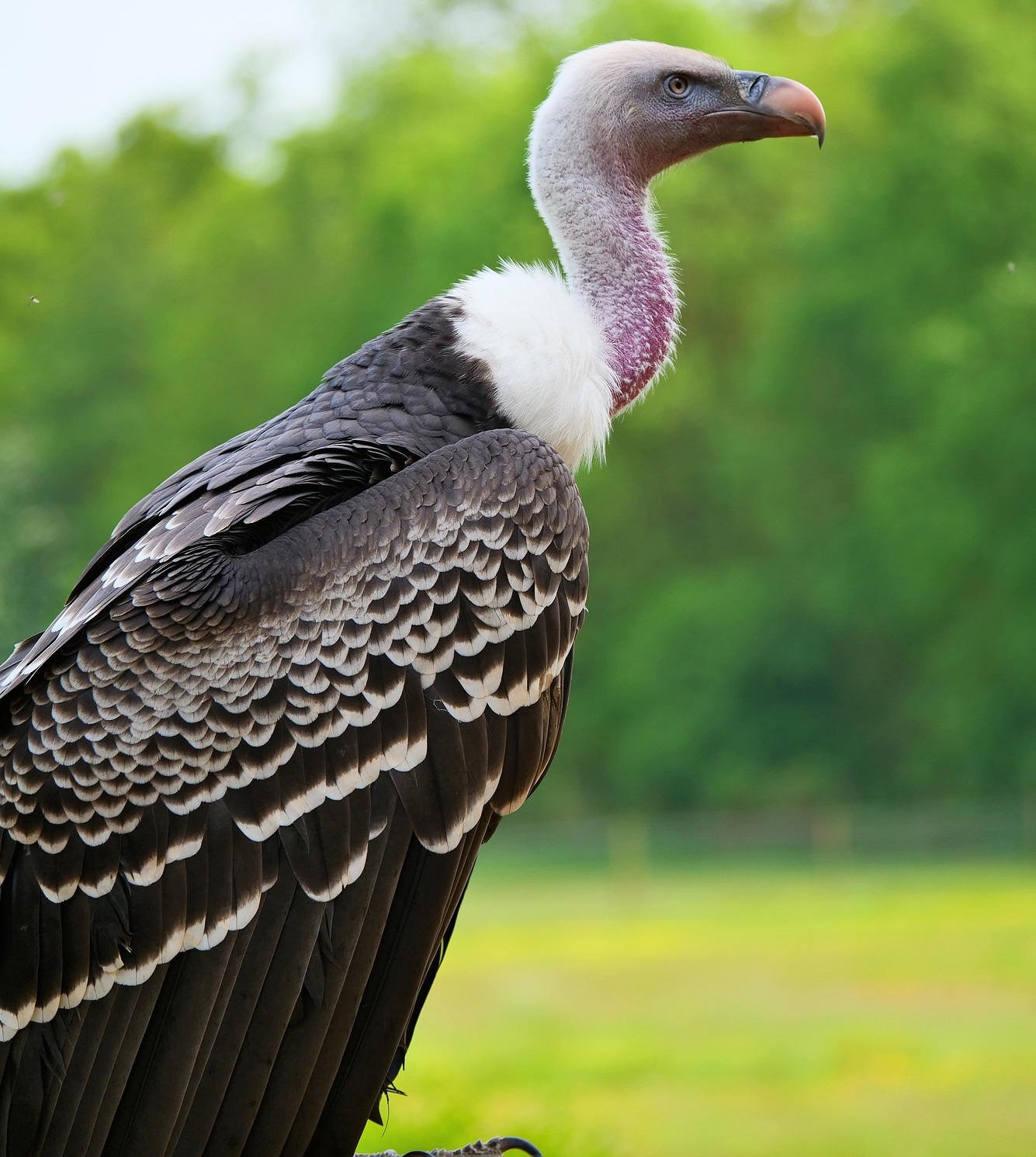 Maasai communities are reported to be displaced to make way for geothermal plant developments and conservation organization Nature Kenya reports on the environmental impacts. Since the mega-scale energy developments, Ruppell's Vultures are no longer nesting in the park. With Uganda, Rwanda and Tanzania sharing the Great Rift Valley, these countries are following suit with drilling exploration and plant developments, eager to benefit from the social and economic development that comes with the access to energy. The social and environmental concerns often remain unanswered.
Aligning African development to conservation
The leading renewable energy and technological progress of the African safari industry is positively transforming the African safari experience, but larger scale solutions are urgently needed for the rest of the continent to reap benefits from reliable electricity—education, medical services and other vital societal services depend on this. The concerns about mega-projects affecting wildlife and conservation are, however, justified; conservationists, communities and local tour guides are already reporting negative impacts on rural communities and wildlife populations. What is the best solution, then? In finding answers to these big problems, we can turn to more environmentally appropriate energy developments. One such example is smaller scale hydropower development in the Virunga region. Virunga's first micro-scale hydropower plant was developed in Mutwanga in 2010 and is reported to have positively contributed to Virunga's conservation goals and community development. A key success factor is that it was actively designed to create low environmental impact, which meant keeping the scale of the energy plant small. New developments such as these are an absolute must for Africa's conservation. Virunga and surrounds suffer from deforestation—a key energy source for the region—but with new environmentally sensitive energy developments, there is now a positive turnaround that boosts the national park's conservation efforts. It is projects like these, and the greening of the safari industry, that will help ensure Africa's safekeeping for generations to come.
---
Sources and credits
Africa energy resources consulted
•
Access to electricity in Tanzania (Energy Access Situation Report, Tanzania Mainland, the United Republic of Tanzania, 2016. file:///C:/Users/56117370/Downloads/0309_20042017-Energy_Access_Situation_Report_Feb2017.pdf)
•
Geothermal energy from Olkaria in Hell's Gate National Park in the Kenya Great Rift Valley is contributing to in access of 47% of Kenya's electricity grid. New York Times (https://www.nytimes.com/2018/02/23/business/geothermal-energy-grows-in-kenya.html)
Photos
Ruppell's Vulture by Kdsphotos from Pixabay
Solar micro-solution image: Teresa Cotrim from Pixabay
About the author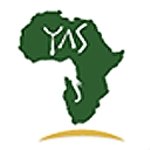 YAS

Has been on: 15 safaris
Your African Safari (YAS) is a safari-planning resource for anyone planning an African safari. It features information on over 2600 tour operators including company and vehicle descriptions, user reviews, safari itineraries and photos. It also features detailed information on 14 countries and 84 parks and game reserves.
Share on:
© Your African Safari Ltd, All rights reserved.
About YAS
Your African Safari is a safari-planning and safari review site. It was created to help support a healthy African wildlife population. All reviews are vetted before being approved and only ethical tours are published