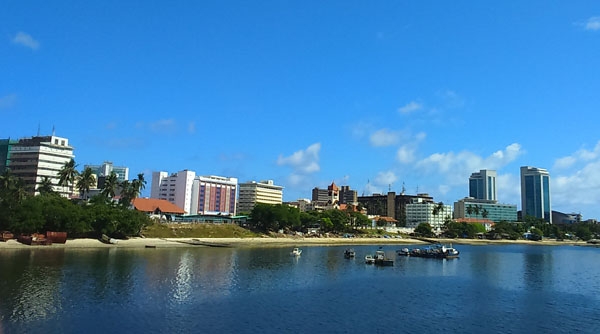 Published on January 12 2016
Written by: Africa Best
455 views
Adding Dar es Salaam to your Tanzania safari
Highlights
There are direct flights to DAR from many major intl cities.
DAR is a great option for those doing a southern circuit safari in Tanzania
Tanzania has become known as a top destination for safaris, and rightly so. It is home to the magnificent Serengeti National Park and UNESCO World Heritage Site, Ngorongoro Crater. Visitors come from across the globe to witness the great wildebeest migration and to enjoy some of its unspoilt nature. As most people are traveling long distances to visit Tanzania, they often combine their safari with a second trip. A Kilimanjaro trek or a few days of diving on Zanzibar are two very popular choices.
Dar es Salaam isn't normally something visitors consider adding to their safari holiday, but it's slowly gaining popularity as people discover its great museums and wonderfully rich history.
The history of Dar es Salaam
Long ago, before it was known as Dar es Salaam, it was just a small fisherman village at the shores of East Africa. But because of the monsoon trade winds, Mzimima, as it was then known, became exposed to the world outside its own.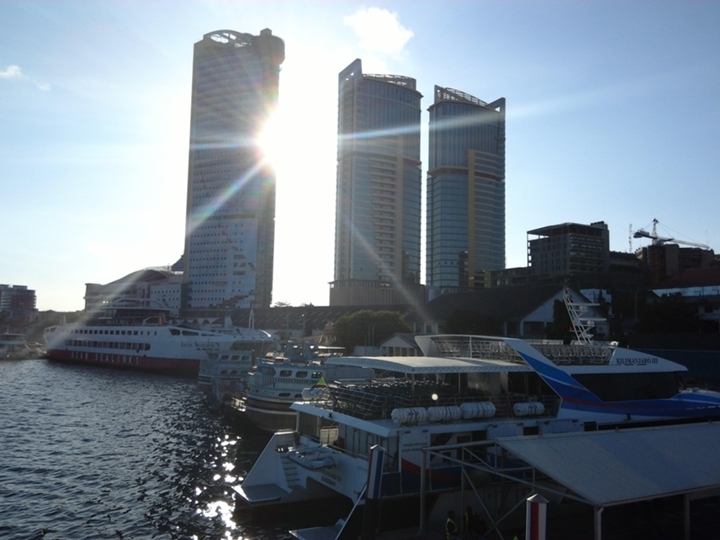 Foreigners came to East African shores and traded with the natives who were ruled by Chief Mzizima. In around 1865, the Sultan of Zanzibar began constructing a small town very close to Mzimima, which he named Dar es Salaam. In time, the two were eventually combined under the new name. The fisherman village is no longer Mzizima but Dar es Salaam. Slavery is long gone and Tanzanians with all nations live together as brothers. In fact Dar es Salaam is the cosmopolitan city of East Africa. Indians, Europeans, Arabs, Chinese, West Africans, South Africans live together with the harmony that has been the pride of the Nation Tanzania.
What to do in Dar es Salaam
The combination of the culture of the people is something to behold. It is not uncommon for visitors to be greated with "marahaba" in the streets. So what is there to see in Dar es Salaam, amidst the rising buildings and winding streets? The city is rich in history of the nations who left a mark in Tanzania. Just a few attractions include the following:
The old post office built by the English in the 19th Century with the names of the brave soldiers who died during WWI written on the walls.

The old palace that was built by the Sultan of Zanzibar and is the oldest surviving building in Dar.

The old railway station founded by Germany in the 19th Century.

The beautiful Azania Church.

The first Lutheran Church in Tanzania--built by Germans and a popular choice for wedding ceremonies.

The Gothic-style St. Joseph's Cathedral.

And, of course, all of the great markets.
Dar es Salaam is also an artist's delights. It is bustling with color and energy. In Oysterbay painters are mixing colors to come up with the brightest and most beautiful tinga tinga paintings.
Combining a trip to Dar es Salaam with your Tanzania safari
What many people do not realize is how easily a visit to Dar es Salaam can be combined with a safari and/or a Zanzibar holiday. It's easy to arrange international flights that arrive in or depart from Julius Nyerere International Airport (DAR) so that a few days can be spent before or after a Tanzania safari. Dar es Salaam is particularly a good entry point for those looking to do a safari in Tanzania's southern circuit. As for lodging, Dar es Salaam has everything from hostels to five star luxury hotels, and everything in between.
Dar es Salaam is one direct-flight away from many of the major towns of Sub Saharan Africa. For example, Johannesburg is just three hours and forty minutes away. Apparently, South African Airways flies twice a week to Dar es Salaam. KLM Airways, Kenya Airways, Ethiopian Aiways, Fly Dubai, Emirate Airways, Egypt Air and Oman Air all fly to Dar es Salaam. Tourists are encouraged to check flight dates before making travel arrangements.
---
Sources and credits
ABCD Tours
About the author
Africa Best

Has been on: 20 safaris
We are tour operators specializing in wildlife safaris and have traveled to Northern circuit of Tanzania; Serengeti National Park, Manyara National Park, Tarangire National Park, Mount Kilimanjaro and others, South Circuit; Selous Game Reserve, Uduzungwa National Park, Mikumi National Park and Coast Circuit of Tanzania; Saadani National Park, Dar es Salaam and Zanzibar. We also own private luxury and budget camps in Serengeti National Park and Saadani National Park. We provide city tourages in Dar es Salaam, Bagamoyo and Zanzibar.
Share on:
© Your African Safari Ltd, All rights reserved.
About YAS
Your African Safari is a safari-planning and safari review site. It was created to help support a healthy African wildlife population. All reviews are vetted before being approved and only ethical tours are published