Private Tanzania Tented Safari
10 days—Tanzania Classic Tented Private Safari - See the best wildlife areas including Tarangire, Ngorongoro Crater, & the Serengeti with a PRIVATE guide!
Safari summary
Have you always wanted to take a traditional safari? Do you want to journey to the Ngorongoro Crater, the Serengeti, and meet with the Maasai? Have you imagined waking up to fresh brewed coffee/tea and seeing the sunrise on the plains? Have you dreamed of sitting around a roaring campfire hearing stories of the bush and listening to the sounds of Africa under a sky full of bright stars? Perhaps you were concerned that following this dream meant you would have to be uncomfortable in some way. The Tanzania Classic Tented Safari aims to provide an authentic safari with a high standard of accommodations, food and services. At first properties may look like your typical tented camp, but once inside you'll be whisked away into a very special experience. Tenting is not less expensive than staying in lodges. All Born Free Tented Safari camps in our portfolio will be recommended to meet your comfort level. Camp standards vary greatly in properties, even when designated deluxe or higher. Your Born Free Tanzania Safari Guide is one of the most important keys in making your safari a success. On the Classic Tanzania Tented Safari, you will have the same guide throughout your trip, bringing a welcomed continuity and his ability to anticipate your needs. You will truly appreciate a guide who understands and cares about the trip you have envisioned whether you are looking for your favorite species, want to meet with the Maasai or are a photography enthusiast. Your Born Free guide will bring unrivaled knowledge, a touch of humor and a warmth that you will welcome each day. We are lucky to work with some of the most respected and knowledgeable guides in Africa who will create an extraordinary safari. Start off with a guide on the first day and end with a 'friend' by journeys end. Featured Inclusions: Flight from Serengeti to Arusha, Unlimited Game Drives, Nature walks, Maasai village visit, all meals on safari, Born Free Concierge Service, 24/7 emergency US & Africa contacts, East Africa Medical Evacuation Limited Membership, pre-journey Briefing Booklet, Born Free customized backpack, luggage tags, personalized & bound final itinerary. HIGHLIGHTS -Private Journey -Your Choice of Accommodations -Exclusive Born Free Safari Guide throughout Safari -Itinerary Optimized for Best Game Viewing Opportunities -In-Depth Serengeti Safari (Visits Two Distinctive Regions) -Ngorongoro Crater, Tarangire, Lake Manyara -Maximized Unlimited Game Drives -Unobstructed Views from Special Open Top Vehicles -Flight from Serengeti to Arusha -Nature Walks -Meet the Maasai -Ancient Man Site at Olduvai Gorge & Museum -Unobstructed Views from Special Open Top Vehicles -Sundowners in the Bush -Treetop Walkway in Lake Manyara -Authentic Maasai Cultural Interaction -Binoculars and Cool Boxes with Refreshments in Vehicle -Hot-Air Balloon Safari (optional)
---
About this tour
Custom, tailor-made, private
Easy activity
Best months:
January, February, March, June, July, August, September, October, November, December
---
Fine details
Safari highlights
Countries visited

Tanzania
Parks visited
Lake Manyara
Ngorongoro Crater
Serengeti
Tarangire
Itinerary
Day 01
DAY 01 ARUSHA, TANZANIA |  WELCOME! You are greeted upon arrival by the Tanzania Born Free Safaris host. Flights generally arrive in the evening so you will be whisked off to your waiting hotel room. Get a good night's sleep, as your Tanzania Classic Safari begins in the morning. DINNER  
Day 02
Tarangire
DAYS 02-03 TARANGIRE NATIONAL PARK|  ON SAFARI After breakfast, meet your Born Free Professional Guide who will stay with you for the duration of your Tanzania safari. Board the Born Free specially designed deluxe safari cruiser with photographic hatch. Vehicles are equipped with binoculars and a cool box for refreshments. Your first safari destination is Tarangire National Park, the quintessence of Old Africa. The intriguing atmosphere at this park seems almost prehistoric, with ancient baobab trees, scrub bush, and strangely horned antelopes. The wildlife viewing is excellent. Tarangire is home to a large population of elephant as well as other common park animals including lion, leopard, impala, Grant's Gazelle, Black Backed Jackal and Vervet Monkey to name just a few. Keep an eye out for the more than 300 colorful bird species. You'll have two full days to explore Tarangire. After each day of game viewing, return to your lodging for a delicious dinner. Perhaps end your evening around a campfire, exchanging stories of the day's sightings with fellow travelers. BREAKFAST / LUNCH / DINNER  
Day 04
Lake Manyara | Tarangire
DAY 04 LAKE MANYARA  |  TREE-TOP WALKWAY Up early this morning for a very full day of activities. As you leave Tarangire, continue towards Lake Manyara National Park located at the foothills of the Great Rift Valley Wall. Lake Manyara is a small park whose waters bring thousands of pink flamingos flocking to the area. Ernest Hemingway called this "the loveliest place I have seen in Africa." Relish in the enchanting beauty of the five very different vegetation zones. The area is inhabited by giraffe, monkeys, zebra, impala, and of course, elephant! View the park from a bird's eye view, on the new Treetop Walkway. Keep your eyes open for colorful birds, monkeys and possibly a tree-climbing lion, which may be sleeping off the heat in a sturdy branch. Then it's off for a visit to a small Maasai village and a coffee plantation before heading to your accommodations for the night. BREAKFAST / LUNCH / DINNER  
Day 05
Ngorongoro Crater
DAY 05 NGORONGORO CRATER  |  Rise early for breakfast and head out for a drive that descends 2,000 feet into the Ngorongoro Crater for a full day of prime game viewing in this designated UNESCO Heritage Site. Ngorongoro is an extinct volcanic caldera. The Crater is a breathtakingly beautiful area, predominantly open grassland. It is the home to the densest population of lions in the world. It is also one of the very few places in East Africa to see black rhino. The area is rich in other species including seasonal pink flamingo, buffalo, zebra, and gazelles. Great fun is the stop at the hippo pool where there can easily be fifty residents 'bathing' at one time. Time to stretch your legs during a brief picnic lunch. This afternoon a bit more game viewing of this very delicate eco-system. In order to protect the area, travelers must start out of Ngorongoro by 3:30 p.m. This is considered a full day's game viewing. BREAKFAST / LUNCH / DINNER  
Day 06
Serengeti
DAYS 06-07 SERENGETI NATIONAL PARK – LOCATION 1  |  Serengeti National Park offers some especially dramatic game viewing. Head into the vast plains to feast your eyes upon great herds of elephant, giraffe, families of lions and the majestic cheetah. Your guide will search out your favorite species. The Serengeti is often called the most impressive wildlife sanctuary in the world. Your time in the Serengeti will be split into two regions to maximize game viewing. Born Free Safaris specially selects lodges and camps in the Serengeti based on the season of travel to optimize game viewing during the time of year you are traveling. BREAKFAST / LUNCH / DINNER Optional Special Activity: Hot Air Balloon Safari We highly suggest the balloon safari at dawn over the Serengeti with a champagne bush breakfast, from $500 per person.  
Day 08
Serengeti
DAYS 08-09 SERENGETI NATIONAL PARK – LOCATION 2  |  Journey deeper into the Serengeti. In one sweep of the binoculars you could see a hundred elephants, lion, cheetah, impala, zebra and wildebeest. Each day will be a surprise as the daily wildlife routine unfolds – however, there will be nothing routine as far as what you see. Every year, over a million wildebeest and two hundred thousand zebras pass through the reserve on their endless journey known as The Great Migration. Their trek heads from the southern Serengeti and onward north, following the rains in search of greener grasses... and with them follow the predators. The migration is hard to predict and with the weather patterns changing, even harder than ever. Born Free will assure you unlimited game viewing and you have our pledge, that we will seek out the herds as well as your favorite species on unlimited game drives. BREAKFAST / LUNCH / DINNER  
Day 10
Arusha
DAY 10 YOUR JOURNEY ONWARDS  |  Flight to ARUSHA As your fabulous safari draws to a close, set off on your last dawn game drive and take in the views of the bush. Then board your flight to Arusha for your journey onward. Take with you the lifetime memories of a magical African experience. BREAKFAST / LUNCH Optional: Extend your trip with a few days exploring Zanzibar or trekking gorillas.
Here are the latest tours by Born Free Safaris & Tours.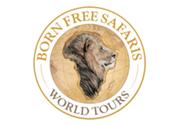 ---
Overall rating
Cleanliness of vehicle
Meet and greet team
Quality of itinerary
Responsiveness of staff