Safari departs from Nairobi
10 DAY PHOTOGRAPHY SAFARI TO KENYA AND TANZANIA
Safari summary
Safari departs from Nairobi, travelling to the world-famous Masai Mara Game Reserve, via the scenic Great Rift Valley. In Kenya's premier game reserve – Masai Mara – we go in search of the abundant wildlife that has made this one of the most celebrated game parks in Africa. Here you can witness the Wildebeest Migration, one of the most spectacular wildlife shows on earth.
Serengeti great Wildebeest Migration is an astonishing race for life and an incredible sight to behold. The greatest wildlife phenomenon of them all, it's an experience that will leave you completely speechless.
The wildebeest migration can normally be found in the Southern and Western Corridor area in Serengeti National Park, depending on rainfall patterns.
---
About this tour
Tour type
Custom, tailor-made, private
Main focus
Game drives
Activity level
Easy activity
Best months
All months
Countries visited

Kenya

Tanzania

Parks visited

Gombe Stream

Katavi

Kilimanjaro

Lake Manyara

Mahale Mountains

Mikumi

Ruaha

Saadani

Serengeti

Tarangire
---
Fine details
Safari highlights
Night game drives
Photography safari—with professional guide
What's included?
Airport transfers
Private vehicle and driver
Meals
All drinks
Park fees
Accommodation
What's not included?
Alcoholic beverages
Premium alcoholic beverages
Internal flights
Laundry
Hot air balloons
Tips and gratuities
Spa treatments
International flights
Visas
Itinerary
Day 1: Arrive in Kenya
DAY 1: ARRIVE IN NAIROBI. Arrive at Jomo Kenyatta International Airport (Nairobi). After Customs and immigration formalities, meet our representative and proceed to the hotel. After Check-in, we explore the city on an orientation tour where we see the Residential area, the National Museum, and Parliament Building. Lunch at a restaurant.
Dinner and overnight at Nairobi Ololo Lodge:
Day 2: Masai Mara
DAY 2: NAIROBI TO MASAI MARA. After Breakfast, Checkout and proceed to Masai Mara. In the evening, we visit the Masai Mara Game Reserve – well known for its distinctive custom and dress and enjoy the Game drive.
Dinner and overnight at Masai Mara Tented Camp:
Day 3: Masai Mara
DAY 3: MASAI MARA GAME DRIVE. After Breakfast, today it's time for the most thrilling experience as we enjoy the Game Drives where we will get a chance to have a close encounter with The Big Five and other wild animals like Gazelles, Warthogs, Giraffes, Zebras, Cheetahs, Leopards, and Hyenas. Lunch and dinner included.
Dinner and overnight at Masai Mara Tented Camp:
Day 4: Masai Mara to Serengeti
DAY 4: MASAI MARA TO SERENGETI. After Breakfast, Checkout and Proceed to Serengeti National Park with packed lunch boxes. Serengeti means endless plains. En-route enjoy Game drive viewing at Serengeti, which offers wildlife like gazelles, zebras, cheetahs, wild dogs, leopards, and over a million wild beasts. Arrive at Serengeti National Park. Check into the tented camp. Lunch and dinner included.
Serengeti Acacia Tented Camp:
Day 5: Serengeti National Park
DAY 5: SERENGETI GAME DRIVE. After Breakfast, today early morning you can do optional activities on your own like a hot air balloon to have a Bird's eye view of the park. Serengeti national park is one of the best-known wildlife sanctuaries in the world with various vegetation, grassy plains, savannah acacia lands, wooded hills, and mountains which are the backdrops for an extraordinary concentration of animals which reaches its peak during the wildebeest migration.
Serengeti Acacia Tented Camp:
Day 6:
DAY 6: SERENGETI TO NGORONGORO CRATER. After Breakfast, check out from the tented camp and proceed to Ngorongoro Conservation Area. Ngorongoro Conservation Area is a protected area and a World Heritage Site west of Arusha in the Crater Highlands area of Tanzania. Large animals in the crater include the black rhinoceros, the African buffalo or Cape buffalo, and the hippopotamus.
Ngorongoro Castle Lodge:
Day 7: Ngorongoro Crater
DAY 7: GAME DRIVE IN NGORONGORO CARTER. After Breakfast, a full day Ngorongoro Conservation Area Tour. Visit the World Heritage Site – Ngorongoro Crater. One of the Seven Natural Wonders of Africa, Ngorongoro Crater has large flora and Fauna with animals such as grazers – gazelle, buffalo, eland, hartebeest, Warthog, black rhinos, East African wild dog, Tanzanian cheetah. Lunch and dinner included.
Dinner and overnight at Eileen's trees Inn Lodge:
Day 8: Lake Manyara National Park
DAY 8: LAKE MANYARA GAME DRIVE. We depart from your lodge in Karatu and proceed to Lake Manyara National Park. Although small in size, this park is one of the most diverse reserves in the country. Lake Manyara covers two-thirds of the park. In the backdrop is the wall of the Great Rift Valley, before which lies the groundwater, forest, areas of open grassland near the lake foreshore, and the Soda Lake.
Tarangire Ang'ata Tented Camp:
Day 9:
DAY 9: TARANGIRE GAME DRIVE. Today we drive to Tarangire National Park, for excellent game viewing. Tarangire is a small park that offers some excellent sights. Generally, in the dry seasons, Tarangire comes alive as wildlife and birdlife congregate on the Tarangire River, which is a permanent source of water. In the afternoon we make a short journey from the park to Arusha.
Dinner and overnight at Masailand Safari Lodge:
Day 10: Arusha to the Airport
DAY 10: ARUSHA TO KILIMANJARO INTERNATIONAL AIRPORT. After Breakfast, Check Out from the lodge and Proceed to Airport.
Non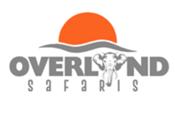 ---
Overall rating
Cleanliness of vehicle
Meet and greet team
Quality of itinerary
Responsiveness of staff