***This company is unresponsive and/or emails are bouncing. Quote requests are disabled for this tour operator.***
---
Offers tours in

Kenya
---
Contact info
About Pega Tours & Travel
PEGA TOURS AND TRAVEL AGENCIES LIMITED the natives who know it all too well and the perfect safari blenders in Kenya invites you to sample one of their safaris either camping or luxury and live to tell the sweet memories of a fulfilling, rewarding and exciting holiday of your lifetime. Please note that still water stagnates and becomes murky but when it flows it becomes sweet so let the spirit of adventure in you flow out and entice you to plan for a dusty safari to Kenya to shoot the big five with your cameras and go skiing, mountaineering, golfing, surfing gliding balloon over the majestic Masai Mara Game reserve or over Taita Hills or Soysambu near Lake Nakuru National Park and thereafter go lazing on our Beaches.
About our safari vehicles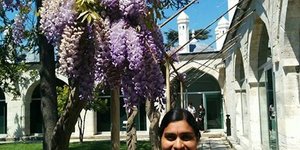 Did not go on this tour
Reviewed: Nov. 24, 2020
We stayed with Mr. Peter Gatere's family and did safari with his company, Pega tours. Never choose them for your safaris, because this was our experience:

1. They had quoted us 60 USD per person for the safari, which we paid. However, the safari was not private, and had 3 more people. Later, we got to know that his company had overcharged us, since the the other 3 clients had paid 45 USD. Following this, we got in touch with him and asked for a refund of 30 USD for the two of us, which he refused.
2. The webpage says it is a 12 hour safari, but though we all carried our own food, the guide stopped at a fancy hotel for 3 hours. (They probably have some connection).
3. The guide had no information about the animals we saw. So, we were essentially on our own to look for animals and find out about them.
4. Minor issues: At the homestay (which is the owner's house), the drain in the shower area was completely blocked which flooded the whole bathroom with dirty water. The flush in the toilet didn't work.
5. Mr. Peter's wife would knock on the door and enter the room immediately without waiting for an answer.
6. The room was cramped with 3 beds and a washing machine, when we were only 2 of us staying there. Hardly any space to even walk around.

The national park is wonderful, but don't use Pega tours! We had excellent safaris in other places.
---

Israel
Countries visited:

Visited: Sep. 2019
Reviewed: Oct. 13, 2019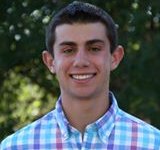 Visited: Mar. 2016
Reviewed: Mar. 20, 2018
I highly recommend not using Pega Tours.

They take no pride in making your experience memorable. The driver was 3 hours late picking me up and then proceeded to rush me through the whole experience. (Even after the trip I waited an hour and a half to get picked up for Nakuru). After speaking with management about my problems, they proceeded to tell me I should have received 15 hours inside the park, but I was only in there for less than 10 hours. The boss refused to apologize and offered no compensation because the other customer "had no problems". He then lied to me that he wasn't the boss and the boss was "on holiday" even though he was right there in the room. Pega could care less about customer satisfaction; therefore I do not recommend!
---

Kenya
Countries visited:

Visited: Mar. 2016
Reviewed: Mar. 29, 2016