***This company is unresponsive and/or emails are bouncing. Quote requests are disabled for this tour operator.***
Afrikaans, English, French, German, Italian, Japanese, Russian, Spanish, Swahili
---
---
Contact info
About Ngaiza Adventures
We are Tanzania Mountain hiking, safari tour operator& agency in Moshi and Arusha best East Africa Tours as the best trekking, hiking, climbing Operators in Kilimanjaro and Meru, best safari Operator in Serengeti, Ngorongoro, Tarangire, Lake Manyara &Arusha National parks. We arrange safari to Masai Mara in Kenya and Zanzibar Beach holiday, Stone Town, Spice tour. For best route Climbing Kilimanjaro | Hiking| or Trekking Kilimanjaro all routes are best routes and you will ascend Kilimanjaro with the professional mountain Kilimanjaro guide and Serengeti migration Safari, Ngorongoro crater Tanzania safari | Serengeti NP| mount | Kilimanjaro| hikers | hiking | treks| climbs | climbing | trek | trekking |Big 5 safari| Ngaiza Adventures tour company located in Moshi Tanzania. We organize all safaris in northern circuit, we did mountain climbing/trekking and hiking, cultural and day tour, and we organize Zanzibar beach holidays. We cater services in Tanzania, Kenya and Zanzibar.
About our safari vehicles
Ngaiza Adventures as a professional tour guide and tour operator in country, we has the best vehicle for safaris which are used for game drives in the parks. Our vehicles are 4WD vehicles, 4x4 Landcruiser with pop up roofs/open roofs and safari jeep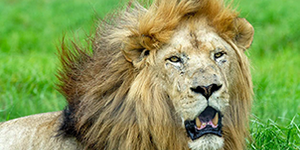 Visited: Feb. 2021
Reviewed: Jun. 23, 2021
Submitted in:

I just once been in Tanzania with my fiance. We booked our tickets with ngaiza adventures though we communicated with different company but we decided to go with him because he offered us a good services. Itinerary for 4 days safari in Tanzania went smoothly, safari guides and driver was so talented he made us feel like we are in heaven. We saw many many animals including big five animals which we never saw them in our country. We really enjoyed it and i recommend this company as a best company to those who want to visit Tanzania i will advice to contact ngaiza adventures.
---

Tanzania
Countries visited:
Visited: Feb. 2021
Reviewed: Jun. 23, 2021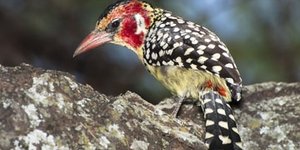 Did not go on this tour
Reviewed: Aug. 26, 2020
We just completed 6 days Kilimanjaro Climbing via the Machame Route and ended with the three days big five safari in the Serengeti and Ngorongoro. The Kilimanjaro Climb was a bit challenging, but thanks to Frank Bayoo, the professional mountain guide and his assistant and the porters and chefs they were so friendly and make us have a success summit to the Uhuru Peak.

Thereafter we had a day free before the safaris, which we started with the Serengeti National Park where luckily we spotted the Wildebeest migration in the central Serengeti, which was a "wao" to us. I appreciate the effort of our safari guide who made us see this wonderful thing in the world. Thereafter we had our descending and ascending of the Ngorongoro Crater where we were lucky seeing all the big five, this was real fabulous and fantastic, it real makes me in love with Tanzania with the nature and the wildlife plus the cultures as we saw the Masai on the way to Ngorongoro crater. It was a lovely venture and Safari with Ngaiza Adventures.
---

France
Countries visited:

Visited: Mar. 2020
Reviewed: Mar. 12, 2020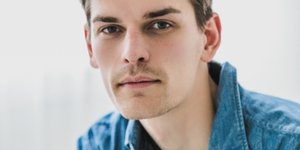 Did not go on this tour
Reviewed: Aug. 12, 2020
I love getting together with friends during holiday doing countryside tours and sightseeing, this time we decided to move out of the country and we divided tasks to choose a country. David come up with Tanzania and as Facebook being an easy way to search things we tried to look for the tours to doe in Tanzania, thanks to Ngaiza Adventures and the team as the tour consultant provided us with the best option of visiting the Mikumi and Udzungwa Mountains found in the nearby city from Dar es Salaam and finishing our tour in Zanzibar Island. This was a brilliant idea.
Though it was our first time in Tanzania, it felt just like a new home which was complimented with the fabulous services provided by Ngaiza Adventures. From the pick up at Julius Nyerere International hotel where our driver guide was there on time, the accommodation during safari, and after the four days safari our itinerary had to take us to Zanzibar for 3 days beach tours, where we did the city stone town tour, prison island, Spice tour, Jozan forest tour and the Safari blue tour. Thanks to Ngaiza Adventures for providing us with this lifetime memorable experience in the beautiful country of Tanzania.
---

Russia
Countries visited:

Visited: Feb. 2020
Reviewed: Mar. 07, 2020
---
Overall rating
Cleanliness of vehicle
Meet and greet team
Quality of itinerary
Responsiveness of staff
Park reviews written by None