Headquarters:
South Africa
English
---
---
About Detour Africa
Detour Africa brings you a carefully selected range of overland adventures, wildlife safaris, lodges and travel packages. With over 10 years experience in organising African tours and safaris, we bring you the very best of Africa. Whether it is a camping overland tour, an exclusive lodge or a Big 5 safari, Detour Africa can help you plan a fantastic travel experience to suit your desires and budget. With a passion for travel and vast knowledge of Africa, Detour Africa will help you organize an unforgettable African experience.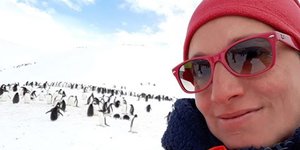 Did not go on this tour
Reviewed: Nov. 04, 2020
In late January (more than 6 months in advance) I paid my 6843 ZAR deposit for a tour in Botswana/SA to Detour Africa.
Two weeks ago (more than 4 months before the tour started) I asked for a refund, considering the unprecedented situation regarding Covid-19.
Mr/Mrs/Ms Rob (I don't know his surname because he never bothered to specify it) offers me only a rollover or a letter for my insurance, refusing to refund me, hiding behind "terms and conditions".
After exchanging some emails he wrote "In a normal situation we would be able to look for refund outside of our terms and conditions, but due to the situation it is impossible because there are too many requests."
So absolutely the opposite of a normal and responsible attitude.
Decide for yourself if this type of tour operator could be reliable in organizing a trip for you.
I think the web is full of better options available.
---
Safari enthusiast

Italy
Countries visited:
Did not go on this tour
Reviewed: Apr. 23, 2020