Main focus:
Mid-range safaris
Headquarters:
South Africa
Languages:
English, Italian, Portuguese, Spanish
---
---
About Cape Travel Online
With over 25 years' experience, our Tours and Safaris are of the highest quality and offer great value for money. We facilitate tours and safaris throughout Southern Africa that cater to all preferences and budgets: • Overland camping tours. • Country-wide tours of South Africa, Zimbabwe, Zambia, Kenya and Namibia. • Bespoke upmarket safaris. • Activity tours include, but are not limited to, golfing, birding, game viewing, Cape Town & Johannesburg city tours and Kruger Park tours. • Self-drive tours are a great way to see popular places such as: the beautiful and enchanting Garden Route in the Western Cape of South Africa which has a number of hidden jewels including the Route 62, through the Little Karoo semi desert region, awesome mountain scenery and, of course, the lush rain forests.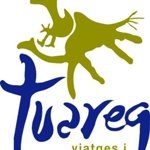 Visited: Apr. 2014
Reviewed: Mar. 10, 2017
I've been using Cape Travel Online as partner for our clients to South Africa for more than 5 years now and I dare to recommend them as we've always found best cooperation the the will to assist us in finding the best options to meet our clients' needs. In case you're looking for a partner in South Africa with that "personal touch", do not hesitate to contact Marco!
---
Safari guru

Spain
Countries visited:










Visited: Apr. 2014
Reviewed: Nov. 10, 2014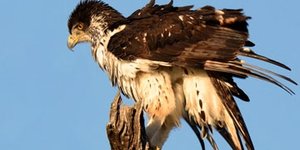 Visited: Aug. 2005
Reviewed: Sep. 13, 2018
I have hired a tour with Cape Travel Online for our honey moon.
All was taken care off. It was just perfect. Marco understood perfectly well what we wanted and added his knowledge on the area to our wishes.
We had a rental car and did all the tour by ourselves: the game reserve was a dream come true; then St Lucia, Durban Garden Route and finally Capetown.
I strongly recommend this tour operator and this is not a usual thing I do. Very honest and knowledgeable.
---
{{ review.user.profile.user_type_display }}

South Africa
Countries visited:

Visited: Aug. 2005
Reviewed: Nov. 27, 2014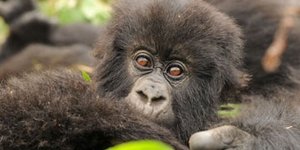 Visited: Feb. 2013
Reviewed: Mar. 10, 2017
South Africa is marvelous: its scenery, its people, its wildlife.
The adrenaline generated on any safari cannot be described in words. You have to go and experience it yourself. Because it's not the animals who are coming to us, but we who are going to them and asking permission to see their world.
The geographical variety from north to south allows us to discover distinct differences in scenery, locations and history. Each detail is place there by the hand of nature. Its cosmopolitan cities, its terrible history of apartheid, the fight of a people to reclaim their rights, brings us back to reality.
Special thanks to Cape Travel Online for their excellent attention and service, the quality of the hotels used, their willingness and good vibes, which are essential to enjoy the trip.
________________________________________________________
Sudáfrica es maravillosa, sus paisajes, su gente, sus animales.
La adrenalina que genera aventurarse en cualquiera de los safaris, no puede contarse con palabras, hay que animarse y disfrutar de la experiencia, es un antes y un después de haberlo hecho. Porque no son ellos los que vienen hacia nosotros, sino que somos nosotros los que nos aventuramos y pedimos permiso para entrar en su mundo....
La variedad geográfica de Norte a Sur, nos invita a descubrir distintas opciones de paisajes, lugares e historia, cada detalle parece puesto ahí por la mano de la naturaleza...Sus ciudades cosmopolitas, su terrible historia del apartheid, la lucha de un pueblo por hacer reconocer sus derechos nos sacude de la modorra viajera...hay que relajarse y gozar de cada tramo.
Agradezco especialmente a CapeTravelOnline, por la excelente atención y servicio, la calidad de los hoteles, la buena predisposición y la buena onda, que son esenciales para poder disfrutar del viaje.
Andrea Mori
Buenos Aires - República Argentina

---
{{ review.user.profile.user_type_display }}

Argentina
Countries visited:

Visited: Feb. 2013
Reviewed: Nov. 19, 2014
---
Overall rating
Cleanliness of vehicle
Meet and greet team
Quality of itinerary
Responsiveness of staff
Park reviews written by None