***This company may have ceased operation and/or its website is not functional. Quote requests are disabled for this tour operator.***
Main focus:
Mid-range safaris
Languages:
English, French, German, Italian, Japanese
---
---
About Bimos Travels & Tours
Bimostravels offer a complete solution that is brain stormed before becoming the final choice by the traveler and once contracted, constantly monitor the well-being and satisfaction levels. The owners of this family business have many years of experience in the travel business. Besides the owners being personally involved in tour planning on a day to day basis, we have also employed staffs who have lived and worked in the travel and safari environment for a long time.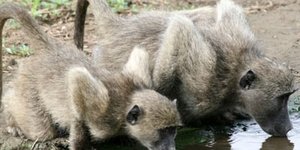 Visited: Sep. 2019
Reviewed: Mar. 15, 2020
Company will take your money and not provide any service. Several people have been scammed by this company. Be aware and check reviews before considering this company. The person "Jose Kimani Safari" who we were in contact with also reviewed his own company on this page, further demonstrating how illegitimate they are.
---
Safari enthusiast

United States
Countries visited:

Visited: Sep. 2019
Reviewed: Nov. 05, 2019