Responsible and sustainable tourism: learning from cultures, supporting communities & protecting the environment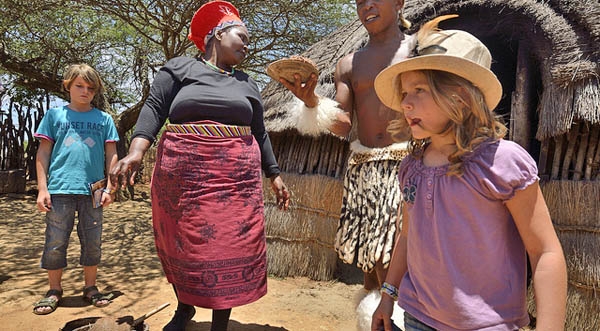 Published on February 28 2014
Written by: Fran
100 views
World's leading tourism trade show to focus on sustainable and responsible tourism
Highlights
Leading tourism trade show, ITB, starts next week in Germany. It is expected that Africa will feature prominently at the trade show.
This year's focus is on sustainable and responsible tourism.
Africa as a continent has lots to offer when it comes to sustainable and responsible tourism, hence why we are increasingly noticing countries including Kenya, Tanzania, South Africa and even smaller nations such as Gabon stepping up to the new-era tourism challenges.
Ultimately, sustainable and responsible tourism will protect what the tourists are after - experiencing nature, local communities and the abundant wildlife. Ask your tour operator how they are partaking in sustainable and responsible tourism!
It's again time for a feast of tourism tastes and treats as this year's International Tourism Bourse (ITB) kicks off in Berlin, Germany next week. A prominent African presence is expected for the 48th ITB, which will be held between 5 and 9 March.
This year, the ITB trade show's focus will be on sustainable and responsible tourism. But what does this mean for African tourism?
The importance of tourism trade shows
Tourism trades shows have become rather common. The ITB is considered the most prominent of all tourism trade shows. For Africa, the importance of tourism trade shows such as the ITB is significant. As a developing continent, Africa realizes the importance of tourism for the continent's future, for the development of local economies and protection of its natural resources. With its harsh climate and slow industrial development, there are few industries that can truly bring much-needed returns without the risks of socio-economic harm. And that is why the continent has aspirations to be the 21st century's top traveling destination.
Tourism in Africa has grown steadily over the past decade and today, well over 7 million people are employed by this fast-expanding industry. With a strong presence from various southern and eastern African countries including the obvious tourism hotspots such as Kenya, Tanzania and South Africa at this year's ITB, African tourism will once again receive a valuable boost. But then there will also be surprises such as the exhibition presence of South Sudan, a new country that only features for the second time at the ITB. Tourism trade shows present African countries an all important opportunity to welcome back travelers, and to win over new travelers visiting Africa for the first time. This is why prominent trade shows such as next week's ITB play a valuable role in contributing to the tourism industry.
Sustainable & responsible tourism
This year's ITB has a clear focus on sustainable and responsible tourism. But what does this mean for travelers like me and you? At the core of sustainable and responsible tourism, regardless of traveler's budget or luxury package, is giving back more than what you take. Remember, tourism is about cultural and natural environments – if we harm these, tourism as an industry and leisure activity will greatly suffer. The concept of sustainable and responsible tourism is therefore increasingly promoted.
Sustainable and responsible tourism support local community development and local nature conservation and protection, with solid cultural and environmental principles at the core of each and every activity or tourism feature. Sustainable and responsible tourism offers the opportunity to observe, experience and feel part of foreign world, without harming or taking away. Sustainable and responsible tourism operators will ask you to support local products and services. Supporting local products and services gives the tourist the opportunity to support anything from job creation and skills development, to the protection of natural resources. And our support is all that the African sustainable and responsible tourism sector needs to flourish.
African countries that practice sustainable tourism
South Africa is extremely protective over its natural resources. Coupled with the need to conserve we notice vibrant local entrepreneurial flavors – something which sees responsible and sustainable tourism reaching new heights in the country. Kenya is arguably Africa's leader on the grounds of sustainable tourism with national policies promoting and overseeing the implementation of sustainable tourism in this country. However, as the tourism market demands sustainable and ecotourism, countries across the continent are stepping up to the challenge. The often unnoticed African country of Gabon is also showcasing how committed they are to sustainable and responsible tourism. Tourism in general is still a very small industry for Gabon, but already this country is realizing what tourism will mean for the country's future – protecting what the tourists are traveling halfway around the world to experience and see.
The upcoming ITB plays nothing short of a major role in promoting and nurturing African tourism. And with this year's focus of sustainable and responsible tourism, ask your prospective tour operator how they are contributing to the safe-keeping of Africa's culture, environment and wildlife.
---
Sources and credits
Photo credits: some rights reserved by JohannesLundberg via flickr [Creative Commons]
About the author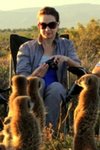 Fran

Has been on: 11 safaris
Seeing beyond the average tourist routes and experiencing local life is my type of travel! Living in South Africa I'm an environmentalist at heart, and I continue to marvel at the beauty of the African continent.
Share on:
© Your African Safari Ltd, All rights reserved.
About YAS
Your African Safari is a safari-planning and safari review site. It was created to help support a healthy African wildlife population. All reviews are vetted before being approved and only ethical tours are published