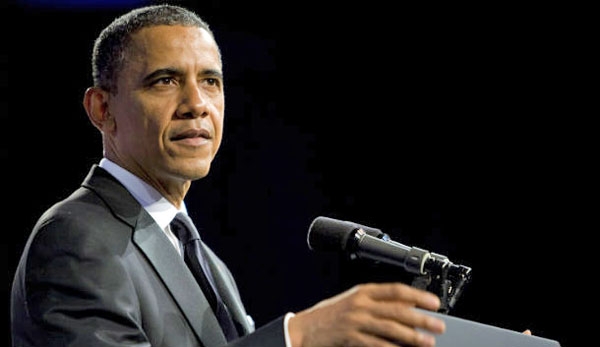 Published on June 05 2013
Written by: LoiseK
367 views
Why Obama is visiting Africa
American President Barrack Obama is set to make an official trip to South Africa, Senegal and Tanzania from June 26 to July 3, 2013. During his first term of office, Obama did not make an official visit to Africa save for a stopover to Ghana on his way from Russia in 2009. Since his re-election as the president of the United States of America, there has been a general anticipation in Africa that in his second term, the US President would make a trip to the continent. A visit by an American president is always considered a great honor particularly in the developing world; after all, he is president of the most powerful nation on earth! In the case of Obama, this has even more significance to Africa as Africans view him as one of their own thanks to his Kenyan father.
The President's visit is expected to reinforce his commitment to a deeper cooperation with Africa, reinforce the importance that the United States places on its ties with countries in sub-Saharan Africa and strengthen America's relations with Africa and the US Strategy toward Sub Saharan Africa. According to the official documents, this strategy will focus on four key thematic areas. These include the strengthening of democratic institutions; economic growth, trade, and investment; advancing peace and security; and promoting opportunity and development. The official white house statement on the visit has stated that the President is set to have meetings with government, business, and civil society leaders and young people, on issues of strategic partnerships, bilateral and global issues.
From an economic perspective, the trip to Africa comes at a time when Chinese economic interests in the continent have increased significantly eliciting considerable debate from within and without. According to the China Mining Association (CMA), Chinese mining investments in Africa stood at $15.6-billion at the end of 2011 with 284 Chinese mining companies having mining investments across Africa. Interestingly, Tanzania, one of the countries' that Obama has chosen to visit; hosted none other than the President of the Republic of China Xi Jinping in March this same year. So President Obama will tread on the very same red carpet that was rolled out in welcome to the Chinese President. No one would assume that China has an interest in Africa's democracy, governance or even security. But the one interest in Africa that China shares with the US is economic. Tanzania is highly endowed with natural resources and has a steadily growing economy and Obama will be working to safeguard the economic interests of the US in the face of China's growth as a key partner in Africa. During the Chinese President's visit earlier in the year, deals worth $800 million which will in part go to the construction of a new port at Bagamoyo. This is an addition to a Chinese funding of a gas pipeline and the construction of an energy plan in Singida worth over $1.2 billion in a loan agreement.
Paving the way for Obama's visit was the 2012 calls by both Johnnie Carson, Africa's top diplomat at the time and Hilary Clinton, the US Secretary of State, during which talks were initiated about the potential of American investment in gas. For his tour, Obama will be travelling with 500 hundred business investors which clearly reflects the economic significance of the visit.
Another factor that may have determined the President's choice of Tanzania as a destination is political a political one, Tanzania is seen as a darling of the US administration with its record of uninterrupted political stability in a region whose peace is rocky at best. What with the situation in the war ravaged Somalia, and the Democratic Republic of Congo (DRC), election related violence in Kenya and doubtful democratic practices in Rwanda and Uganda. In comparison Tanzania seems to be a model of democratic maturity and the US would possibly want to be associated with the country and even possibly see it as a model of what a successful African democracy should look like.
While Kenya is largely seen as the regional hub, its record of peace has been poor particularly in the light of the violence associated with its 2007 presidential elections in which Kenyans including the newly elected President Uhuru Kenyatta have been charged at the International Criminal Court. It is possible that the Obama administration is sending a strong signal to Kenya, that if it does not get its act together, Tanzania could become the new regional hub with support from the West led by America. Kenya has also been a key ally to the American fight against terrorism and peace brokerage particularly in Somalia and South Sudan. It is possible that America feels the need to spread its base and strengthen its collaboration with Tanzania for purposes of the fight against terrorism.
In Tanzania, news of Obama's visit has been received with mixed reactions. The Natural Resources and Tourism Minister, Ambassador Khamis Kagasheki, is clearly excited and sees this as an opportunity to boost tourism. According to reports in the local dailies, he is even considering marketing Tanzania as destination based on this visit with a slogan 'Obama has visited Tanzania, when are you?' to position Tanzania as an important destination. Many other ordinary Tanzanians feel honoured by the prospect of the visit. After all, Obama is the president of the greatest nation on earth and out of 55 countries he has chosen only three and this makes them feel proud. Others are not as enthusiastic and see both Obama's and the Chinese presidents visits in the same light - part of a supremacy battle in a new scramble for control over Africa's resources, not for the benefit of the African people but for the increased enrichment of America and China. Interestingly, just like Obama's, the Chinese President's Africa itinerary earlier in the year included not only Tanzania but South Africa.
Photo: Getty Images
About the author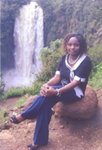 LoiseK

Has been on: 5 safaris
Share on:
© Your African Safari Ltd, All rights reserved.
About YAS
Your African Safari is a safari-planning and safari review site. It was created to help support a healthy African wildlife population. All reviews are vetted before being approved and only ethical tours are published