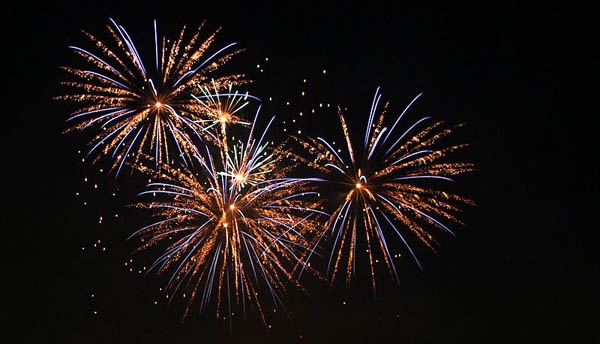 Serengeti safari in January
Highlights
January is short rains season in Serengeti. The rains bring lush grasses, cool nights and make for vibrant photos
Wildebeest calving season starts in January
January spotlight on The Serengeti
Serengeti National Park, located in Northern Tanzania, is Tanzania's top safari destination and arguably one of the top safari destinations in Africa. This is a park that can be visited any time of the year, as there are always herbivores and big game present. From about late June through October, people flock to northern Serengeti to watch wildebeest cross, single-file, through the crocodile-infested waters of the Mara River.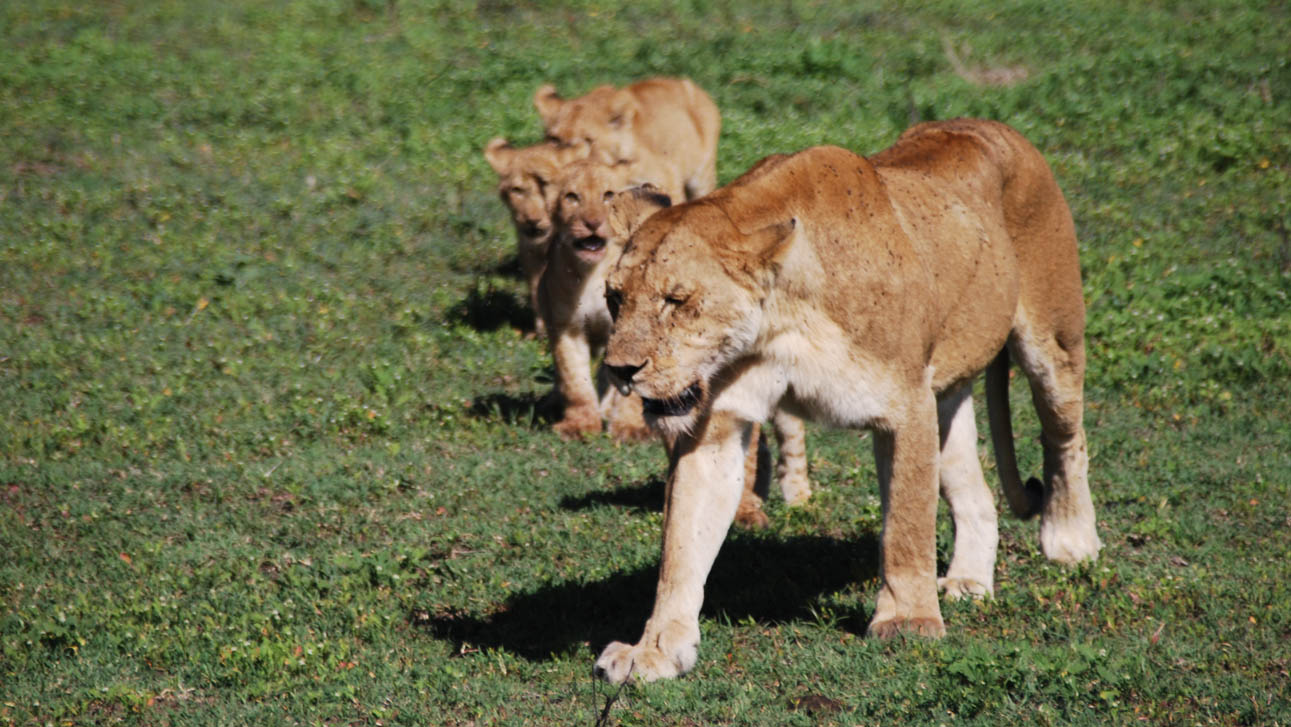 It is often this vision that people associate with the Serengeti. Come November, the wildebeest head south, into central and eastern Serengeti, as they follow the short rains and the lush grasses they bring. They'll remain around here for the next few months, while they take advantage of the nutritious grass and security in numbers. Here are a few reasons why the Serengeti is one of our top choices for a safari in January.
January marks the start of the calving season
If you're in to baby animals, January is an ideal time to visit the Serengeti. The wildebeest, zebra and other ungulates begin dropping their young at the start of the year. If you're lucky, you may get to witness the birth of one of these creatures.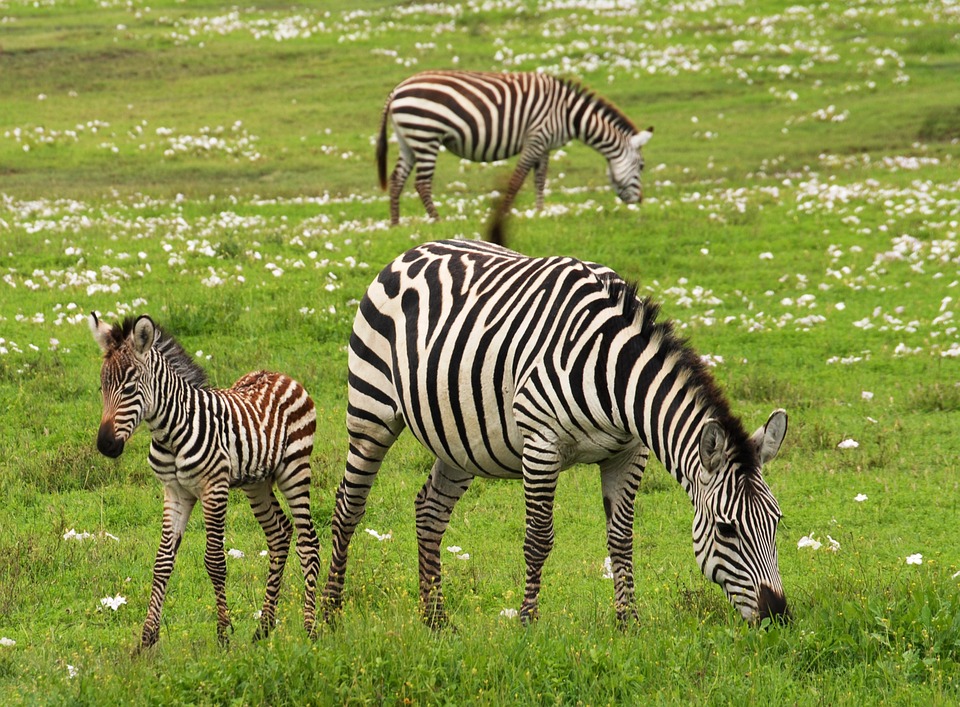 It's a special experience to watch, in awe, as they quickly try to right themselves. These tiny animals stagger around as if they were drunk, as they must learn to keep up with the herd or be eaten. Baby zebra are particular delightful: they look like mini replicas of their parents.
Newborn animal activity brings more predators
The calving season isn't just a great attraction for tourists, it's also an excellent lure for predators. If you're among the majority of people who doesn't want to see a baby animal killed, you'll be pleased to know the odds are not in your favor of seeing a baby animal kill, although it certainly does happen.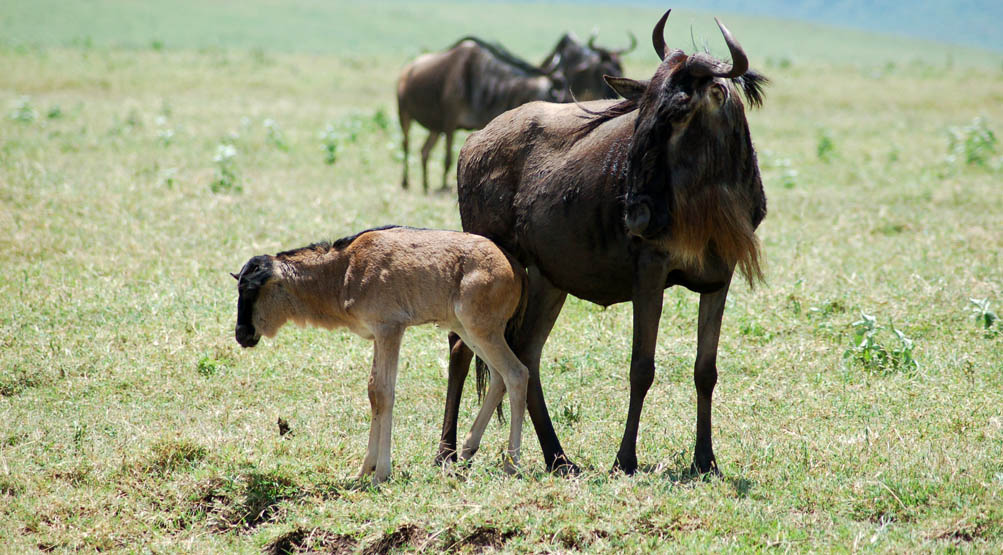 Not all the animals survive the birth, which, while sad, means a meal for several predators. On one safari, a still-born giraffe resulted in hours of incredible animal sightings as leopards and lions fed on it.
January falls during the short rains season in the Serengeti
The short rains are just that: showers that come on quickly, do their thing, and move on. The moisture brings a green vibrancy to the landscape. The dusty air of September and October is a thing of the past, and the cool nights practically beckon you into a deep sleep at the end of each day.
If you're looking to escape the crowds and cold over the New Year and are looking for a destination that will really help you start the year off right, a safari in the Serengeti is an excellent choice. The short rains and the birth of many ungulates make it a special time, indeed.
About the author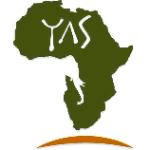 yourafricansafari.com

Has been on: 15 safaris
Your African Safari (YAS) is a safari-planning resource for anyone planning an African safari. It features information on over 2600 tour operators including company and vehicle descriptions, user reviews, safari itineraries and photos. It also features detailed information on 14 countries and 84 parks and game reserves.
Share on:
© Your African Safari Ltd, All rights reserved.
About YAS
Your African Safari is a safari-planning and safari review site. It was created to help support a healthy African wildlife population. All reviews are vetted before being approved and only ethical tours are published