Red Chilli Hideaway—providing local communities with clean drinking water
Highlights
Red Chilli began as a budget lodge in Kampala, Uganda in 1999 and moved to the suburb of Butibika in 2013.

Red Chilli was founded by Steve and Debbie Willis.

31 boreholes and counting have been drilled or rehabilited thanks, in part, to guests of Red Chilli.

More than $100,000 has been raised in the provision of clean drinking water for Ugandan communities.

Red Chilli currently consists of two properties: Red Chilli Hideaway in greater Kampala, and Red Chilli Rest Camp, outside Murchison Falls.
Visitors to Uganda looking for more than just a place to rest and rewind will want to consider Red Chilli Hideaway. Located in the capital city of Kampala, Red Chilli Hideaway is about 10 kilometers (6 miles) east of the city center, in the suburb of Butabika. The property is set on five acres and features dorm-style rooms and private rooms with en suite bathrooms.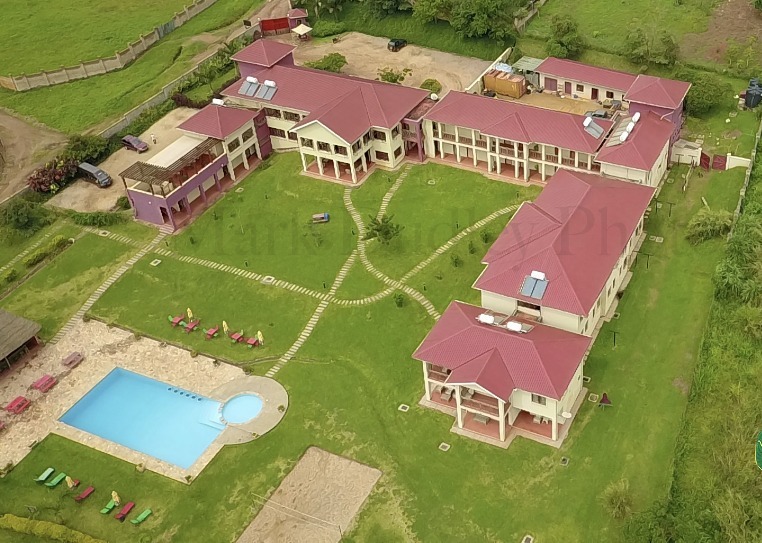 Campers have the option to pitch their own tent and prepare a meal in the communal kitchen. Those looking for a longer stay or a bit more luxury can go for the self-catering flat, complete with private kitchen and satellite television.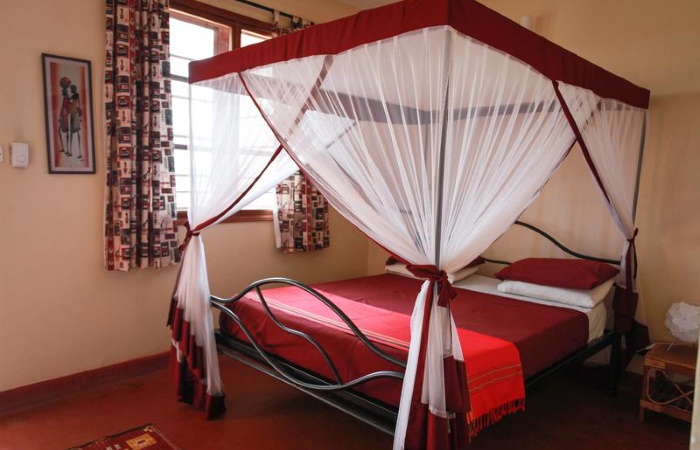 Guest amenities, like an on-site ATM, a 16m outdoor pool and free wifi, are a world away from what Red Chilli originally had on offer. Red Chilli was founded in 1999, by husband and wife duo Steve and Debbie Willis. When it first opened its doors, things that most guests take for granted, like hot water and beds, weren't available. A small parcel of land was allocated for guest tents, and a few communal showers helped keep things civil. Red Chilli moved to its current location in September 2013 and now has enough beds for over 100 guests.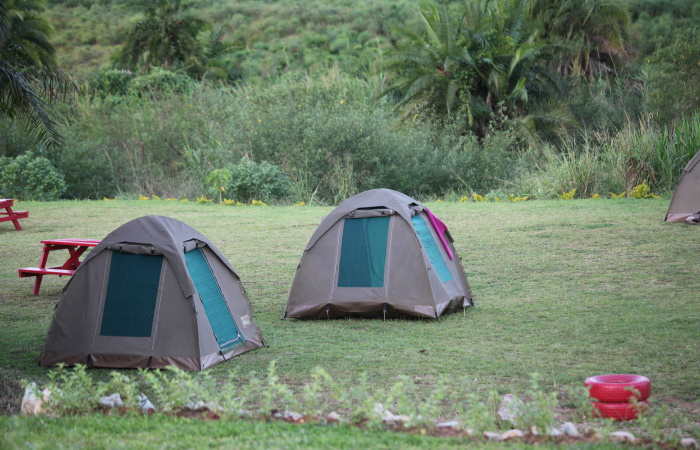 The journey from 1999 to 2013 wasn't an easy one. The untimely death of Steve in 2005 left Debbie seriously thinking of leaving Uganda for good. But adversity breeds…opportunity, innovation, strength…take your pick, because all are true, and a wonderful cause, The Steve Willis Memorial Fund, was born from the tragedy. Each and every guest staying with Red Chilli is helping local communities. The fund has provided over 30 boreholes to provide clean drinking water to villages, mainly around the Murchison Falls area. Red Chilli Hideaway also collects items that visitors leave behind, such as toiletries and clothes, and donates them to the local mental hospital in Kampala.
Your African Safari interviewed Debbie Willis to learn more about her and her work with the community.
Are you from Uganda? If not, what was it that drew you to the country/region?
I have lived in Uganda for 23 years and have been a Ugandan citizen for eight years, but I am originally from the UK. I first came to Africa for a gap year after university and spent a year backpacking around southern and eastern Uganda, which is when I fell in love with both my husband and Uganda. Steve was working for the Foreign & Commonwealth Office (FCO) at the time and was supposed to be returning to the UK after three years in the British High Commission in Kampala. He didn't want to leave and was looking for private opportunities when I came along with my dream of a budget lodge in Kampala. The rest sprung from there! Living in Uganda has been quite a rollercoaster, but I'll take the intensity here over monotony any day—the vibrant people, scenery and wildlife, along with the perfect climate, turn days here into decades in the blink of an eye!
Is there a story behind the name Red Chilli?
When we came across the five acres for the original property, the land was neglected, with abandoned, derelict buildings. Among the rubble and ruin were numerous red chili bushes—the ultra hot bird's eye chilis that grow wild here. We knew the name Red Chilli Hideaway was meant to be.
Your work with the boreholes is impressive. What was the genesis of this project and why boreholes? Do they require a lot of maintenance?
Steve was tragically killed by rebels of the Lord's Resistance Army (LRA), no longer in Uganda, up in Murchison in November 2005, and my world fell apart for some time. I returned to the UK with our two year old son and had just learned I was pregnant with our daughter, Zoe, now aged 15.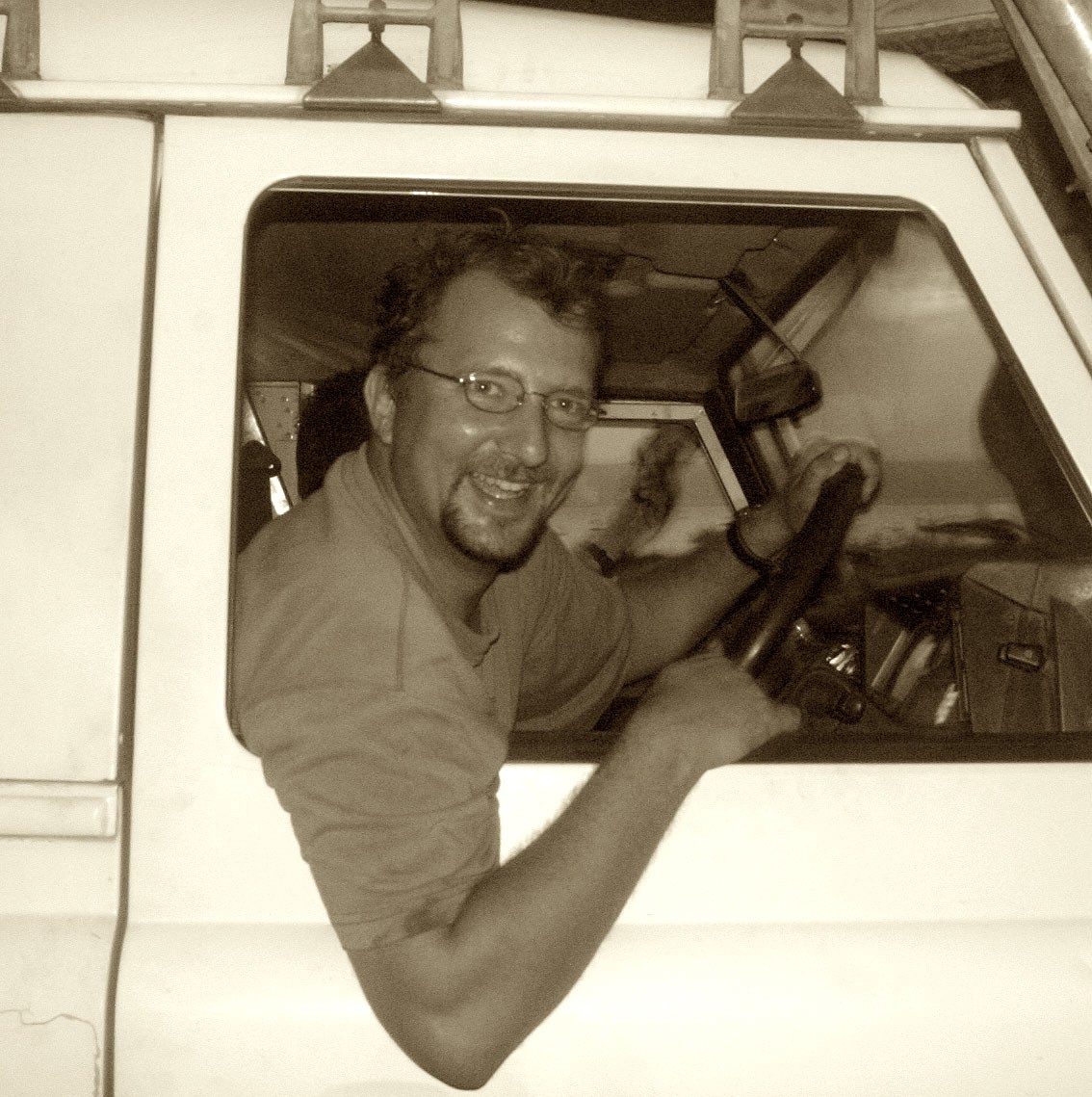 I thought I would never return to Uganda at that point. It didn't take me long back in the UK to realize I was far better off here in Uganda! At Steve's memorial in Uganda and funeral in the UK, a lot of people wanted to donate money to my family or perhaps a cause, which got me thinking that something good had to come out of something so awful. I started off thinking about a medical center, or a school, or a home to rehabilitate child soldiers recovered from the LRA. The problem with these projects was that they would need continued regular funds to be effective and would also require close scrutiny and management, which I didn't have the time for. I couldn't bear to think of people's donations being misused. Finally, I hit upon the idea of the provision of water—clean drinking water has to be the most basic human right. Without it, children cannot go to school. With it, they are less likely to need a medical center. So many people in Uganda are still drinking out of traditional water sources—a stagnant pool or a muddy spring shared with animals—and disease is rife.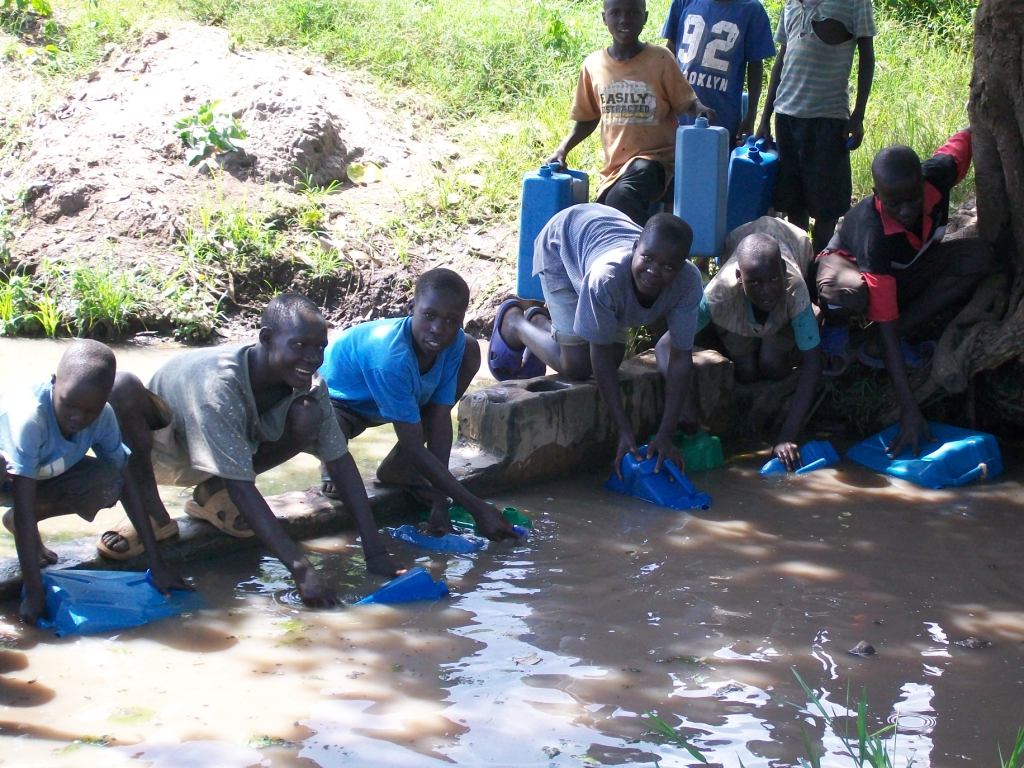 Furthermore, funding for boreholes is more flexible than a school or a health center—I could simply raise funds in my own time until we reached the goal of the amount needed for another one and then drill. No further monitoring is needed on my part and yet they continue to provide for thousands in the community for years. To this end, I found a great partner in the Water Trust, based in Masindi, and Bweyale, who help me find suitable communities—villages/health centers/schools in areas that had been afflicted by the LRA. They do all the hard work in locating needy areas and then surveying, drilling and sensitizing the community to practice good hygiene. They also look after the boreholes. To date, we have drilled or rehabilitated 31 boreholes and they are all still functioning well today. We've raised and spent over US$100,000 in the provision of clean drinking water and literally saved thousands of lives, which is extremely rewarding.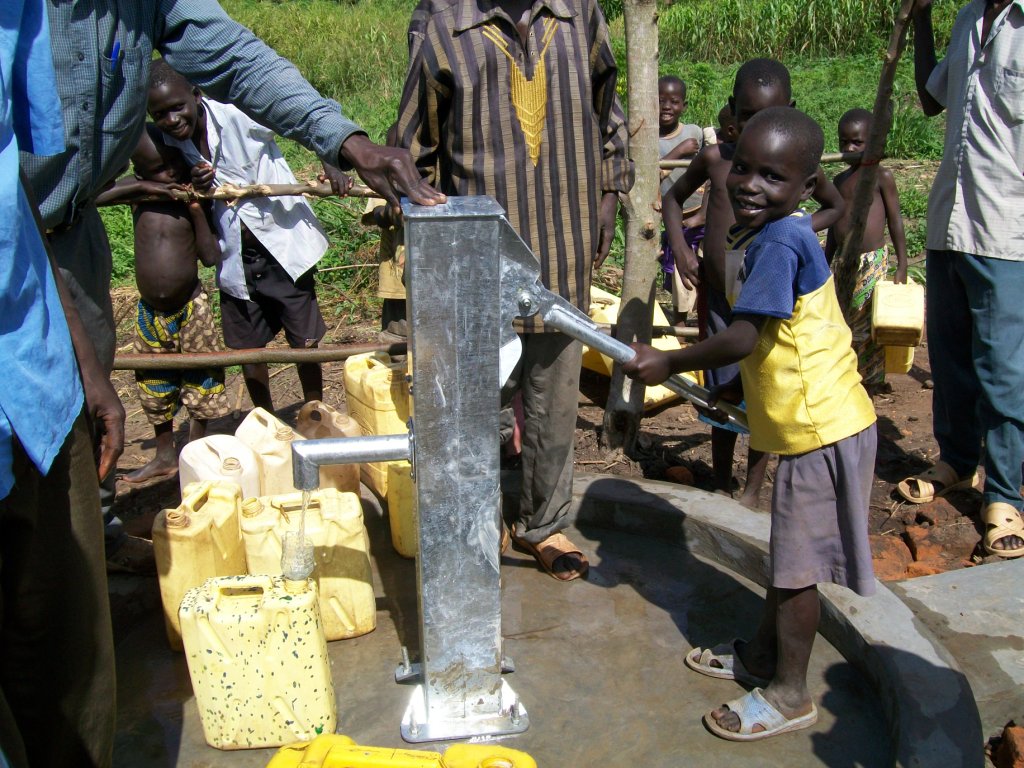 Are there ways your guests can help support your efforts?
Simply by staying at Red Chilli people are supporting the Steve Willis Memorial Fund and contributing to new boreholes. We donate every year to the fund and some of our income revenues, such as the book swap or office services, go directly to the fund. We often organize fund-raising events and activities, too, and guests can definitely get in touch with us to enquire about how they can be a part of any up-coming plans or to make a donation.
In 2013, Red Chilli Hideaway relocated to Butabika, a Kampala neighborhood. What are some of the perks of staying in this area?
Butabika is a wonderful suburb of Kampala, about 10km out of the city center. We normally offer a shuttle service three times a day into the center of town, but it's currently out of action because we are just too quiet in these Covid times. We hope to get it back up and running as soon as we get a few more guests!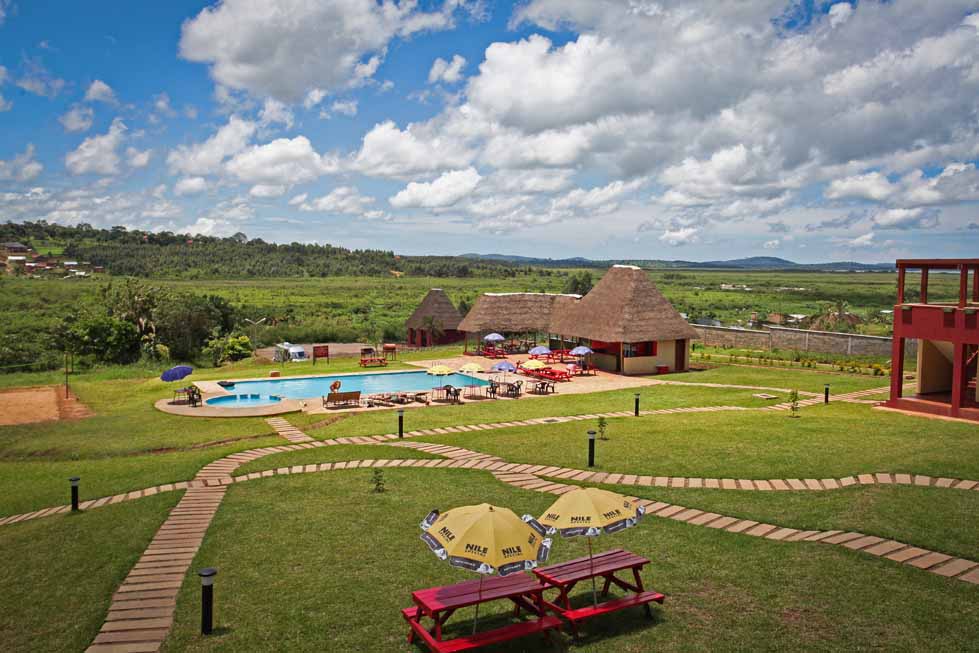 Red Chilli Hideaway is situated right on the border of the wetland with stunning views across to Lake Victoria and enjoys a beautiful lake breeze. There are horse riding stables within 500m and guests can take a hack down along the shores of Lake Victoria. We've five acres of beautiful gardens and have a 16m swimming pool, pool bar and spacious campground. It's quiet and tranquil with clean air—a welcome retreat after the extreme hustle and bustle of downtown Kampala!
The compound is secure with 24-hour security, CCTV and armed response backup. Supermarket, market and shops all still within walking distance.
About Red Chilli
Red Chilli is contiuously working on reducing its carbon footprint. Some of its current efforts include:
Using solar energy to heat water, run fans and charge electrical devices
Harvesting rainwater for laundry and cleaning
Growing its own fruit and herbs
Sourcing local food whenever possible
Guests who are looking to do more beyond their lodging fee donation can visit or volunteer for the day at another great initiative within walking distance, Girl Up Uganda. Girl Up also sells beautiful handmade crafts and clothes at Red Chilli in aid of empowering the girls and women in the community. Red Chilli also owns and operates Red Chilli Rest Camp outside of Murchison Falls.
About Debbie Willis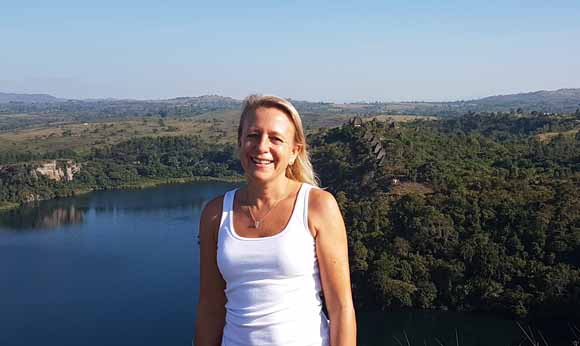 Favorite park or game reserve:
Best time for a game drive:
At night, in an open vehicle!
Favorite mammal:
Favorite bird:
Shoebill stork
Favorite animal noise:
The sound of a hippo munching grass right next to your tent at night.
Sundowner of choice:
Gin and tonic with ice and lime / angostura bitters
Where have you not been on safari but would love to go?
About the author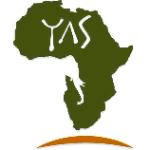 yourafricansafari.com

Has been on: 15 safaris
Your African Safari (YAS) is a safari-planning resource for anyone planning an African safari. It features information on over 2600 tour operators including company and vehicle descriptions, user reviews, safari itineraries and photos. It also features detailed information on 14 countries and 84 parks and game reserves.
Share on:
© Your African Safari Ltd, All rights reserved.
---
2 Comments
---
Said on 13 October 2021 15:57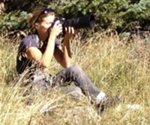 Would love to stay there on my next visit to Uganda.
---
Said on 21 January 2022 22:00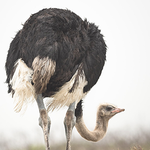 Impressive...!
---
Log in to leave a comment
About YAS
Your African Safari is a safari-planning and safari review site. It was created to help support a healthy African wildlife population. All reviews are vetted before being approved and only ethical tours are published