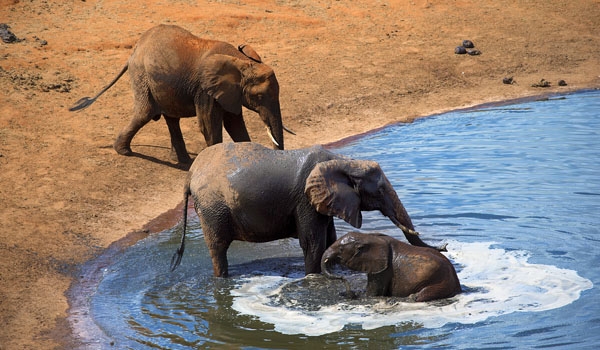 Published on July 14 2013
Written by: Alex R.
82 views
Obama's $10 million campaign against poaching
Highlights
25,000 Elephants are killed every year for their ivory.
African Elephants are currently found in 37 countries in sub-Saharan Africa.
There were 1.3 million African Elephants in 1979, and there are only an estimated 500,000 to 700,000 left in the world today as a result of the ivory trade.
Elephants are primarily killed for their ivory, which is used for making carvings, ornaments, combs, jewelry, and chopsticks.
International trade in ivory was officially banned in 1989 by the Convention on International Trade in Endangered Species of Wild Fauna and Flora (CITES), but there is still a thriving black market for ivory around the world, particularly in Asian countries like China and Vietnam.
The rising demand for ivory tusks and other animal parts in Asian nations like China and Vietnam coupled with light penalties for the crime has led to an increase in the number of poachers. Many are villagers with a low income who turn to poaching for a large payday.
Earlier this year, the United Nations found evidence which proves that profits from the illegal ivory trade are used to fund rebel groups in Central Africa. The seriousness of poaching in the continent led President Obama to announce a new initiative against wildlife poaching during the Tanzanian leg of his tour. He pledged to use his executive authority to take action against the illegal trade that is fueling wars and threatening the survival of elephants and rhinos.
Obama's executive order will give $10 million for training police officers and park rangers in Kenya, Tanzania, South Africa and other African countries. According to The Thin Green Line Foundation, over 1,000 rangers have lost their lives in the line of duty over the past decade. That's one ranger murdered every four days. Obama's initiative could help to boost the rangers efforts and his support, including the development of a Presidential Task Force on Wildlife Trafficking, could help to stop--or at the very least curb--the poaching of Africa's endangered wildlife.
Other charities in the fight to save African wildlife include The David Sheldrick Wildlife Trust. Established in 1977, the David Sheldrick Wildlife Trust is a small charity and wildlife orphanage created to honor the memory of the founder Warden of Tsavo National Park. David Sheldrick spent his life studying the elephants in the park together with his wife, Daphne. They spent a lot of time studying their food sources and lifestyle as well as rescuing and hand-rearing vulnerable elephants, rhinos and other animals. David Sheldrick was at the center of the 1970s ivory poaching wars in Tsavo and the orphanage is a continuation of his legacy.
The Trust is run by the warden's widow, Dame Daphne Sheldrick, and it is home to orphaned elephant calves and rhinos from all over the country. In a recent interview, Dame Sheldrick said the number of orphaned wildlife has greatly increased over the last few years because of the rising poaching crisis in Kenya and the rest of Africa. She further stated that Kenya needs to have stricter laws to punish poachers who kill elephants for their ivory tusks, and that failure to prevent poachers will have adverse effects on the economy and tourism industry in the country.
The work done by Dame Sheldrick and her orphanage is greatly helping the conservation effort. She has successfully raised more than 150 elephants, and so far 70 have been released back into the wild. Sheldrick is now able to take in more orphans than she could in the past, which is good news considering the rising rates of poaching in the country.
The orphanage plays an pivotal role in Kenya's conservation effort. Calves under two years old die within 24 hours of becoming orphaned unless they are saved by conservationists. Sheldrick's orphans are mainly brought from Tsavo National Park. They are fed a special milk formula for sustenance and are cared for until they are old enough to be released back into the wild. The milk formula was invented by Sheldrick and she is the first person to successfully hand-rear baby elephants. The milk is made with a base of human baby formula and additional ingredients like vegetable oils, coconuts, cereals and other important minerals.
Elephants are complex feeders and the babies must be taught with great patience to suckle on the large milk bottles used by their caretakers. They need to be fed every three hours and they spend the rest of their day rolling in dust, playing and bathing.
Dame Sheldrick's effort has not gone unnoticed. She has received a lot of praise, awards, and distinction for her conservation efforts in Kenya. She was decorated by the Queen in 1989 with the title, Dame Commander of the Most Excellent Order of the British Empire. She starred in a feature nature documentary, Born to Be Wild 3D, about orphaned orangutans and elephants. She also authored her memoir Love, Life, and Elephants: An African Love Story, which tells the amazing story of her life and her tireless campaign for putting an end to poaching and for conserving Kenya's wildlife over the last fifty years.
In addition to taking care of orphaned wildlife. The orphanage also has several community outreach programs which are trying to create sustainable relationships with the local communities which border Kenya's National Parks and wildlife reserves. The programs strive to improve the living conditions and education standards of future generations and encourages them to protect the wildlife and environment.
The orphanage is open to the public every morning from 11am to 12pm. Visitors can watch the animals being fed and they are allowed to interact with them. The animals receive loving care 24 hours a day from Sheldrick's dedicated team, who act as surrogate mothers for the calves and give them a fresh opportunity to survive in the wild.
About the author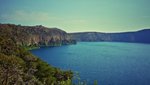 Alex R.

Has been on: 12 safaris
Share on:
© Your African Safari Ltd, All rights reserved.
About YAS
Your African Safari is a safari-planning and safari review site. It was created to help support a healthy African wildlife population. All reviews are vetted before being approved and only ethical tours are published