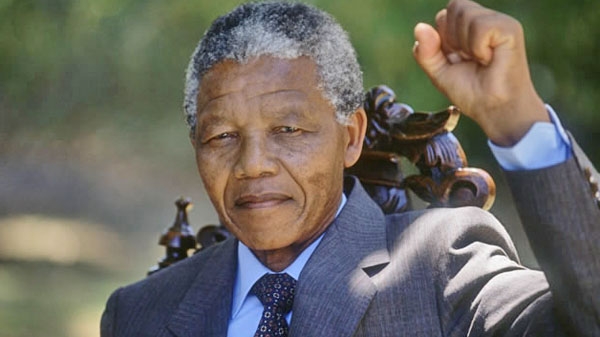 Published on June 23 2013
Written by: Mike Sage
717 views
Nelson Rolihlahla Mandela – Is it time to say goodbye?
Madiba, as Nelson Mandela is affectionately known in South Africa, has become rather frail over the last few years and has spent a lot of time in hospital recently. His condition seems to be more serious this time, but the family and authorities seems to be keeping mum on his true condition.

There seems to be an extra veil of secrecy about the state of his health which naturally leads to speculation with most South Africans, and indeed the whole world, holding its breath. Rumours have even circulated that Madiba is being kept alive by a machine. If this is the case, we need to ask if it is a family or political decision. If he has a good chance of recovery, then by all means keep him going, but if the end is neigh, then let the man go with the peace and dignity that anyone deserves at that stage of their lives..
If he does recover and is well enough to be dis-charged from hospital, I believe we are clearly witnessing the end of an era, but what will this mean to South Africa and indeed, the rest of the world?
Madiba has been living in relative seclusion for some time now and has had very little to do with the outside world. He did not interfere much in political matters after his retirement and, and, as he became more frail, he naturally kept out of the limelight. The only time that one hears about Nelson Mandela nowadays is around his birthday and naturally when he lands up in hospital. Unfortunately his family, with particular focus on some of his greedy offspring, are waging a public war with regard to his will, the rights to his name, control of trusts, paintings etc.

Nelson Mandela is an icon and revered for his statesmanship internationally, and when the time arrives and he takes leave of this planet, we will no doubt have a nation in deep mourning. But what happens then?
The doomsayers are predicting anarchy but, the truth be told, he has had very little influence on the way the country is run for many years and I believe it will be an emotional farewell – full stop. Yes, he is still a symbol of unity, but he no longer has political clout due to his frailness. His parting could possibly even have a uniting factor as people across the divide will hopefully come together not only to mourn, but to celebrate his life as well.

There will be certain political parties, interest groups and individuals who will attempt to hijack his demise for power and personal gain, but once the formalities are done and dusted, South Africa will return to what and where it presently is.

The radicals and the unions will make impossible demands of the country in Nelson Mandela's name, but I believe the majority of forward thinking people want to take this beautiful country forward in peace. His legacy and foresight will be a positive guiding light, but his departure will unlikely have a profound impact on South Africa or the rest of the world.
Is it not best to allow the world to say goodbye to someone while they are still with us, rather than saying goodbye once they have already departed?
About the author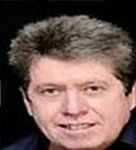 Mike Sage

Has been on: 3 safaris
I am an author, poet and businessman. My passion lies with all things inspirational, especially the written word. I have authored a book called "The Promise of Success" and have read and been inspired by many famous authors. I have also written many poems and coined scores of quotes mainly on the inspirational side. The Poems can be viewed at http://www.inspirational-quotes-and-poems.net/michael-sage.html Have also been in many fields of business from trucking to banking, clothing, retail, fmcg, life insurance and investments. An avid sports follower of cricket, rugby and soccer with my main sporting passion being with Formula 1. I also raced for numerous years in both saloon cars and single seaters. My motto I live by is: I can do it, as long as I never give up - ever!
Share on:
© Your African Safari Ltd, All rights reserved.
About YAS
Your African Safari is a safari-planning and safari review site. It was created to help support a healthy African wildlife population. All reviews are vetted before being approved and only ethical tours are published