Madagascar Classic Collection—sustainable luxury with a community focus
Highlights
Mandrare River Camp was founded in 2007. 5 species of lemur are found here.

Manafiafy Beach & Rainforest Lodge was founded in 2010. It's an ideal location for whale watching.

Both properties are located in the southeastern area of Madagascar.

Lodges are closed January, February and March

There is a three-night minimum stay

April through September, temps are normally between 20-25C

October through December, temps get up to 30C

There is no wifi—guests are fully immersed in nature

After the fishing industry, MCC is the largest employer in the area
Madagascar, the world's fourth largest island, is home to over 110 species of lemurs. It is estimated that 90% of its flora and fauna is endemic, making it an ideal destination for those seeking pristine wildlife experiences unadulterated by overtourism. One luxury tourism company that is working hard to keep the island's culture and environment intact is Madagascar Classic Collection (MCC).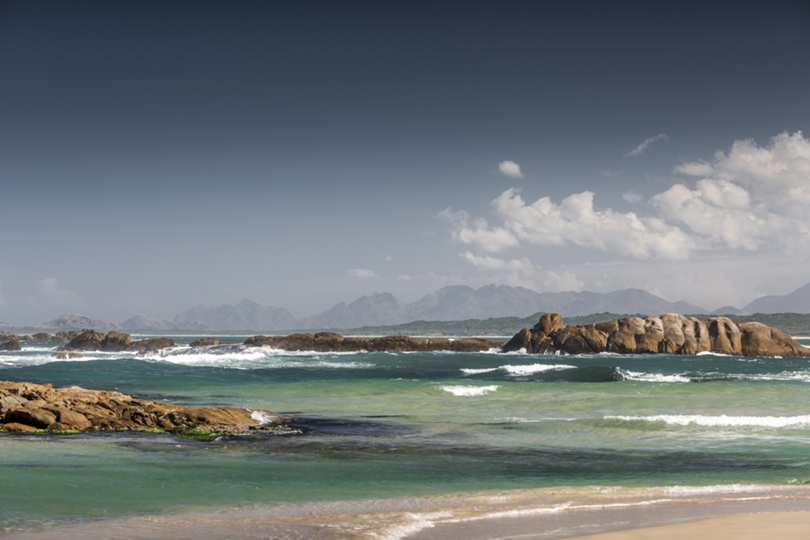 MCC hires from the local population for 90% of their positions and works closely with the community to help rebuild vital roads and protect local forests. They strive to promote environmental protection and strengthen and revive pride in local traditions, culture and the environment.
About Madagascar Classic Collection
Madagascar Classic Collection has been operating in Madagascar since 2007, creating unique tours to all parts of the island. It presently consists of two luxury properties: Mandrare River Camp, a tented camp with seven fully-outfitted rooms in the heart of southern Madagascar's spiny forest, and Manafiafy Beach & Rainforest Lodge, a barefoot luxury lodge with five rooms tucked into a secluded and serene bay on the southeastern shores of Madagascar.
About Mandrare River Camp
Founded in 2007, Mandrare River Camp is the inaugural property located on the banks of the Mandrare River.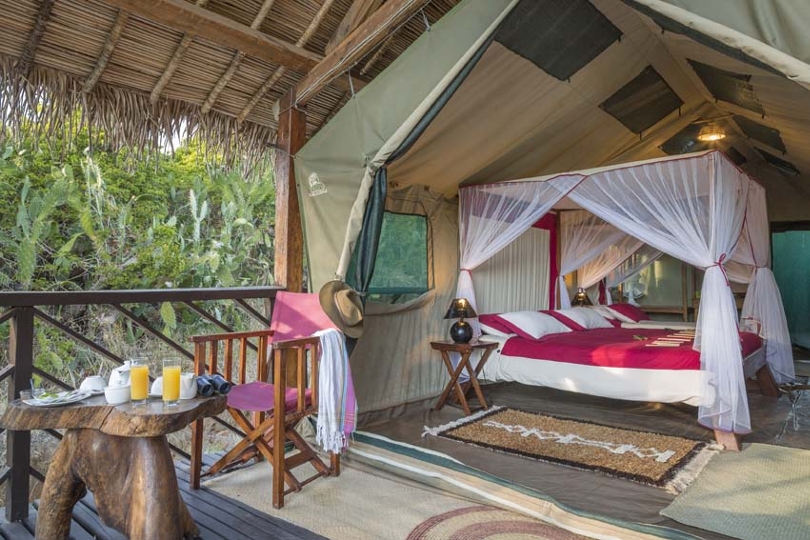 Those looking to spot lemurs will be interested to know that five species are found here: grey mouse lemur, grey-brown mouse lemur, sportive lemur, Verreaux's sifaka and the ring-tailed lemur.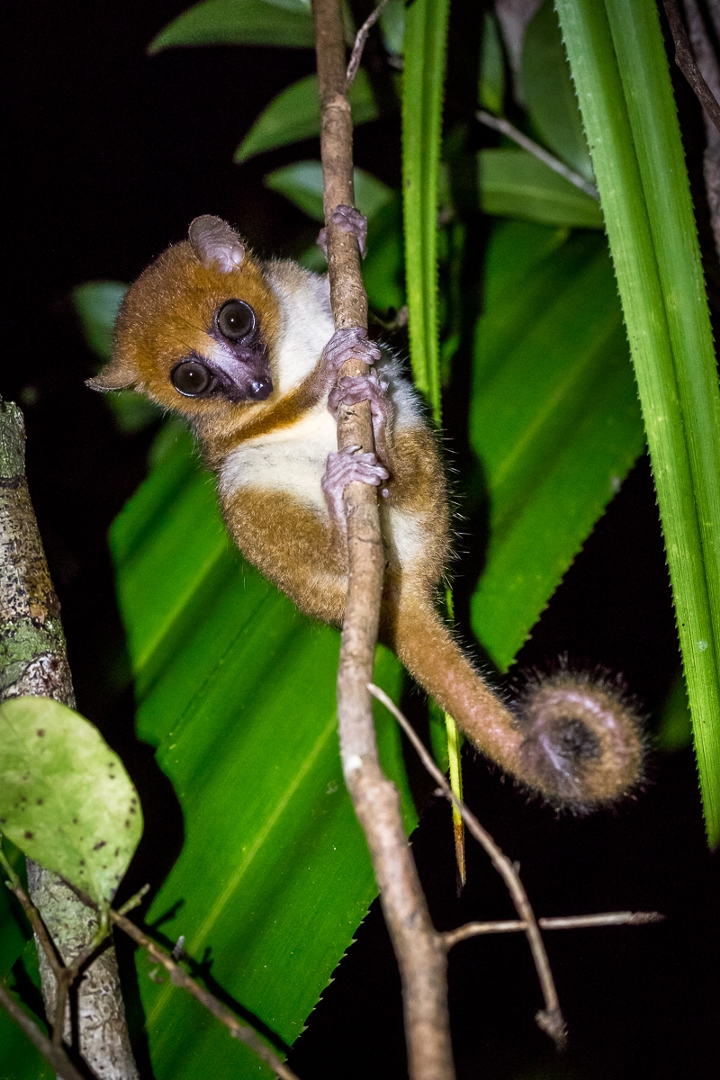 Grey-brown mouse lemur
Bird lovers will be able to enjoy species such as the couas, painted snipe, teal, Malachite kingfisher, sand grouse and herons.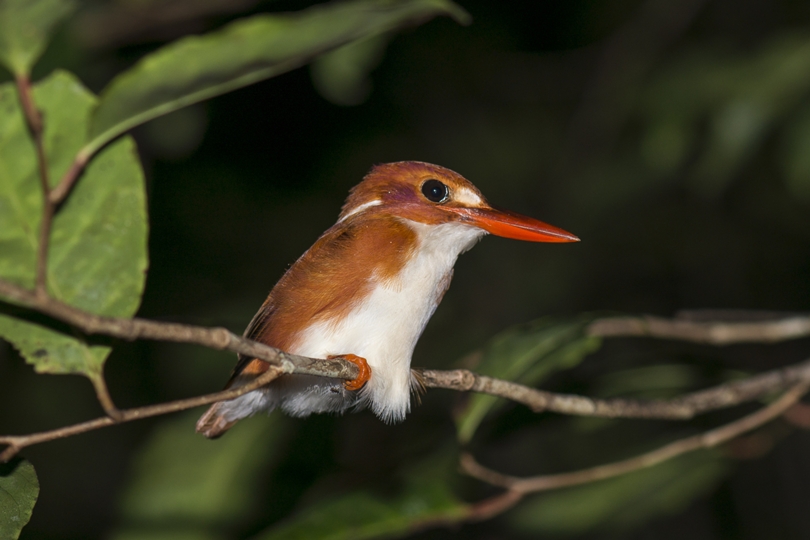 Pygmy kingfisher
About Manafiafy Beach & Rainforest Lodge
Founded in 2010, Manafiafy is slightly more intimate and it located on Madagascar's eastern shore, about three hours north of Fort Dauphine. Activities included in the price of stay include canoeing, yoga, visits to local markets and schools, and night walks, to name a few.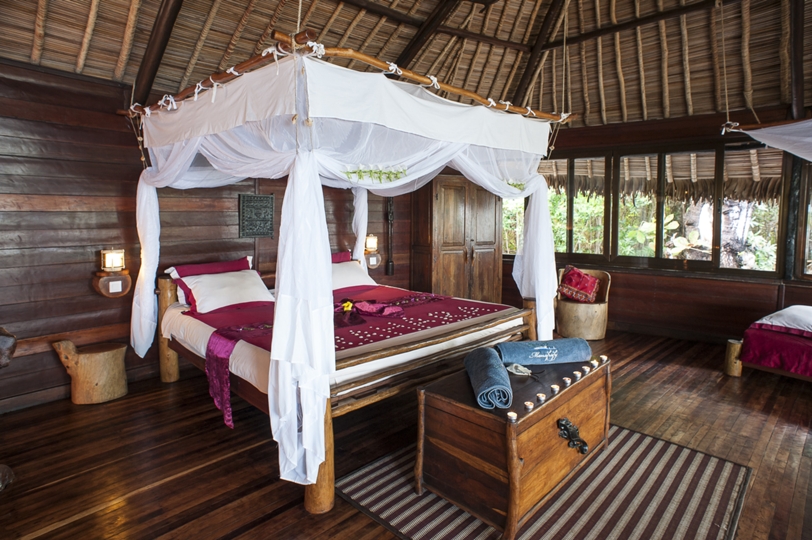 Both properties actively stive to reduce their carbon footprint. Electricity is solar-powered at Mandrare and a combination of wind- and solar-powered at Manafiafy. They are open nine months of the year and closed from January through March.
YAS interviewed founder Edward Tucker Brown to learn more about their conservation and community efforts.
What made you choose Madagascar for your high-end lodges and camps?
I first arrived in Madagascar in late 2005 to run a local tour operator business and I fell in love with it immediately, so different from both mainland Africa and the rest of the Indian ocean—areas I know very well. I decided to bring my knowledge of luxury camping to Madagascar.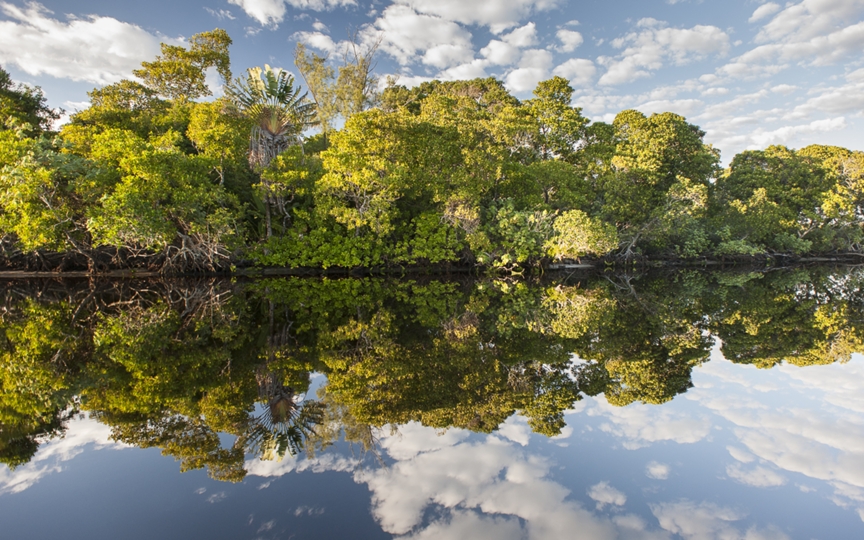 We aim to offer a similar experience to the properties in east and southern Africa: good community interaction, great guiding and lots of little touches and surprises
How do you define experiental travel?
For me, experiential travel is getting that travel feeling and experience we had when we were young backpackers, but doing it in style and comfort. It's authentic experiences and really getting to places that only a backpacker can reach, meeting villagers and communicating with gestures and smiles or just absorbing wide open spaces.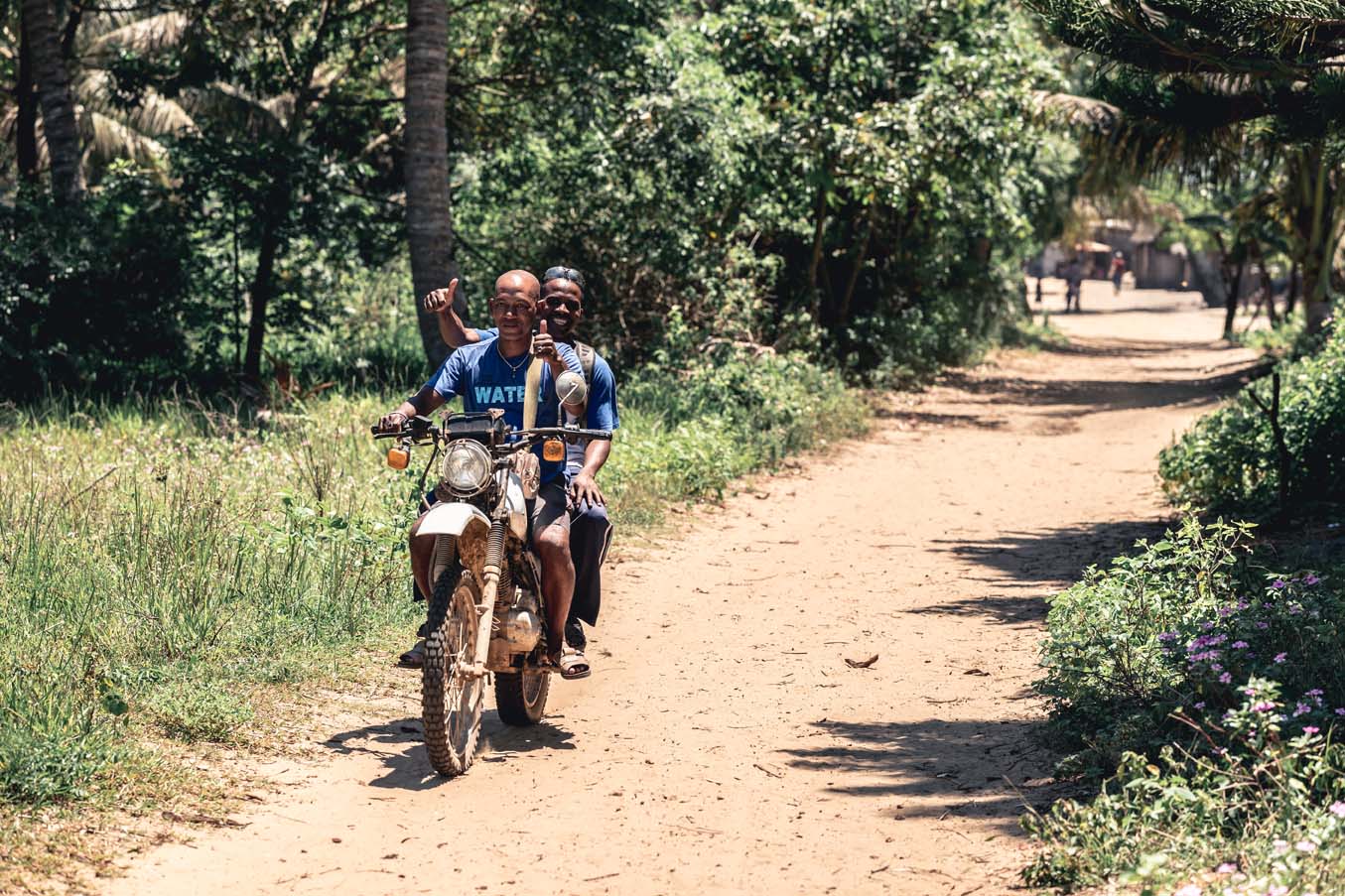 Giving a guest that special feeling of discovery and wonder, with great food, service and a first-time explorer vibe, is experiential travel.
Manafiafy: how can guests contribute to your efforts, monetarily and otherwise?
Manafiafy is a group of three fishing villages and has been at the center of Madagascar's spiny lobster fishing industry for a generation. The fishermen depart daily in 4-person dugout canoes on the ocean to bring back lobster which is then exported to Japan and Europe.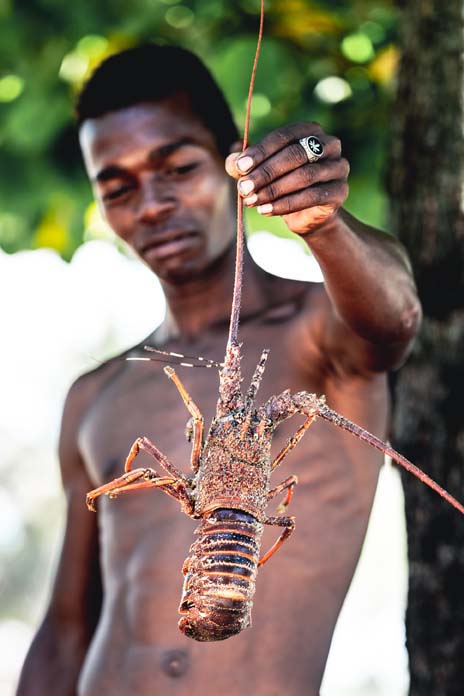 Helping the fisherman has always been one of our key community efforts. Using our motorboats, we carried out regular rescues of crews capsized at sea who would otherwise drown. Seeing this, we were lucky to have some fantastic guests who assisted us in buying 300 life vests for the local fisherman. I ordered these from Baltic in Sweden, they were high quality and durable for the fisherman's daily life. We shipped them over with other supplies from Europe and they were a literal lifesaver. Manafiafy went from recording multiple drownings every year to having none at all for over three years. When the next one did happen, he was the only fisherman in the boat who did not wear his life vest.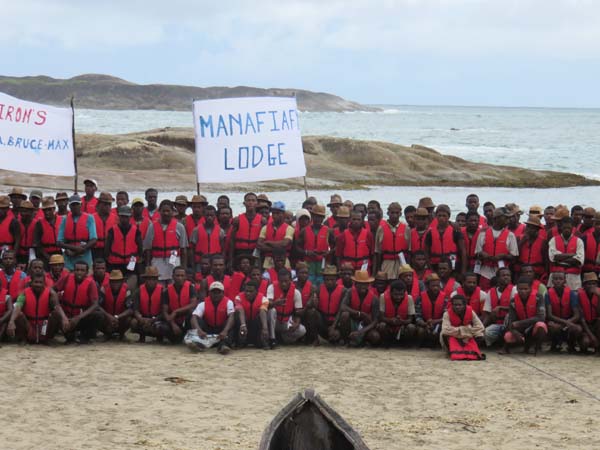 As the main source of tourism in Manafiafy, we contribute heavily to the protection of the local forests. We pay entrance fees which assist in the protection and research of the forests. We also assist in maintaining access roads, bridges and footpaths to the forests as well as the village of Manafiafy. We have done several donations of school bags to the students in Manafiafy and Mahatalaky, the nearby town.
In Manafiafy there is a lovely project called Stitch which was set up by an NGO and they do great embroidery, on bookmarks, belts, bags and more. This is a fantastic women's project and allows a significant income for the ladies from our guests, the advantage of this is that it is the only way ladies can earn a significant family income and actually choose how to spend money to benefit the family—it has been noted that most of the Stitch ladies have solar panel and lights on their huts which are rare elsewhere in the village! Lastly, after the fishing industry, we are the largest employer in the area.
Mandrare: please highlight your contributions to the community and ways in which people can help. The forest protection is particularly interesting.
In Mandrare we are literally the only foreigners who even enter the area, so it is slightly different, but in many ways more sustainable given the current situation. We are the only source of funding for forest protection.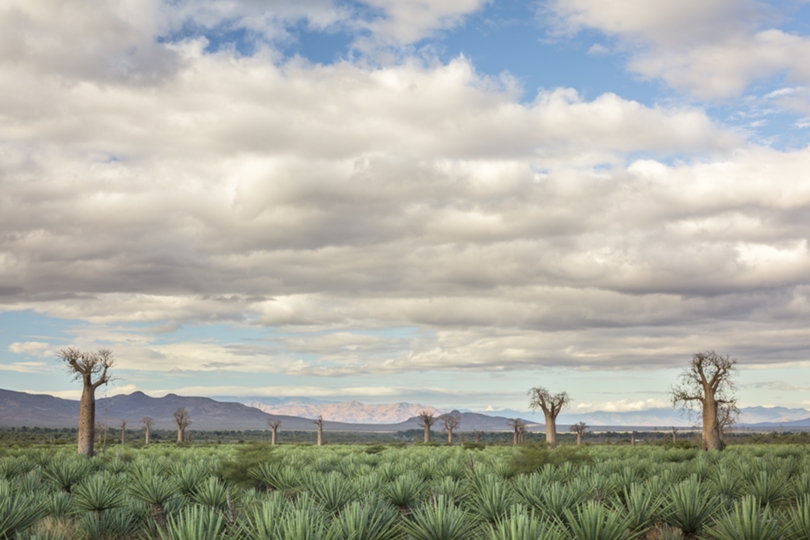 Our guests pay a forest management fee through the local community managed forestry organization. One of our missions at Mandrare is to gently improve daily life without causing reliance on us—the area is still surprisingly traditional and real—we only got mobile phone signal five years ago! Our big projects there are health and education. There is now a small, NGO-provided solar electricity in the main village—we pay for this feed to the local health center. Prior to the NGO solar electricity, we gave panels batteries and bulbs so there was light. Before this, in 2010, if you gave birth at night it was by candlelight! We have also built a maternity hostel for mothers at the clinic.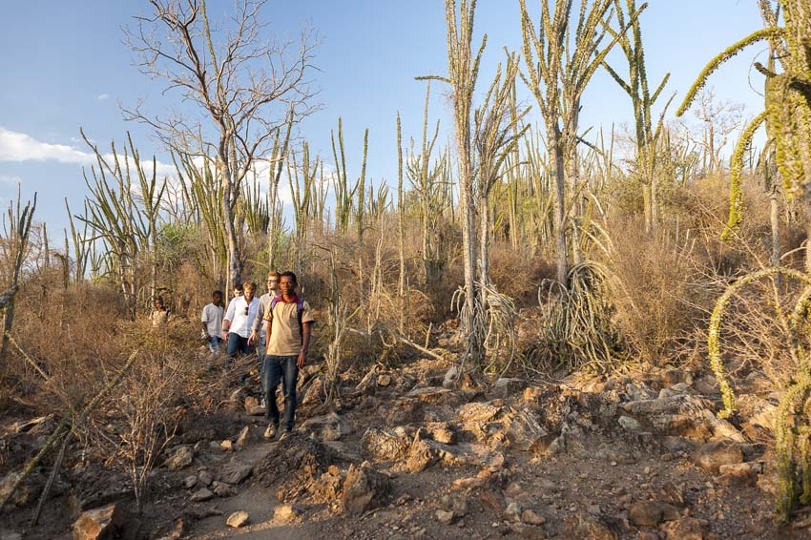 On the education front we make donations every couple of years of school satchels with pens, exercise books etc., we have given a couple of thousand out over the years. We have a school in nearby N'Aloalo which we have built and continue to support, with a host of other small projects. I have personally, and actually as I write I realize that is literal—I have grown them from seed myself, planted several hundred trees around camp, mainly tamarind, flame tree and both Indonesian/Asian and Malagasy neem species for fast-growing fill in. The tamarinds are my real labor of love! I started planting them in 2007 and only a handful are now taller than me, a slow-growing tree. I learnt the hard way that they can't grow in sunlight or in very shady areas, they need 60% shade in the summer daytime.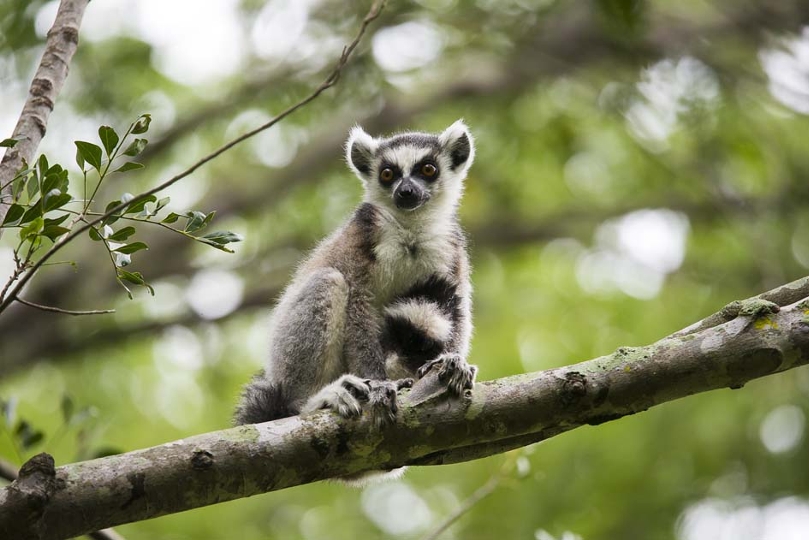 Ring-tailed lemur
Tamarind is the main tree in the riverine forest we call Gallery Forest and can be up to 50% of the diet of ring-tail lemurs.
Do you have any big projects planned for the next five years?
As it has been a few years since our last donation we are planning to be doing another life jacket donation for the fisherman in Manafiafy. In Mandrare, we will be redoing another school in a different village a little nearer to the camp. Our main new project will be a third property in the west of Madagascar. But COVID-19 has firmly put the brakes on that at present.
What is the minimum amount of time you recommend guests book at your properties and why?
We have a three-night minimum stay; however, four nights in Mandrare gives you the chance to settle in to the vibe and not rush, it also allows you to see the culture in depth, which is fascinating
What is your favorite month on the island and why?
April is my favorite month in Madagascar.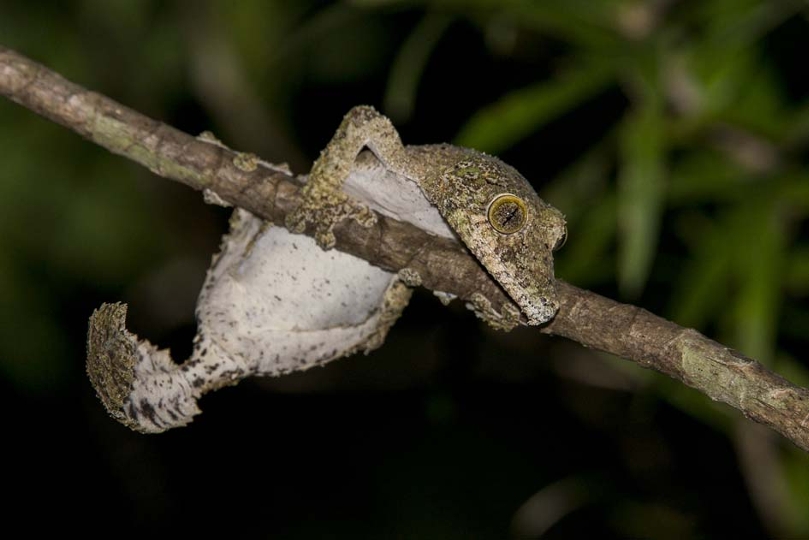 Leaf-tailed gecko
It is the end of the rainy season, so low season, but everything is lush and green, the birds are still mostly in mating plumage, and the reptiles and amphibians (Edd is a big fan of snakes) are very active indeed! The weather is fine and sunny, it's certainly outside peak season and is a great time to travel.
Anything else you'd like potential guests and supporters to know?
Madagascar is a wildlife haven and that is what draws guests. However, we at MCC have created a product where guests see the wildlife but come away learning also about an old and fascinating culture most did not expect to see or even know existed.
About Edward Tucker Brown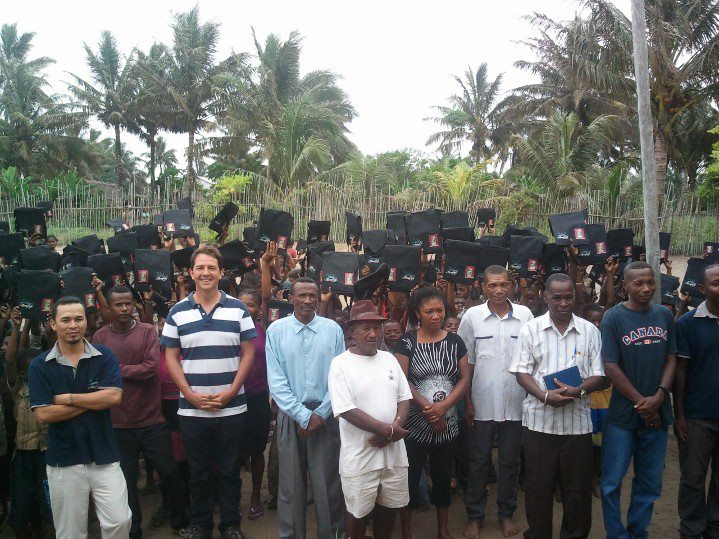 Favorite park or game reserve:
Park you'd like to visit but haven't, yet:
Midongy Sud
Best time of day for a game walk:
Evening
Favorite tree or plant:
Tamarind
Favorite animal:
Verreaux's sifaka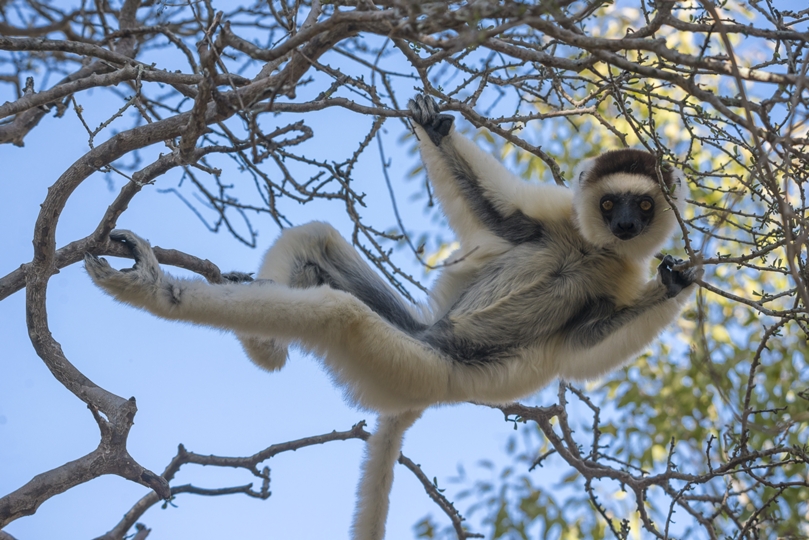 Favorite bird:
Crested coua
Favorite animal noise:
Indri lemur
Sundowner of choice:
Gin & tonic in front of baobab trees
---
Sources and credits
All images are property of Madagascar Classic Collection
About the author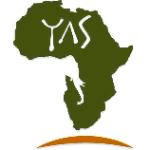 yourafricansafari.com

Has been on: 15 safaris
Your African Safari (YAS) is a safari-planning resource for anyone planning an African safari. It features information on over 2600 tour operators including company and vehicle descriptions, user reviews, safari itineraries and photos. It also features detailed information on 14 countries and 84 parks and game reserves.
Share on:
© Your African Safari Ltd, All rights reserved.
About YAS
Your African Safari is a safari-planning and safari review site. It was created to help support a healthy African wildlife population. All reviews are vetted before being approved and only ethical tours are published