Lesotho is Africa's snow kingdom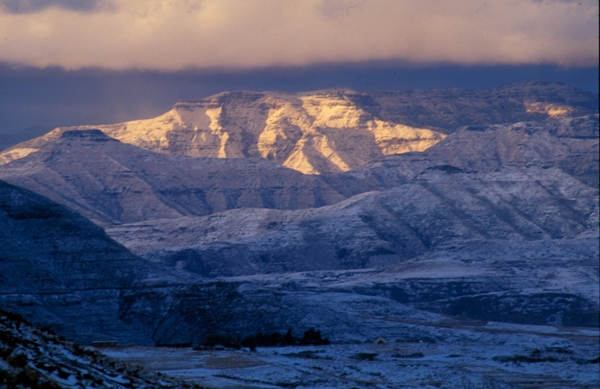 Jul 21 2013 | Written by: Fran
164 views
Lesotho: Your Africa skiing destination
Highlights
The skiing season in Lesotho runs between May and September every year.
Lesotho is Africa's coldest country, and years with all-round snow is sometimes found.
The AfriSki Mountain Resort is your best option for skiing in Lesotho.
Remember that between 4-5pm is snow happy hour at this resort - head to the piste and slopes for free skiing and snow fun!
Skiing in Africa, can that be? If this triggers your curiosity, then start planning a trip to the Maluti Mountains in the Kingdom of Lesotho!
Lesotho is Africa's coldest country, and home to Southern Africa's highest mountain ranges. Three words describe this country: small, landlocked and mountainous. But for its small size, Lesotho has tons to offer. Almost the entire country lies above 1,000 meters (approx. 5,900 feet). Some of the country's mountain peaks reach well over 3,300 meters (11,000 feet). At 3,482 meters (11,424 feet), Thabana Ntlenyana (literally meaning beautiful little mountain in Sotho) is Lesotho's highest peak. The entire country lies higher than 1,000 meters (3,300 feet) above sea level. And thus why the country is often referred to as "the Kingdom in the Sky." Until recent times, traveling by pony was the only means of transport through Lesotho's mountainous terrain, and traveling through Lesotho today you are still likely to spot locals with their small yet sturdy steads. The country's mountains and high elevation mean abundant snow in the highlands, especially during winter. Some years have brought year-round snow in the highlands even while the lowlands enjoyed perfect summer days.
The snow season is between May and September, and it is during this time that snow and winter sport enthusiasts make their way to the Lesotho Mountains. Finding your way to this small country in the mountains is not difficult – it is only a few hours' drive from Johannesburg. (But because Lesotho is an independent kingdom, it is necessary to pass through border customs). Lesotho can be reached from various parts of South Africa - it is completed enclaved by neighboring South Africa.
What is the recommended skiing location in Lesotho?
A piste covering a distance of 1.1 kilometers (0.7 miles) is the most popular skiing run in Lesotho. This piste is found at the AfriSki Resort, in the picturesque natural amphitheater close to the Mahlasela Pass meandering through the Maluti Mountains. The mountain resort is also home to two shorter slopes, offering various snow activities from skiing to bum-boarding. The snow slopes are well manicured and supplemented by daily snowmaking for excellent snow experiences! Many previous visitors have compared this resort to European standards, with excellent equipment, services and even luxuries in places! It's a place for both the novice and skilled skiing enthusiast, and a wide range of activities are on offer to keep the younger family members entertained!
Skiing in African snow is once in a lifetime experience. In an African country where close to the majority of people live below the international poverty line, a visit to Africa's snow kingdom offers more than just snow fun. For tourists, the local Basotho people offer exciting cultural experiences, and for souvenirs, handcrafted crafts of reputable quality are available throughout the country. The hand woven Basotho hat is a traditional symbol of Lesotho, and many tourists have been seen bartering these on road sides.
Lesotho offers world class skiing. The available ski slopes are maintained according to European standards and those who are not familiar with skiing are in the safe hands of tutors at the slopes. In fact, stringent safety measures apply and first timers are not allowed on the ski slopes unless the compulsory four hour snow and skiing orientation has been completed.
Nestled in the Maluti Transfrontier Park, with snowcapped mountains and a popular skiing culture, your visit to Lesotho will not only be a personal highlight, but an important economic contribution to this developing country. Make your way to the slopes now, snow season ends in September!
---
Sources and credits
Photo credits: some rights reserved by Di.Malealea
About the author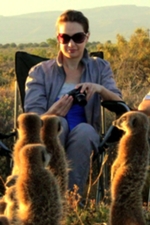 Fran

Has been on: 11 safaris
Seeing beyond the average tourist routes and experiencing local life is my type of travel! Living in South Africa I'm an environmentalist at heart, and I continue to marvel at the beauty of the African continent.
Share on:
© Your African Safari Ltd, All rights reserved.