Pit-Track anti-poaching operators with boerboel Mystique

Interview with Captured in Africa Foundation: Ensuring big cats are protected
Highlights
Captured in Africa Foundation was founded in 2016 by Drew Abrahamson.

Currently, in South Africa ~ 7,000 lions are held in captivity and bred en masse for the cub petting industry, walking with lion experiences and canned hunting.The Captured in Africa Foundation oversees all relocations and rescues, from beginning to completion.

Captured in Africa advise against all petting and walking with lion, tiger or cheetah experiences available to tourists and volunteers.

Captured in Africa Foundation has rescued and released or help relocate over 30 lions.

In addition to South Africa, lions have been rescued from Egypt, Iraq and Spain.
Your African Safari recently interviewed Drew Abrahamson of Captured in Africa Foundation to discuss the work they do towards the protection, relocation or rescue of vulnerable and at risk big cats, both in the wild and exploited captive situations.
What was the genesis of Captured in Africa Foundation?
Captured in Africa Foundation has rescued and released or help relocate over 30 lions, both wild and captive. Most have been captive situations, where we have removed cubs or adults from breeding facilities and taken them to sanctuaries. About four years ago, I became very involved with Pit-Track K9 Conservation and Anti-Poaching Unit. Carl, founder and director, saw the need I had regarding successfully locating lions on foot—it is a dangerous job. He suggested we train some K9s to help us in the field across the board, offering protection as well as early detection and scent tracking.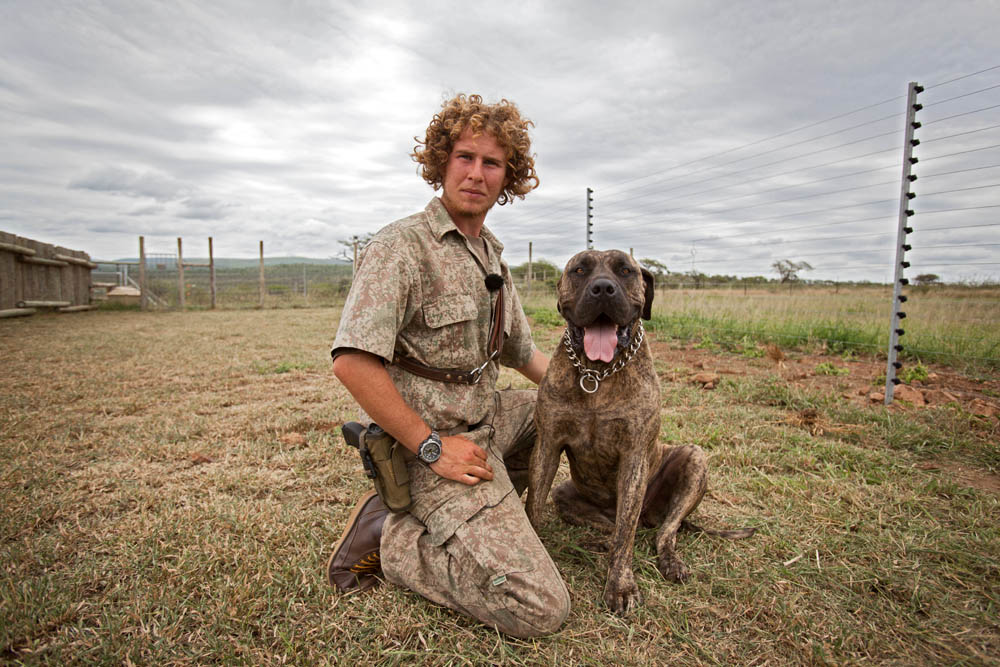 The project is still in its infancy, which requires funding to get it off the ground 100%. The equipment we need in the field is extensive and the cost is enormous. Although wild lions get out the reserves fairly often, not all cases require a K9. The lions have been in sight of people and are relatively easy to locate and keep track of. We do, however, take the dogs along, the exposure for them in these circumstances is good training. While we are called out regularly, we have come to realize when it is a necessity to take the K9s. Once we have established the prints, photographic evidence, frequency of livestock kills and lion visits to surrounding communities, we will then deploy with the K9s.
Which big cats does your project support?
K9s for Big Cats, a project by Captured in Africa Foundation and Pit-Track K9 Conservation and Anti-Poaching, supports all projects and reserves who are in need of help. The initiative was started to specifically help wild lions when they break out of reserves and where the situation is difficult for rangers to locate on foot.
You help protect and relocate at risk cats. What determines an at-risk cat?
At risk means a big cat has gotten out the safety of a reserve and finds itself in a position amongst communities or a built-up area. They are at risk due to HWC (human-wildlife conflict) as they will either defend themselves or they will end up killing livestock.
Three canines will be working with the cats, what breeds of dog are they?
The three dogs are sisters. They are a malinois and boerboel mix. The Malinois is similar in appearance to a German shepherd or Alsatian, and the boerboel is also known as the South African mastiff.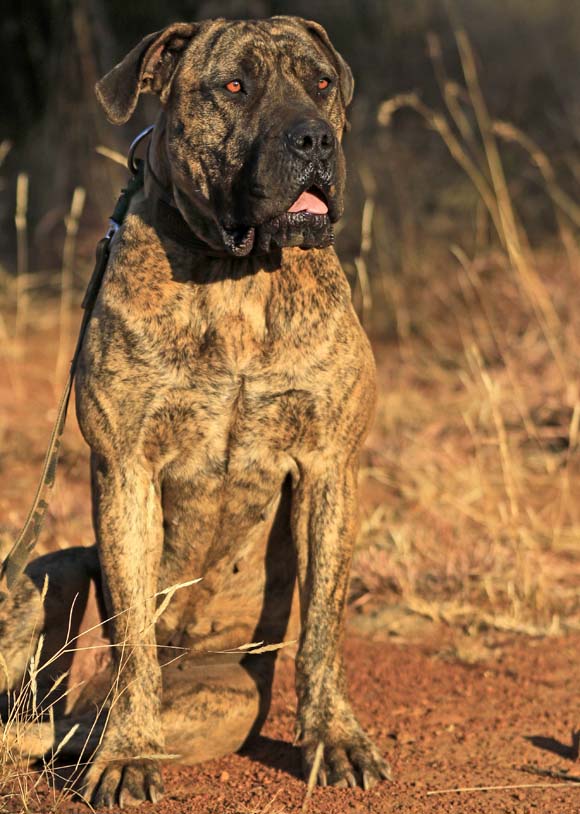 It is a great combination as the malinois have incredible noses and drive. What they lack in stamina and trepidation is brought in by the boerboel, which is South Africa's only local breed. Their ability for early warning is unsurpassed—they were bred specifically to protect cattle against dangerous game. Their instinct in the field is to be that early warning system. They will stop and indicate in the direction of the potential threat, whereas the malinois will drag you straight in.
In which countries do you work?
We work mainly in and around South Africa but have been called upon to assist in neighboring countries. Not with the K9s specifically, but with regards to advice and plans of action regarding lion tracking to get them out of compromise. In one such instance, we were called out to track five lions that were wandering a farming community about 1.5 hours away from Johannesburg.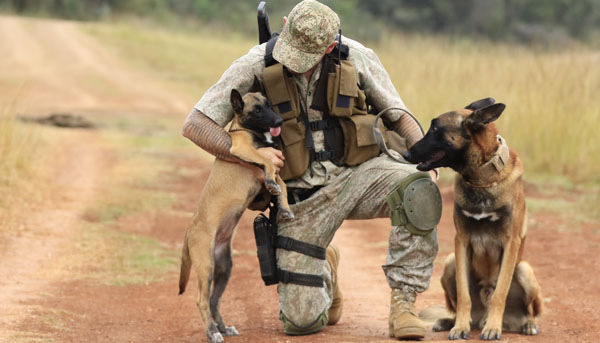 The area we covered was extensive, it was like looking for a needle in a haystack. We never did find the lions—they moved out of the area—but on numerous occasions the dogs gave us early warning, especially with the fact that all searches happened in darkness, between 7:00pm and 4:00am. The K9s being with us was essential, it prevented us from injury.
Any success stories you'd like to share?
​We were recently contacted by De Beers, who have a large mine in Tanzania. A male and female lion found their way onto the mine's property, which was predominantly bushveld, and they put the lives of the employees at risk. It was then discovered that the female had small cubs. The situation was a difficult one. The process took a few months and we were grateful the staff of De Beers were so willing to help the lions. In the end they moved off on their own, which is sometimes the case since there are no fences between conservancies in Africa. The animals move more freely, which is bittersweet as there is more chance of human wildlife conflict.
How can people help? Is it possible to include some volunteer work on a safari?
When people come on safari we try our utmost for them to have some sort of conservational experience. Volunteering while on safari is difficult, due to the nature of when situations occur, it is tricky to be there at the time something happens. When guests book their safaris with us and they want to see where we work and how we operate, we will generally build that into their experience.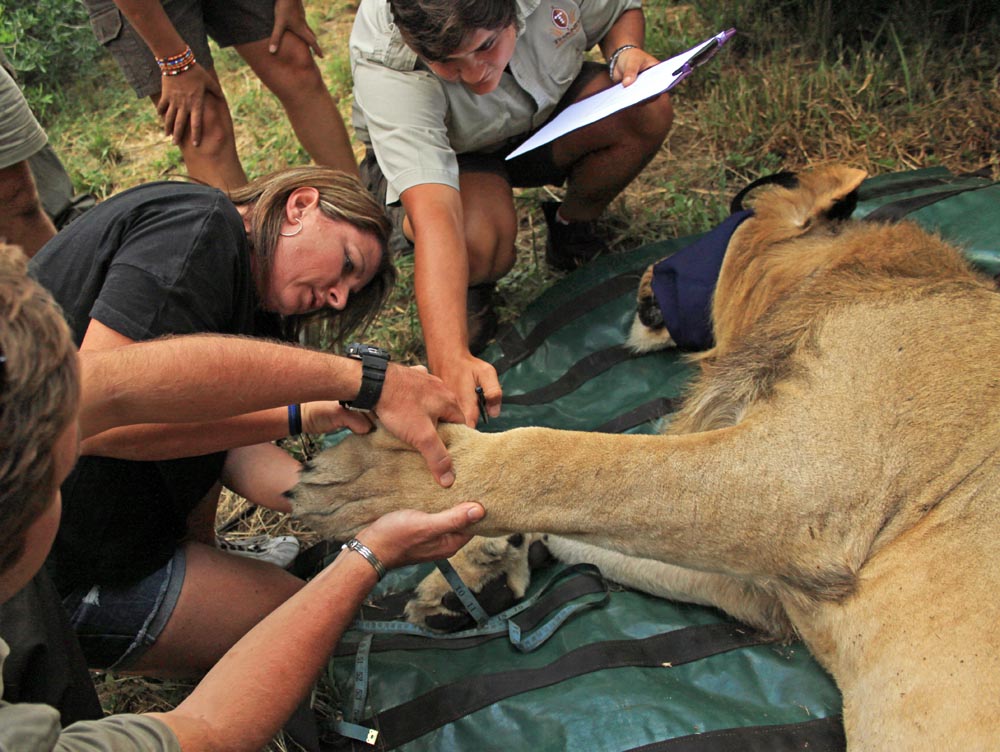 As situations with wild lions are very difficult to pin down, it can sometimes take months or even years to locate a lion that needs to be moved to another reserve. Because of this unpredictability, we have created specific packages that will incorporate an experience and visit to one of the sanctuaries we work with. We created a 'Big Cat Route' which we are reinventing at present. We are also putting together a 'Rhino Route' where guests will get to meet our Pit-Track operators, canines and visit the rhinos that have been brought in from poaching situations. Our guests are involved in education from the time they contact us, so they're aware of what their trip will entail, what communities they will support and the conservation projects that will be benefitting from their travel.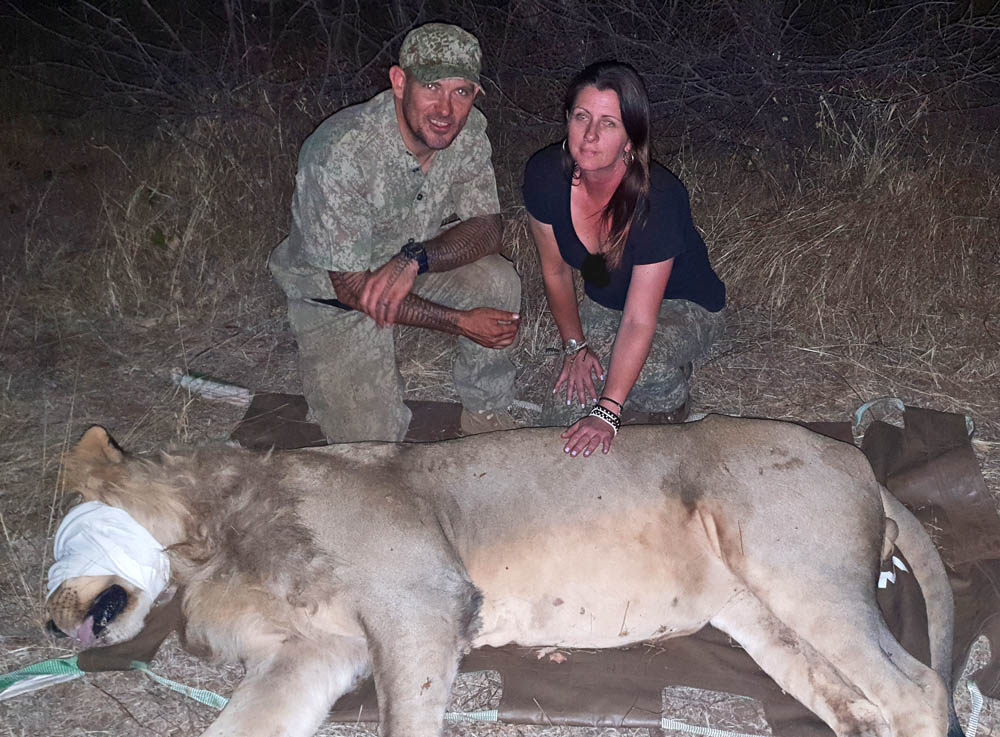 About Drew Abrahamson
Drew Abrahamson is the founder and CEO of Captured in Africa. Her company is the result of her pure love and passion for the African bush and for big cats. With her family's involvement in wildlife rehabilitation and rescue, Drew grew up around rangers and wildlife veterinarians and had many a close encounter with wild animals. Out of these experiences, she has cultivated a deep love, understanding and mutual respect for Africa's wild places and her animals.
Drew began taking a more active role in conservation and has gone on to apply that lifelong passion into effort on the ground. She has been involved in the rescue of numerous lions which were at risk—subsequently facilitating the rescue and successful rehoming of these cats.
In 2016, Drew establish the Captured in Africa Foundation, where she creates a greater awareness of the need to protect and preserve Africa's wildlife, especially the plight of Africa's big cats.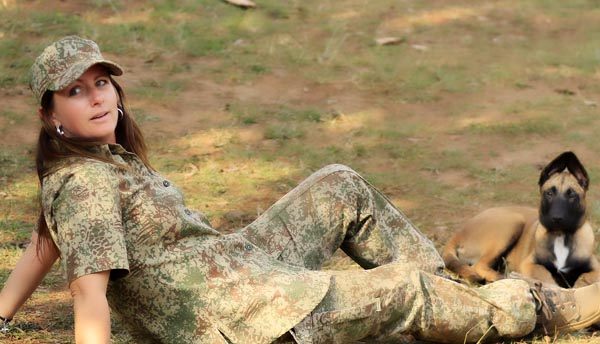 "Animals let you into their world and offer a trust that should never be taken for granted."
Favorite safari park or game reserve:
That is a difficult question as all are individual and unique in their own way. I live in South Africa and frequent our local reserves. I have been blessed to visit the Sabi Sand Game Reserve regularly, which is the place that sparked my fight for big cats. This wasn't intentional but something in me just went into overdrive. Even the areas within Sabi Sands vary, so you get to experience a variety of bushveld such as open plains, major river systems with the large jackalberry and sycamore fig tree forests that line them.
I must be honest; I am totally in love with Bostwana. The Delta, as well as the Selinda Reserve, are breathtaking. The vastness of the landscape with lack of human interference, vehicles and people is something you can't get used to but are blessed with.
The best time for a game drive:
I love both, each for their different reasons. The skies and landscape are equally as beautiful. You need to be aware of your surroundings during each, as each will provide different sounds and smells. Certain birds will call at the break of day where others will only call when the sun is starting to set.
Sunrise is a time for hot chocolate and pancakes stop in the middle of nowhere…while sunset is Amarula time, sitting in a riverbed or next to a sun-downers fire, watching the sky turn shades of orange to deep blue …followed by deep purple as darkness approaches and the stars come out… It's normally at this time where you should hear the first call of a fiery-necked nightjar.
Favorite mammal:
Definitely a leopard. Their sleek beauty and grace is difficult to explain. They have an air of confidence and they literally glide through the bush. They know they are solitary and are confident with that.
Favorite bird:
​I have a few, one of my best is a water thick-knee (new name) or water dikkop (old name). Their airy call while on the banks of water systems sends my mind into a complete state of peace and a thought of how the bush used to be before man started interfering. I love fiery-necked nightjars as it means the beginning of a star filled sky, and the calls of the cuckoos as it signifies the beginning of summer.
Favorite animal noise:
Leopard, for sure. I suppose because it is so elusive and not a common noise to hear. It's deep and guttural. Hearing it gives me goosebumps as it means that either the prince or princess of darkness is moving through the bush making their presence known.
Your sundowner of choice:
AMARULA!!! I get everyone hooked lol…
Where have you not been on safari but would love to go?
Kenya and Tanzania. I suppose for the same reason that I love Botswana: the space. They're countries with differences in landscape and wildlife.
To view more information on Captured in Africa's safari offerings, or to request a quote, please view their page on YAS.
About the author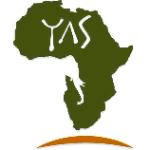 yourafricansafari.com

Has been on: 15 safaris
Your African Safari (YAS) is a safari-planning resource for anyone planning an African safari. It features information on over 2600 tour operators including company and vehicle descriptions, user reviews, safari itineraries and photos. It also features detailed information on 14 countries and 84 parks and game reserves.
Share on:
© Your African Safari Ltd, All rights reserved.
About YAS
Your African Safari is a safari-planning and safari review site. It was created to help support a healthy African wildlife population. All reviews are vetted before being approved and only ethical tours are published