Kenya, Uganda and Rwanda are joining forces to offer international tourists a single joint visa as of 2014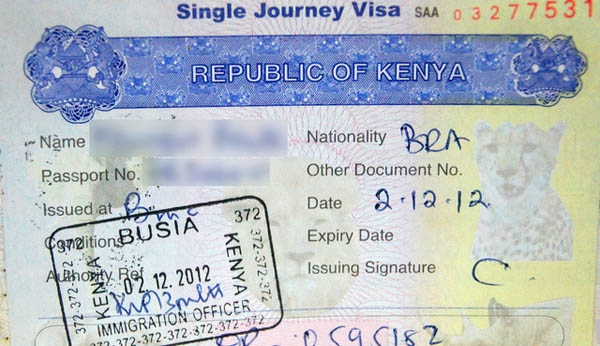 Published on November 11 2013
Written by: Fran
1352 views
In 2014: a single East African visa for seamless traveling
Highlights
Imagine moving between Uganda, Rwanda and Kenya as you please, with no visa hassles. Well, this is the future of traveling to East Africa as these countries announced their plans for visa collaboration as of 1 January 2014.
As of 2014, a joint visa for these three East African countries will cost USD100.00, and will allow tourists to enjoy cross-border travel packages.
This cross-border collaboration is part of East Africa's latest tourism planning, and travelers will be encourage to visit and experience different activities and regions of each country through combined travel packages.
Traveling through Africa can at times be an administration hassle but with this cross-border collaboration and potentially other countries to also follow this route, African traveling has just become a whole lot smoother!
Three East African countries made an important tourist visa announcement at last week's World Travel Market. At this popular tourism marketing event held in London, the three East African neighboring countries of Uganda, Kenya and Rwanda revealed that from January 1, 2014, tourists traveling to these countries will be able to travel effortlessly with the convenience of a single visa. This single visa will replace the individual country visas that are currently required by these three countries. This single visa is expected to boost tourism significantly because not only will a single visa do away with much of the current administration hassles, it will also bring about some cost reductions for tourists.
Becoming tourism friendly
The biggest motivation for these three East African countries to join forces, administration and otherwise, in this single visa collaboration is to open its doors even wider to the international traveler market. On the cards are multi-destination packages that will offer highlights of all three countries, all included in one travel package. Kenya's President, Uhuru Kenyatta, is reported to have said that the intention is to develop Kenya (and its neighboring countries) as prime destinations, and not merely stopovers on route somewhere else. These East African countries have further plans to market the region collaboratively, rather than each country aiming for its own tourism agenda. The planned joint East African visa is a confirmation of the work that has been happening behind the scenes to offer international tourists even better African experiences and seamless traveling. For example, in Kenya's prominent safari regions, airstrip renovations have been undertaken to not only improve current air traveling but also to offer tourists a greater variety of air travel to choose from.
What will it cost?
As Africa's tourism sectors expanded and even blossomed in some regions, it brought about an inevitable increase in travel costs. Currently, international tourists are paying $50.00 for a Kenyan visa, $50.00 for a Ugandan visa and $30.00 for a Rwandan visa. The combined single visa is expected to cost $100.00, thus a sure cost benefit.
Country attractions
Rwanda with its thousand hills, its special mountain gorilla and bird species among volcanic mounts, offer exciting and fascinating outdoor tourism experiences. Uganda, or the "Pearl of Africa" as it is known, offers savanna and Nile activities. Kenya of course is a safari must-see with all of Africa's most prominent wildlife species.
But what about Tanzania?
Initially, Tanzania was involved with the joint visa discussions, but formally announced its withdrawal from the Uganda, Rwanda and Kenya's visa collaboration. In explaining its withdrawal, Tanzania's Department of Natural Resources and Tourism announced that Tanzania will not partake in this agreement until certain financial and security administration have been secured among these East African countries. With the announcement of the single visa, Tanzania remained unconvinced that security and revenue matters have been thoroughly ground-truthed. But Kenya was quick to remind that the benefits of both East African countries and international tourists measured far more than Tanzania's concerns.
The possibility remains that Tanzania may, in the future, re-consider its collaboration in this cross-national visa agreement. But until the time being, travelers heading to Eastern Africa will surely reap the benefits of this promising East African cross-border collaboration.
---
Sources and credits
Photo credits: some rights reserved by Sem Paradeiro via flickr [Creative Commons]
About the author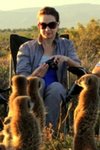 Fran

Has been on: 11 safaris
Seeing beyond the average tourist routes and experiencing local life is my type of travel! Living in South Africa I'm an environmentalist at heart, and I continue to marvel at the beauty of the African continent.
Share on:
© Your African Safari Ltd, All rights reserved.
About YAS
Your African Safari is a safari-planning and safari review site. It was created to help support a healthy African wildlife population. All reviews are vetted before being approved and only ethical tours are published