The volcanic Cape Verde islands are among West Africa's hidden treasures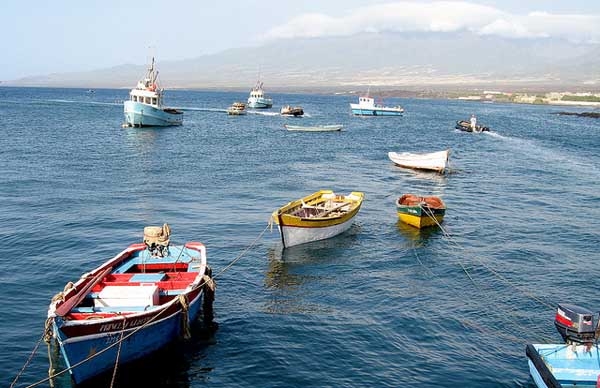 Published on September 25 2013
Written by: Fran
253 views
Going west to unspoilt West Africa
Highlights
West Africa is increasingly featuring as a travel destination of note.
Among the treasures to discovery include cultural cities in Mali, the islands of Cape Verde and the unspoilt nature of Ghana.
Whether you are looking for cultural experiences or eco-conscious activities, West Africa is set to impress!
Whether you prefer North, South, East or West – Africa will always have something to offer, something to be discovered by the discerning traveler. And although most of Africa has risen to a beautiful tourism gem, Africa continues to surprise us with hidden tourism treasures. Although an authentic safari is the first thought that comes to mind to any traveler with prospects of visiting Africa, there are intensely more on offer than just safaris. Admitted, safaris will always be an Africa wildlife, but visitors are encouraged to attempt different adventures as well! Such hidden treasures are found in West Africa, where life is still rural and the landscape unspoilt.
West Africa: culture, history & heritage
There is a special city by the name of Djenne, in the West African country of Mali. Recognized as one of the oldest cities in sub-Sahara Africa, this city is said to have occupied people since 250 BC. Traveling through Djenne is an architectural experience. With a standing recognition as an UNESCO World Heritage Site since 1988, Djenne with its Great Mosque and myriad of Sudanese-style architecture from natural, sun-baked mud blocks. The amount of detail and architectural finishes are truly impressive. Djenne's weekly market is held on Mondays, and expect to see the market square alive with the locals going about their weekly business. Djenne's sister city is the legendary Timbuktu. This magical city with its many legendary tales also served Mali faithfully during earlier years of trade and commerce, but sadly several of its architectural highlights have been damaged in recent conflict.
White sandy beaches & island sunshine
There is little that reminds more of paradise than West Africa's Cape Verde Islands. These exquisite islands of the coast of Senegal, although strictly speaking still West Africa, is a world away from always-hot mainland. Mountains, palms and beaches await on this collection of islands including Sal, Boa Vista, Santiago, Santo Antão and others. Island hopping offer you a pleasant mix of sun, culture, mountains, secluded beaches, outstanding wine and coffee, and an overall rather comfortable travel experience.
Experiencing Africa's true nature
Ghana is one of the few places in Africa where you are guaranteed to experience Africa's unspoilt nature. Like the rest of the world, Africa is also fast succumbing to the pressures of the modern world, and hence why experiencing unspoilt nature is such a special experience. Ghana is known for several eco-tourism ventures, offering a glimpse of tropical animals and birds that call the equator their home. Ghana boasts with sixteen national parks, many of which have eco-conscious tourism operators. Whether you prefer mountain climbing close to the border with Togo, or explore waterfalls and the Volta Lake, Ghana with its unique food, friendly people and unspoilt nature is a true African gem.
Perhaps living in the shadow of East and South Africa's safaris and wildlife experiences, West Africa remain undiscovered by many. But with its hidden treasures starting to match the safari popularity, West Africa will increasingly feature on African travel itineraries. Seek out the politically stable regions with plenty of diversity to offer, and you will be sure to savor a delightful African experience.
---
Sources and credits
Photo credits: some rights reserved by via ECV-OnTheRoad via flickr [CreativeCommons]
About the author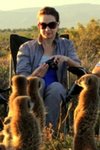 Fran

Has been on: 11 safaris
Seeing beyond the average tourist routes and experiencing local life is my type of travel! Living in South Africa I'm an environmentalist at heart, and I continue to marvel at the beauty of the African continent.
Share on:
© Your African Safari Ltd, All rights reserved.
About YAS
Your African Safari is a safari-planning and safari review site. It was created to help support a healthy African wildlife population. All reviews are vetted before being approved and only ethical tours are published