Sunset in South Luangwa, Zambia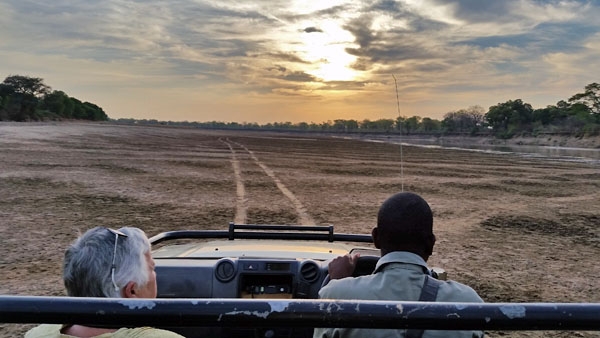 Going on safari as a single female
Highlights
Book a safari in the low season. Many lodges that won't normally waive single supplements during high or peak seasons may accommodate you now.
Make friends with fellow travelers at your camp--you never know when one might invite you to share their private vehicle for some exclusive photo opportunities. I was extended this offer more than once and am forever grateful.
Choose smaller camps that cater to custom safari experiences. Musekese, for example, has several vehicles, two boats and does walking safaris to help ensure an intimate experience in the bush.
Going on an African safari is something that's a once-in-a-lifetime opportunity for most of us, mainly due to the high costs and the amount of holiday time required. It's usually more cost-effective to travel with a companion, too, as many lodges impose a supplement on single travelers. So, what happens when the chance to visit Africa happens and you can't find anyone to go with you? You go to Zambia.
Zambia for the solo traveler
Zambia is an excellent destination for the solo traveler, especially if one goes in the off-season. Several lodges in South Luangwa, Lower Zambezi and Kafue National Parks waive any single supplement fees.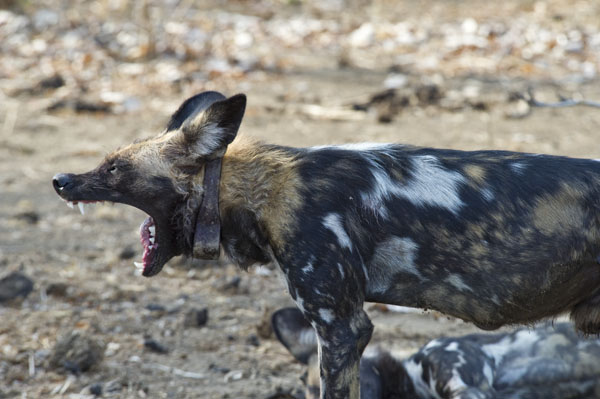 One of the companies in South Luangwa and Lower Zambezi is Robin Pope Safaris. They have lodges in both parks and are very amenable to single travelers. In Kafue, I stayed at Musekese, an intimate bush camp with only four chalets. As I was going during the low season, they could offer me a chalet without the single supplement. This would not have been possible in the high season. And, because it was the low season, they were able to offer me a private game drive, should I wish. I didn't have this option with Robin Pope Safaris.
As a solo female traveler, I never once felt unsafe. If anything, I found that staff—male and female—were extra attentive and pleasant. All my transfers and day stays were flawlessly executed.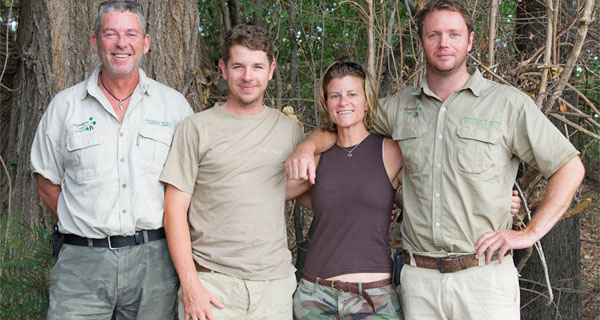 On my final eve in Zambia, I was at the fantastic Pioneer Safari Lodge. It's well-known among local expats and is a great place to chill and grab a bite to eat. I wasn't in the lodge for five minutes when I made the acquaintance of two young American girls. One was living in Lusaka and was here for a bit of respite. The other worked in Kasanka and was going meeting her parents there to celebrate Thanksgiving. Before I knew it, I was having dinner with them and exchanging stories and details. Our passion for this wonderful country was mutual, and I was truly sad to go.
I've been extremely fortunate to have had the opportunity to go on safari in several countries. I've always gone with someone else—my partner or family and friends. This was my first solo safari and, in some ways, it was my best.
If you are looking to go on a safari alone
It's important to get a few quotes and do your homework. Your African Safari features many itineraries in Zambia for solo travelers. We also recommended reading reviews and talking with past clients. Good luck and share your experience with us when you return!
---
Sources and credits
Jennifer Goetz of Your African Safari
About the author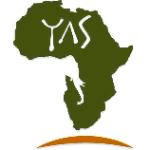 yourafricansafari.com

Has been on: 15 safaris
Your African Safari (YAS) is a safari-planning resource for anyone planning an African safari. It features information on over 2600 tour operators including company and vehicle descriptions, user reviews, safari itineraries and photos. It also features detailed information on 14 countries and 84 parks and game reserves.
Share on:
© Your African Safari Ltd, All rights reserved.
About YAS
Your African Safari is a safari-planning and safari review site. It was created to help support a healthy African wildlife population. All reviews are vetted before being approved and only ethical tours are published