Get credible information about the Ebola virus before you think of canceling your trip to Africa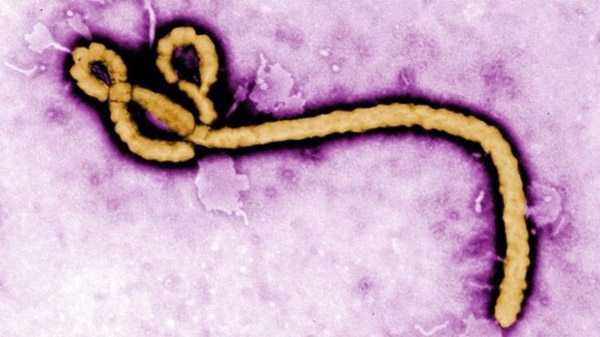 Published on September 04 2014
Written by: Fran
668 views
Ebola virus and African safaris
Highlights
Are you thinking of canceling or postponing your trip to Africa because of the Ebola virus?
Do you have the correct information: where it is happening, does your intended country of visit have imposed restrictions?
Many African countries, including Kenya, Tanzania and South Africa, remain safe from any Ebola virus threats
Medical experts say the outbreak may be controlled within the next six months
The impact of the Ebola virus on African tourism
As the world is watching with great concern as Africa is fighting the outbreak of the feared Ebola virus – the largest outbreak in history – many travelers are thinking about canceling or postponing travel plans to Africa. The Ebola virus is among the world's most dangerous viruses, yet it is nothing new to the African continent. There are plenty of misconceptions about the affected areas, and these misconceptions are proving to impact on the African travel trade quite drastically. For this reason, leaders across the travel industry are stepping up to the challenge of informing travelers where it is safe to go, and which countries to avoid for the immediate term. Here's what to know if you are planning on traveling to African soon:
Ebola: affected countries
To date, the Ebola virus claimed victims in three West African countries, namely Liberia, Sierra Leone and Guinea. A limited number of Ebola cases recorded for Nigeria has placed this country on high alert.
East Africa's Kenya and Tanzania, alongside South Africa and the rest of southern Africa--Africa's key tourism countries, remain entirely unaffected by Ebola. At present, there are no risks announced for travelers to or from these countries. The World Health Organization (WHO) concurs that the risk of the Ebola virus spreading on airplanes is rather unlikely. Their statement is based on the medically accepted understanding that the virus cannot be transmitted through air. Although air travelers are not at particular risk of contracting the feared virus, Kenya has temporarily banned flights to the affected West African countries Liberia and Sierra Leone, in attempt to close down any potential outbreak of the disease in Kenya.
Other prominent West African countries, including the Ivory Coast and Senegal, are taking serious precautions and have halted all air travel between these destinations. New cases have been confirmed for the Democratic Republic of the Congo (DRC) – although one should take note that the WHO is confident that these case are unrelated to the West African cases, meaning that the virus has not spread between these countries. These are isolated incidences in remote DRC and have been confirmed as genetically different from the West Africa virus strain – it has not entered the DRC via travelers between African countries.
Ebola outlook
The humanitarian and medical organization Doctors Without Borders, who are actively working in the Ebola stricken areas to combat the virus, indicated that they believe another six months will be needed to bring the outbreak under control. At the same time, travelers are reminded that the Ebola virus can, under no circumstances be contagious, unless physical symptoms of the virus are visible.
African safari tourism
For many African countries, including South and East Africa, tourism is a pivotal economic sector. Turn down tourism and the local communities will feel the effect. It's been with great pride and joy that sub-Saharan Africa and East Africa have experienced tourism surges in recent years, and now the industry fears that misconceptions and fears about the Ebola virus could hamper all of this. To prevent the potential spreading of the virus and to reassure both citizens and travelers, South Africa and East African countries have stringent medical measurements for people entering the country, which include temperature monitoring via means of digital electronic devices. It may be somewhat of an inconvenience, but travelers should know that these measures are there to protect all from the virus. If you have plans to travel to East or South Africa in the coming months and have any doubts about the virus and or potential risks, get an informed opinion, rather than blindly following hearsay. There are plenty of myths about the Ebola virus, and your intended African destination may very well be entirely safe to visit still.
?Be informed, know which countries are safe with no travel restrictions, and which countries should be avoided until this outbreak has been brought under control.
About the author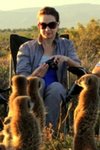 Fran

Has been on: 11 safaris
Seeing beyond the average tourist routes and experiencing local life is my type of travel! Living in South Africa I'm an environmentalist at heart, and I continue to marvel at the beauty of the African continent.
Share on:
© Your African Safari Ltd, All rights reserved.
About YAS
Your African Safari is a safari-planning and safari review site. It was created to help support a healthy African wildlife population. All reviews are vetted before being approved and only ethical tours are published